Tony Hawk's Pro Skater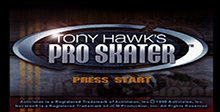 a game by Neversoft Entertainment
Platform:

Nintendo 64
See also: Skateboarding Games, Tony Hawk's Games
Similar Games
Viewing games 1 to 4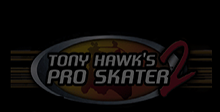 Tony Hawk's Pro Skater 2
Tony Hawk's Pro Skater 2 redefined an already great game. Its addition of stellar new features (like Create-A-Park), and great game-play tweaks (the manual maneuver will be copied for years to come) made it the best installment in a killer series of games. Anyone who has ever skated the Philadelphia level will agree -- this game is a masterpiece of level design. Hell, it's a masterpiece all around. There isn't a bad park or dull moment, just pure gaming nirvana!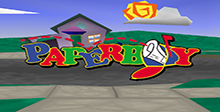 Paperboy 64
There's a new Paperboy on your block! The arcade classic returns in 3D for an added dimension of fun. Deliver the Daily Sun while dodging grumpy neighbors, mad gorillas, vampires, and tornadoes. Find hidden routes and get air doing freestyle bike tricks. Only Paperboy can save the town from disaster! Featuring over 45 routes and 100 interactive obstacles, fully user-defined stunt system, and play as a Paperboy or girl!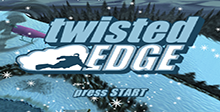 Twisted Edge Extreme Snowboarding
This is it! The fast-paced, intense snowboarding action you've been waiting for! TWISTED EDGE: EXTREME SNOWBOARDING! The sickest tricks, the biggest air and runs you've only dreamt about 'til now. No more searching for the best ride ever, grab your controller and prepare to get twisted! Loaded with riders, boards, and secrets - each with their own unique qualities. There's lots available, but only if you aren't slackin' off in your ridin' skills! Performance is everything and it pays off in TWISTED EDGE!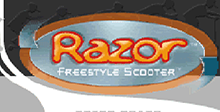 Razor Freestyle Scooter
Razor Freestyle Scooter is your opportunity to control urban thrashers who cut through massive radical environments. Throw tight tricks like heel-flips, candybars, supermen and can-cans. Add to the timebar by pulling off phat air on insane ramps and halfpipes. Grind ledges, high-flying wires, barrels and benches. Collect wheels to unlock the coolest parks and characters!
Tony Hawk's Pro Skater Downloads

Tony Hawk's Pro Skater download