L.A. Noire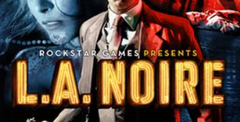 Click the "Install Game" button to initiate the free file download and get compact download launcher. Locate the executable file in your local folder and begin the launcher to install your desired game.
L.A. Noire is a game by Rockstar that does not get the same universal praise that their Red Dead or Grand Theft Auto series does. At the time this was released it was a massive deal, especially because of the fancy new tech that made the facial animations look more real than they ever had before. While it may not be what some folks were expecting, I think that this is a fantastic walk, run, and police chase through 1940's Los Angeles!
I Think I Am A Good Man
I found myself very invested in the story that L.A. Noire was trying to tell. For the most part, you play as a man called, Cole Phelps, a former soldier who has returned home and is trying to make his way through the ranks of the police department. Starting out as a rooking beat cop before working up to becoming a detective. He is a war hero, but he has a bit of a strange personality and you never really know exactly what this guy is all about.
I thought the story progression was great and each case that I worked on felt important and I was determined to get to the bottom of it. The ending section of the game is where the story falls flat for me and from what I have experienced most other people too.
LA Never Looked So Good
No matter if you are playing the original L.A. Noire or the newer version this is a fantastic looking game. LA is brought to life incredibly well and the 1940s setting gives it a look, unlike any other game. From the fashion, the cars, and the way people behave it truly is a joy for the eyes.
Look At Me Hector!
One of the main things that had people excited about the game was the way the characters look. These characters look very, very lifelike. It is not just the fact that they look lifelike, but the fact that their facial animations look more realistic than in many other more modern games. It is incredible stuff that they managed to do. When you are talking to people, you need to look at their face to try and get a read on them. It is not always easy to do, but the way the game goes about it is very impressive. The voice acting as you would expect from a game with Rockstar on the box is just incredible!
Know What You Are Getting Into
In my experience, those who did not care for L.A. Noire went into it thinking this was a massive open-world style game, similar to what Grand Theft Auto offers. That is not the case at all and instead what we have is a much more linear kind of experience. You can go and explore and you do get side missions and these random missions that will pop up. However, you have nowhere near the amount of freedom that you have in a GTA game and I am fine with that because this is not a GTA game!
Working as a detective will see you needing to work crime scenes and gather clues. You need to talk to witnesses and get them to tell you what you need to know. This is much easier said than done and sometimes I will admit that I had to resort to using a guide to know what way to make a conversation go!
This would not be a big deal as failing in video games is something, we all do, but this game does not let you skip anything! So, it can be annoying to sit through the same thing over and over again. Still, even with that, I found working as a detective in 1940s LA to be a truly wonderful and memorable experience even with the few flaws.
8.5
I know that L.A. Noire was a game that not everyone liked, but I really do think this is a fantastic game. To be fair, I think a huge part of that is because I like crime shows and cop dramas so getting to live one of those out in a game, plus that awesome LA setting really did click with me. The game may not be perfect, but if you stick with it, you will become better at knowing when people are lying to you!
Pros:
Cole Phelps is a very interesting character
The visuals are outstanding
Some of the best facial animations I have ever seen in a game
Playing as a cop/detective is cool
The 1940s LA setting is fantastic
Cons:
It can be frustrating having to sit through the same things over and over again
It is not the open-world game that many people hoped it would be
Download L.A. Noire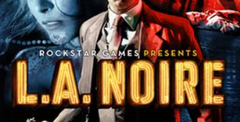 System requirements:
PC compatible
Operating systems: Windows 10/Windows 8/Windows 7/2000/Vista/WinXP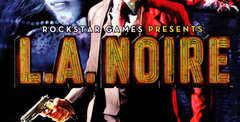 System requirements:
PC compatible
Operating systems: Windows 10/Windows 8/Windows 7/2000/Vista/WinXP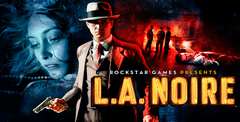 System requirements:
PC compatible
Operating systems: Windows 10/Windows 8/Windows 7/2000/Vista/WinXP
Playstation 3 Screenshots
See Also
Viewing games 1 to 7