Duck Dodgers Starring Daffy Duck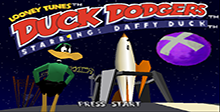 a game by Paradigm Entertainment
Platform:

Nintendo 64
See also: Disney Games, Daffy Duck Games, Duck Games
Similar Games
Viewing games 1 to 4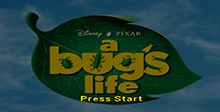 A Bug's Life
Based on the animated film, A Bug's Life is an epic game of miniature proportions. The story follows the exciting adventures of a misfit ant named Flik as he tries to save his colony from a greedy gang of grasshoppers led by Hopper. As Flik, you travel through fully interactive 3D environments brought to life with cinematic quality animation, smooth controls, and challenging puzzles. Get ready for a bug's-eye-view in an incredible and fast-paced adventure.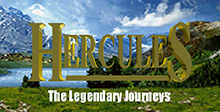 Hercules: The Legendary Journeys
Take control of the legendary hero Hercules and his friends Iolaus and Serena as they attempt to stop Ares from completing his diabolical plans. Use each character's unique attributes: Hercules' legendary strength, Iolaus' nimble nature and Serena's accuracy to complete your quest. Travel through 12 unique fully 3D worlds, from the sunny seaside town of Porticus to the snowy mountains of Alpsius. Explore the bandit-overrun forrests of Traycus or heavenly Mount Olympus. Fight mythical terrifying monsters such as the Minotaur, Cyclops, and more!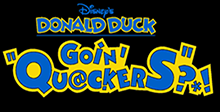 Donald Duck: Goin' Quackers
Keeping Donald content is about as easy as herding cats, but everyone's favorite fusspot really goes off the deep end when malodorous magician Merlock duck-naps Daisy. To add insult to injury, Donald's uppity cousin, Gladstone Gander, vows to rescue Daisy. Thus begins Donald's great race to reach Daisy first and foil Merlock's nefarious plans.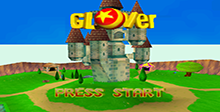 Glover
The Kingdom's peaceful world has been shattered! The wizard, while mixing potions with his magical gloves has caused a huge explosion, turning him instantly to stone and dislodging the seven crystals that give the Kingdom its energy. Without the crystals, the castle and its world will fall apart and the wizard will be lost! It's down to Glover, one of the magical gloves, to find the crystals, now disguised as rubber balls and return them safely to the castle. Guide Glover and the balls through seven magical worlds full of puzzles and hidden surprises. Watch out! The evil glove is lurking in the shadows, and he'll stop at nothing to foil Glover's attempts at restoring peace.
Duck Dodgers Starring Daffy Duck Downloads

Duck Dodgers Starring Daffy Duck download