Magical Girl Celesphonia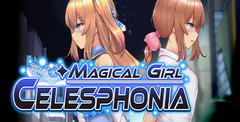 Click the "Install Game" button to initiate the free file download and get compact download launcher. Locate the executable file in your local folder and begin the launcher to install your desired game.
Magical Girl Celesphonia is a damn fine lewd RPG that I ended up getting way into more than I thought I would. It has some impressive graphics and an interesting premise. However, it was the RPG gameplay that clicked with me and made me want to keep on playing. I am on a second playthrough (thanks to new game plus) and I am enjoying this even more now that I am stronger! If you have a thing for lewd RPGs, I highly recommend that you check this game out.
Monsters In Japan!
I would say that at its core we have a corruption style of story that is being told here in Magical Girl Celesphonia. The game takes place in Japan and the city is becoming dangerous. Women are going missing and it turns out that it is a species of monsters called, monstrums that are responsible for this and one night our main character, Amane runs into one of these foul beasts.
Embracing Destiny!
However, Magical Girl Celesphonia has a twist and that is that Amane has a secret! Her book (yes her book) speaks to her and offers her the chance to become a warrior and fight back the monstrums threat and to bring peace to the land! I think as a premise and the way that we have a character that transforms into a powerful warrior is really cool. However, I do wish that the story was a bit more in depth if I am being honest and there is a lot of rapey type stuff here that I was not a fan of either.
In It For The Long Haul
Ok, so I guess I do have to tell you that what we have here with Magical Girl Celesphonia is a game that is made with RPG maker. Now, I have to say I feel that we are entering into a golden age of RPG maker games as this and a few other recent others have been great. You have to do a lot of exploration and building up of stats here. Yes, it is grindy, but not in an obnoxious way, it feels like an older school kind of RPG and that was something I enjoyed. With many main and side quests, challenging combat, and secrets to find, there is a lot here to encourage you to jump into the new game plus once you are done.
Flair Without Motion!
There are some parts of Magical Girl Celesphonia that I feel are fantastic when it comes to the presentation. The RPG Maker gameplay stuff is what you would expect, but I like the vibe we have. The XXX content is rather interesting. It is not packed with animated sex scenes, but what is here is drawn very well and I feel like it does give you a lot of XXX content at a decent rate. The only thing that did not click with me was that some of them had this weird translucent effect so that we could see Amane/Celesphonia and it just looked odd to me.
8.5
I had a great time with Magical Girl Celesphonia. As I said, I am currently in a second playthrough of it right now and I think I will keep playing it more. The game is challenging, but I feel that if you are someone who was into RPGs back in the 16 or even 32-bit days, you will probably enjoy the challenge and gameplay of what is going on here. However, if you are someone that is used to modern RPG conveniences, you may not get into this quite as much.
Pros:
I found the story very interesting
The main character was written well
The XXX content is very hardcore
I liked how challenging the RPG gameplay was
Cons:
The story could have been dived into a bit deeper
For the most part, I like the XXX content, but some of it does look rather weird
Download Magical Girl Celesphonia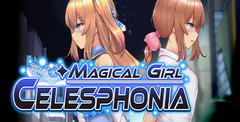 System requirements:
PC compatible
Operating systems: Windows 10/Windows 8/Windows 7/2000/Vista/WinXP
Game Reviews
A risqué take on the JRPG genre – yes, even more risqué than usual – Magical Girl Celesphonia takes players on an adventure that follows a girl that suddenly receives magical powers and is forced to combat the evil forces that threaten her everyday life.
Mixing aspects of casual life-simulation games and typical Japanese RPG titles sounds like the perfect formula to attract long-time Shin Megami Tensei fans, and that's precisely what Magical Girl Celesphonia offers to players. As long as you can overlook the simplicity of the game's RPG Maker visuals, then what you'll find is an entertaining and well-written adventure that's never afraid to cross the line into risky territory.
Grind to Win
The story of Magical Girl Celesphonia revolves around Amane: a plain girl that's just trying to make a living in one of Japan's largest cities. However, this town hides a dangerous secret, and it might just be the reason why so many young women seem to be missing lately.
When Amane receives the power to become a magical girl, she makes it her mission to stop the Monstrum from invading her city. Now, she is Celesphonia, a strong and confident warrior that can smash through enemy hordes with ease.
As you explore the bustling city of Echinomiya, you'll unlock new outfits for Celesphonia to wear. Additionally, you'll have to keep up to date with your everyday tasks as Amane. Again, this might sound all too familiar for Persona 5 veterans, and that's why Magical Girl Celesphonia is one of the most entertaining H-RPGs we've seen in quite a while.
There's a fair amount of grinding, that's for sure. Leveling up your character becomes increasingly necessary as you progress through the game. Fortunately, the grinding process – both as Celesphonia and Amane – remains entertaining all the way through, ensuring that the gameplay never feels stagnant to the point of boredom.
Mature Shenanigans
Of course, it's time we address the elephant in the room. Magical Girl Celesphonia is a hentai game. There are some very explicit scenes that can happen if you lose some battles – scenes that are censored for the most part. Those players who are looking for a more explicit experience might be pleased to know that installing an uncensored patch on Magical Girl Celesphonia can be quite easy – and even necessary. The quality of the art in this game is so great that it almost feels like a defacement to see it censored. Even though the game's sprite art might leave a lot to be desired, especially in locations and backgrounds, the cutscenes look amazing thanks to the game's well-crafted anime art style.
In an industry where most h-games seem to be slaves to the idea that they must deliver as little actual gameplay as humanly possible, Magical Girl Celesphonia achieves the impossible: becoming an entertaining RPG that can also be a satisfying, naughty game when the need arises. That's one area where this game definitely goes a step further than the usual Shin Megami Tensei formula.
9
Magical Girl Celesphonia is an entertaining – and naughty – game that balances life-simulation and classic RPG gameplay perfectly. The graphics might leave a bit to be desired, though.
Pros
Great art style looks impeccable during cutscenes
Entertaining gameplay that demands just the right amount of grinding
Solid RPG mechanics
Cons
Some visuals can look a bit too lackluster
See Also
Viewing games 1 to 7