Summer Sacrifice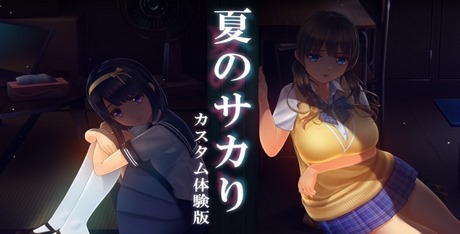 Download Summer Sacrifice and experience a chilling tale of love, loss, and sacrifice! Make tough decisions, face haunting consequences, and discover the true price of devotion. Are you willing to pay the price? – play now!
Brought to us by developer miconisomi Summer Sacrifice is their latest lewd offering and a game I was very excited to check out. I do have to warn you that as I write this, what we have here is a game that is very, very early in development and there is not a great deal for you to sink your teeth into here just yet. However, the character creation suite that is here as well as the premise for the story that they are going to be telling is enough to keep me interesting and wanting to keep on checking back.
Taking The Right Kind Of Job
What we know about the plot of Summer Sacrifice is that our main character is just your average Joe who has taken a job to help them get by in the summer. Miconisomi are known for their plots and I do think that this one here is showing quite a bit of promise, to be honest with you. Of course, with this being a lewd game the story does not just stop with our MC mopping the floor! Here he meets two young ladies, his niece Kotoriu and her friend, Rino. The three of them develop this very "special" relationship, a relationship that you can see from about a mile away where it is going to go!
Entering The War Zone!
Ok, so hear me out here, but for me, it was WWF War Zone on the original PlayStation and Nintendo 64 that really showed people what a character creation suite in a game could be. Summer Sacrifice is clearly not a wrestling game, but I feel that since the late 90s, character creation tools have just gotten better and better and this game is a prime example of that. You can customize the main characters in many different ways from hair and eye color, to breast size, body shape, and so on. There are a few bugs here and there that popped up when I would make certain combinations, but for the most part, miconisomi has a very well-designed character creation suite on their hands here.
Playing With Your Plaything
At the moment, Summer Sacrifice does not really have a lot for you to do. You create your girl and then you pretty much play around with her. There are some ugly dudes that you can use to have sex with the girls, but there are also toys and a wireframe kind of dude as well. The presentation is very well done, even in this early stage, miconisomi shows that they know how to make great looking lewd characters. I really like the anime style look that everything in this game has and I am sure that as it moves deeper along with its development, it is only going to get better. Not just in terms of the way it looks, but in the gameplay as well.
8
So far, we really cannot say too much about what Summer Sacrifice is offering as what is here right now is pretty much just a character creation suite that you can play around with. Still, miconisomi are a developer that knows what they are doing when it comes to lewd games so this is going to be one that I do keep a very close eye on.
Pros:
I liked how in depth the character creation aspect was
Even though there is not much to the story yet, it has an interesting premise
The animations in the sex scenes look great
The people behind the game do have a good track record
Cons:
There is not much to the game at all right now
There is pretty much no actual gameplay here in this first build of the game
Download Summer Sacrifice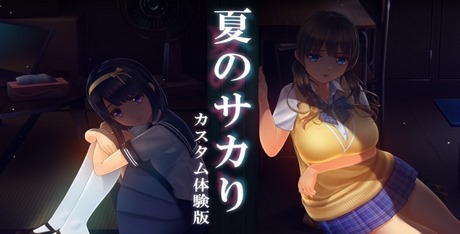 System requirements:
PC compatible
Operating systems: Windows 10/Windows 8/Windows 7/2000/Vista/WinXP
Game Reviews
Summer Sacrifice is a colorful anime character builder for adult users, where a young guy can create the perfect girl for his taste.
Magic Wand
Every young guy has dreamed of having a cute girl at the snap of his fingers in his room. Preferably, that young body immediately settled on a soft couch and without further ado began to molest herself. Unfortunately for millions of teenagers, there is no manna from heaven in your pocket on a Friday night. Chances are you won't win the lottery. That's why people create computer games - where dreams come true, where one is happy and self-sufficient.
Angel descends from heaven
Summer Sacrifice allows you to create from scratch the most attractive little girl, detailed to the individual taste of the player. Create your own angel:
For cozy nighttime gatherings and intimate moonlit conversations
For loving cuddles and passionate kisses
To go to the movies, bars or just the busy streets
Just to admire the warm thighs of the perfect woman
Body from the cover of a magazine
Have you figured out what you need a girl for? If so, you can now proceed to full customization of the female model:
Skin tone (from light to dark)
Hair color (any) and hair type (soft and straight or curly), haircut (down to her shoulders, with a bob or interesting bangs)
Shape of ears (elf ears or cute little ears), nose (thin and girlish or proud), lips (plump and pouty or thin)
Color (your choice) and eye shape (at your discretion)
Body height (from dwarf to giant), its parameters (skinny model or lush weighty woman)
The amount of fat on the hips, abdomen, and chest - adjust each body part separately until you see the ideal
Nipple shape (covering a lot of space or very small)
Skinny arms and legs (bones visible or some fat present)
See Also
Viewing games 1 to 8