Midway's Greatest Arcade Hits: Volume 1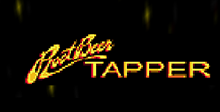 a game by Digital Eclipse Software
Platform:

Nintendo 64
Joust is one of those titles fondly remembered from childhood visits to arcades, and it's long been a favourite of games developers and designers for its simple playability. It's only when you come around to revisiting the game that you begin to wonder why. The aim of the game is to fly around a single screen, bounce off platforms and try to clear the baddies by jousting with them. A joust consists of bashing an opponent at a higher level than yourself. If you're lower, they win and you lose a life. Once successfully bashed, they drop an egg, which can be collected for bonus points.
While there are only three kinds of opponent, further levels alter the screen layout, inserting occasional fixed obstacles, such as flames at the end of platforms. It's fast, it's simple, but without someone to rebound your top scores off of, it's ultimately pointless.
Similar Games
Viewing games 1 to 4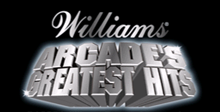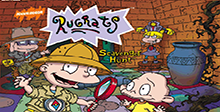 Rugrats: Scavenger Hunt
Scavenge through three games in one! Reptar Rally: The babies visit Reptar on his candy island to help him collect as many sweets as possible. Angelica's Temple of Gloom: The babies are transported to the ancient Aztec Temple of Kokobola. Find all the pieces to the broken Aztec statue before Angelica does, or else... Pirate Treasure Hunt: Play diaper-to-diaper and search through a sunken pirate ship looking for hidden tresure!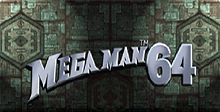 Mega Man 64
Mega Man blasts his way onto the Nintendo® 64 System for the first time ever! This epic adventure combines the best of classic Mega Man action with enormous bosses, a riveting storyline and all the depth of the hottest RPG. Explore vast 3-D worlds in your quest to find the treasure of all treasures, the Mother Lode. You'll love the stunning 3-D graphics, powerful weapons and non-stop action ...unless of course, you're a boos.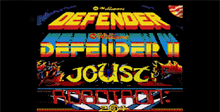 Williams Arcade's Greatest Hits
Williams Arcade's Greatest Hits is a video game anthology for the Super NES, PlayStation, Sega Genesis, and Sega Saturn consoles that features 1980s arcade games from the Williams Electronics company.
Midway's Greatest Arcade Hits: Volume 1 Downloads

Midway's Greatest Arcade Hits: Volume 1 download