WWF Attitude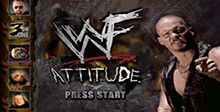 a game by Iguana
Platform:

Nintendo 64
See also: WWF Games
Similar Games
Viewing games 1 to 4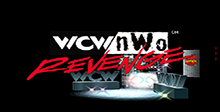 WCW/nWo Revenge
More than 60 wrestlers, including ALL of the top WCW and NWO superstars! Awesome new features including wrestler entrances, all the real WCW belts, hidden weapons, instant replay, completely updated roster and complete user stats and arcade style scores! Enjoy real pay-per-view arenas, 40-man Battle Royale mode, and a costume editing feature!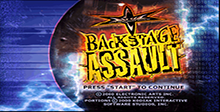 WCW Backstage Assault
No-Holds-Barred Brawling! Over 50 WCW superstars, including the women of the WCW! 14 playable Backstage Areas, including the new Semi-Trailer Area. Destroy your enemy faster with power-ups! New - First Blood Mode and Torch matches! Use your environment as a weapon!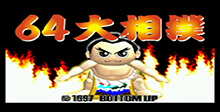 64 Oozumou
64 Oozumou is a Wrestling game, developed and published by Bottom Up, which was released in Japan in 1997.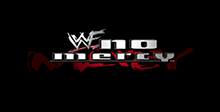 WWF No Mercy
Jump into the ring with the biggest, baddest jambronis around and experience brutal WWF action never before seen in a console game! Over 65 WWF superstars, all-new Ladder matches, and all-new Double-Team moves, like the Dudley 3D Deathdrop! Take on the entire Federation in Survival Mode. Take the action out of the ring in 10 different backstage areas!
WWF Attitude Downloads

WWF Attitude download