Booty Calls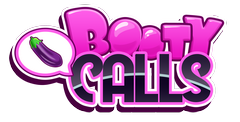 Click the "Install Game" button to initiate the free file download and get compact download launcher. Locate the executable file in your local folder and begin the launcher to install your desired game.
a game by
3X Entertainment Limited
Platform:
PC
Editor Rating:

7.2

/

10

, based on

3

reviews,

2

reviews are shown
User Rating:

9.8

/

10

-

10

votes
Rate this game:
See also:
Eroge Games, Anime Games, Manga Games, Lewd Games, Games Like Girlvania, Unity Porn Games, HTML Porn Games, Female Protagonist Porn Games, Adult Puzzle Games
I will admit that the main promo image of Booty Calls with the hot anime-style babes and the eggplant got me excited for what this game could be! It is a free to play game so that right there should send alarm bells ringing. However, while this game may have two huge boobs and two huge hands out for your cash! You can play it for free and still have some fun without spending a penny.
I Wanna Be Where The People Are
The story in Booty Calls is pretty damn crazy and I love it. There is this mermaid princess called Andriella and while living under the sea is great and all, she wants to be able to go on land. Well, Andriella is in luck because another mermaid can help her out, but she needs something, something that can only be obtained from sexy girls!
This is where you come in. Andriella needs you to bang all of the sexy girls that are around the beach. That is the story, it has a bit of cheekiness and humor to it that I like and the whole thing is completely ridiculous, but it is intentional.
Ladies, Ladies, Ladies!!!
I have to say that Booty Calls has some of the best-looking girls of any lewd game that I have had the pleasure to play. There is a great selection of girls in this game and each one has their own style. A lot of work has clearly gone into making sure these girls have the best bumps and lumps around and they are all very appealing. I also liked how bright and colorful the game is in general, it makes it very easy on the eyes.
There is also some great voice acting here which along with the melodies makes the game as easy on the ears as it is the eyes. I thought the voice acting did a great job of giving each girl a more diverse personality.
Get Your Hand Off My Wallet!
Ok, so here we are talking about the gameplay. The idea of Booty Calls is very good. You need to talk to girls and say the right thing so that they like you. The other part of the game is a puzzle game where you need to match certain colors of balls for each girl. It is a fun and simple puzzle game, but it is still rather addictive. The idea of this game is one I can get right behind, but there is a major problem and that is the microtransactions.
This is perhaps the worst lewd game I have played in terms of wanting money from the player. I get that it is a free to play game, but you can only get a few hours out of it before you hit a wall and have to either wait (as much as 24 hours) to go on a date or do something else or you can spend money! I would much rather pay 15 to 20 bucks upfront and just get the whole game.
7
While I am not a fan of the way Booty Calls handles its microtransactions. I do think that the actual game is a very good one. It is fun, charming, sexy and I liked the puzzle aspect of it too. There is a great deal to like in this game, but it is such a shame it is held back by the greedy way it always wants you to give it some money. It is worth playing as you can still get some enjoyment without spending any money, but unless you are willing to pay, you are not going to be playing this long term.
Pros:
I thought the story was funny and well done
The girls are very sexy in this game
I liked the puzzle aspect of the game
It also has a bit of visual novel style thing going on too
The voice acting is very good
Cons:
The microtransactions are way too much!
You have to wait as much as 24 hours to go on a date!
Download Booty Calls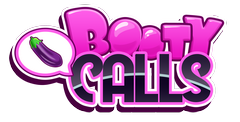 System requirements:
PC compatible
Operating systems: Windows 10/Windows 8/Windows 7/2000/Vista/WinXP
Game Reviews
I have to say that Booty Calls comes really close to being a must play lewd game. It has puzzle gameplay, a bit of lewd visual novel stuff going on, and a funny story that has a lot of charm to it as well. The reason I say that is because what we have here is ultimately a free to play game and it has many of the trappings and annoying things that games of that type tend to have. However, I have to say that this is a real shame as I feel that there is a good game in here. I just wish I could throw them like five bucks and get it all and not have to mess around with the free to play stuff!
Walking On Land
The story that is being told in Booty Calls has a kind of Little Mermaid vibe to it. There is a mermaid princess and she has a pretty good life under the sea, but she wants to walk on land. There is a way for her to do this, but she needs our help. You see in order for her to be able to walk on land, she needs this, let's just say "essence" and the only way to get that is by having us hook up with some very attractive beach babes! It is fun stuff and it does not take itself too seriously and some of the characters are a lot of fun.
Is It Better Down Where It's Wetter?
The main thing that I would assume which will make most people want to play Booty Calls is the way that it looks. This game is pure eye candy! The game has a very bright and vibrant style to it that I just love and it has some very nice, cute, and sexy looking ladies too. The way that they have these big exaggerated bodies and know how to move them was something I found to be a lot of fun. They also have a very nice and fitting soundtrack here too, but what really surprised me about the sound was that the game has voice acting which is actually very well done.
Puzzle Bobble Beach Babes!
As far as the gameplay goes here, I actually like it. It has a puzzle based system that is like Puzzle Bobble or Bust A Move where you have to match certain colored balls together. Booty Calls also has some visual novel story stuff going on as you progress each story with each girl that you meet in the game. I think as far as a concept goes; this is good. The puzzle gameplay is basic, but fun, and the story stuff happens at a quick pace and you never feel like it is just padding stuff out for the sake of doing so.
That Underwater Cash Grab
So far, we would have to say that this has been a pretty glowing review for Booty Calls right? Well, while I love the whole style of the game and feel that the gameplay is good, I have to say that the microtransactions in this game are very obnoxious! This is the kind of game where some of the stuff, like taking a girl out on a date will come with a timer and this timer can be as long as 24 hours! It is like it is always tempting you to spend real money on the game to make things happen faster, this is a real turn off for me.
6.5
I hate how this is a free to play game! Not just because of my general distaste for games of this style either! I think that Booty Calls without all of the microtransaction BS would probably be at least an 8.5/10 game for me. I liked the story, the gameplay, the babes, and pretty much everything about it, but the game constantly has its hand out wanting a couple of bucks here and a couple of bucks there. I enjoyed my time with the game, but I eventually hit a wall where I did not want to wait 24 hours for something to happen so I stopped playing.
Pros:
I loved the humor and vibe of the story
There is a great selection of cute beach babes to play with
The gameplay is fun, it is puzzle based and quite addictive
The whole game has a bright and vibrant style that is very appealing
I was impressed with the quality of the voice acting
Cons:
Pretty much every free to play trapping you can think of is in this game!
Some of the wait times are insane, even for a free to play game
See Also
Viewing games 1 to 8