The Liar Princess and the Blind Prince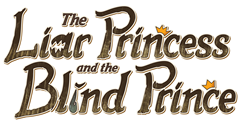 I have to say that The Liar Princess and the Blind Prince is one of the most beautiful and sad games that I have played in quite some time. This was given to me as a recommendation from a friend and I was surprised at just how deep this game managed to get its wolf-like claws into me. If you want a side scroller that has a ton of heart, as well as the power to break yours, this is the game you simply must play.
A Voice, An Accident, And A Promise
The story of the game is tragic and beautiful at the same time. The Liar Princess and the Blind Prince is the story of a wolf-like monster who loves to sing on the top of this cliff. A young price is mesmerized by her beautiful singing and will sit and listen to her sing.
He always wants to know who this voice belongs to, but before he can see her, she runs away. One day, he catches her off guard, and by accident, she scratches his eyes, blinding him! If that was not bad enough, this injury infuriates his parents, so they lock him up.
Full of guilt, the wolf heads into the wood to find a witch who offers her the ability to turn human (as long as there is no moonlight) at the expense of her voice. She does this so she can lead the prince to the witch so she can heal his eyesight. This is such a lovely story and one that has one of the saddest, but also most calming and satisfying endings you will ever come across.
Did Tim Burton Make This?
I adore the visuals of The Liar Princess and the Blind Prince. This is such a visually striking game that it is impossible not to be blown away by the way that it looks. The best comparison I can give is the works of Tim Burton, especially his take on Wonderland. It is the kind of game that looks like it has leaped from the pages of a storybook and has come to life. The story happens with these lovely cut scenes that really do a wonderful job of getting you invested.
The music is very enjoyable and fits the visuals of the game perfectly. It is not the kind of music you would listen to outside of the game, but it works perfectly. The game does have some Japanese voice acting which is fine by me. I actually think that voice acting may have cheapened the story if it was here in English.
A Helping Hand
The gameplay is quite simple. When you are the girl, you hold the prince's hand and you lead him to where you need to go. You can also give him instructions to stand there, jump, hold something, and so on. Most of the puzzles in The Liar Princess and the Blind Prince require you to get the prince to do something so that you can progress forward. Most of them are pretty obvious, to be honest with you.
Combat occurs when you turn back into the wolf which you can do when you want. Enemies are easy to kill and the combat is rather basic. It is pretty much a button masher and no enemy will cause you too much trouble.
The best thing to do is to make sure you have let go of the prince's hand as soon as you can to try and keep him out of the way. While it is not a challenging game, it is still one that I greatly enjoyed as I played through it.
9
The Liar Princess and the Blind Prince is one of those games that I will probably remember for a very, very long time. It is a game that for me came out of nowhere and made a very strong impression on me. It has a truly wonderful story, a story that is told with some fantastic visuals. It may not be the kind of game that you will play through again and again, but it is a game that you will have fond memories of for a long time.
Pros:
The story of the game really got to me
You really do want to help this prince
The visuals are like a storybook that has come to life
It is not too challenging
I liked the way you would use the prince to solve puzzles
Cons:
It may not have a ton of replay value
Sadly, I think there will be some people who just do not get the beauty of this game
Download The Liar Princess and the Blind Prince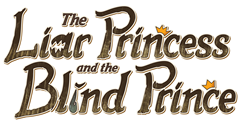 System requirements:
PC compatible
Operating systems: Windows 10/Windows 8/Windows 7/2000/Vista/WinXP
Similar Games
Viewing games 1 to 7