Fate/Extella: The Umbral Star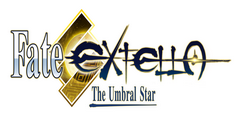 Click the "Install Game" button to initiate the free file download and get compact download launcher. Locate the executable file in your local folder and begin the launcher to install your desired game.
Fate/Extella: The Umbral Star is the third game in the series, well I think it is. This is a series that I like to dabble in and have fun with, but I have never gotten super into the lore as many other people do. If you like action games that have a ton of stuff going on, great graphics, and a story that will make you say "huh??" over and over again, you are just the kind of gamer that this game was made for.
When Four Tribes Go To War
The story of the game is set after the events of what went down in Fate/Extra. I know that the story for some people is a major reason as to why they love Fate/Extella: The Umbral Star and the series in general. For me, I found it rather hard to follow and it never truly grabbed me if I am being honest with you.
The basics are that we have two factions one is led by Nero and the other Tamamo and they are fighting over the Moon Cell. This is the norm for the series from what I understand, but they are joined by a third faction that is led by Altera who wants to destroy the whole of civilization. There is also a character called Sabre who wants to put a stop to the conflict in general. This is a story with a ton of moving pieces!
The Master Class
What I love about this series and Fate/Extella: The Umbral Star does it very well is the hack and slash style of gameplay. You create a Master and you have a lot of choice in what they look like, their gender, and so on. A Master has the ability to control one of many different servants. There are 16 different ones and each one offers a unique set of moves and gameplay and fits into one of eight classes. For example, you have Saber, Archer, Caster, Assassin, Lancer, Rider, Berserker, and Extra Class.
The gameplay is very similar to what Dynasty Warriors offers. You run around the map, taking down hordes of enemies as you go and taking points on the map. You can have your servants change their form which makes them more powerful. The game is very fast-paced and while it may look like a button masher, you do have to mix up your attacks if you want to be successful.
What The Heck Is Going On?
The visual style of Fate/Extella: The Umbral Star is just pure chaos and that is something I like. The action is fast-paced and I never noticed any performance issues, no matter how many characters were on screen. Everything in the game has a bright anime-style look to it and some of the transformations and special attacks are just nuts and it takes you a while to really take it all in.
The game has Japanese voice acting which is very fitting. I will admit that I usually prefer English voice acting, but the Japanese voice acting on offer here just adds to the overall craziness that the game has to offer. The soundtrack from what you can hear is pretty decent. I found that the grunts and attacks on the battlefield tend to drown out the music.
8
Did I have more fun with Fate/Extella: The Umbral Star than I have the other games in the series that I have played? No, I did not, but I will say that I had just as much fun. These games are for those of you that love hack and slash games, games where you can turn your brain off and just have fun killing tons of enemies and feeling very powerful. All of the games in the Fate series do kind of blend together for me, but I still had a fun time with this game.
Pros:
I loved the flashy and crazy visuals
The game moves very quickly
You have many Servants that you can play as
The way the characters transform is really cool
It is very easy to get addicted to this game
Cons:
The story is all over the place!
The music during battles is way too quiet
Download Fate/Extella: The Umbral Star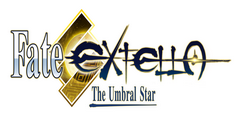 System requirements:
PC compatible
Operating systems: Windows 10/Windows 8/Windows 7/2000/Vista/WinXP
Similar Games
Viewing games 1 to 7