Urban Reign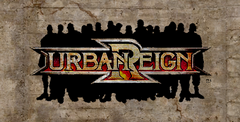 Download Urban Reign and fight for control of the city streets in this gritty beat-'em-up! Assemble your crew, learn devastating combos, and crush rival gangs. The city is yours for the taking – play now!
Urban Reign is a 2005 beat em that was released only on the PlayStation 2. It was put out by Namco and it is something of a forgotten game. If you like beat em up games that were big in the 90s you are the kind of player that this game is aimed at. It is not groundbreaking stuff or anything like that, however, this is a fun game to screw around with for a while.
With A Name Like Brad Hawk, You Are Born A Badass
The game sees you playing as a dude called Brad Hawk and he is an ass-kicking machine for hire. The city he lives in is being overrun by crime and he is hired to kill all the crime lords and to help clean the city up. The story is like something out of an 80s action movie and while it plays itself way too seriously, I like the campiness of it.
PlayStation 2 By Name, PlayStation 2 By Nature
The visuals in Urban Reign certainly make you realize this is a PlayStation 2 game. I am not saying this is a bad thing. However, you can clearly tell what console this game is made for and you can also tell that while Namco knows what they are doing with the hardware, this game did not exactly get a ton of money spent on it. The voice acting is bad, but I mean that in a good way. The game takes itself way too seriously and the voice acting is a huge part of that. I get a real kick out of how corny a lot of the dialogue is.
100 Missions!!!!
The game has 100 missions! 100 freaking missions are you kidding me. I get that Urban Reign is trying to give you as much bang for your buck as possible, but they could have cut the missions in half and it still would have been too much. The reason for this is that the game is so repetitive. Take a game like Streets of Rage II or Teenage Mutant Ninja Turtles IV. You can beat those games in like 30-60 minutes, but they are a blast to play and their length plays to their strength. This would have been a much better game if it was a quarter of the length in my opinion.
Laying The SmackDown
While I have compared Urban Reign to games like Streets of Rage and Ninja Turtles it is a tad different. Rather than walking through a level going left to right. Each mission is in its own confined area. There is plenty of room to move around and stuff to smash, however. The gameplay is rather simple in that you have a strike and a grapple button. While you can punch and kick, you can also do full on wrestling moves including a Stone-Cold Stunner. The AI is pretty dumb, but smashing in bad guys is very satisfying
The game allows you to have a friend helping you out, but if you want a second player to join in, you have to get to a certain part of the game first. The multiplayer mode is a lot of fun as the combat is satisfying and there is a nice selection of moves to do.
7.5
Urban Reign is the kind of game that is not for everyone. However, if you like beat em ups I have a feeling that you will get a kick out of this. I am not saying it is worth slogging through the whole 100 missions. However, it is worth firing up and kicking some ass if you enjoy games that are all about laying the smackdown on some bad dudes!
Pros:
The game is super campy and it is not aware of it
Lots of moves to do
Playing the game with friends is fun
The voice acting is so bad it is good
It feels like a throwback to games from the 90s
Cons:
The game has far too many missions
You cannot play with a friend right from the start
Download Urban Reign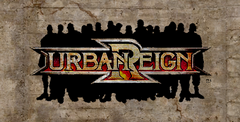 System requirements:
PC compatible
Operating systems: Windows 10/Windows 8/Windows 7/2000/Vista/WinXP
Playstation 2 Screenshots
See Also
Viewing games 1 to 9