Magical Angel Fairy Heart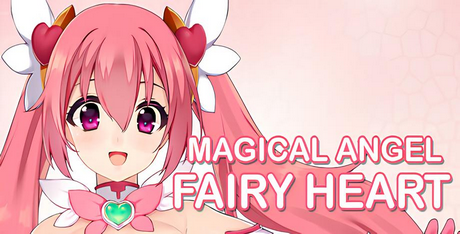 Click the "Install Game" button to initiate the free file download and get compact download launcher. Locate the executable file in your local folder and begin the launcher to install your desired game.
An entertaining combination between beat 'em up and hentai game, Magical Angel Fairy Heart is a lewd brawler that features some surprisingly deep combat mechanics. You play as a heroine that has to defeat a horde of alien invaders, with failure resulting in some raunchy scenes.
While the explicit content is almost everywhere you look in this game, the brawler aspects of it are also worth looking into. Unlike other lewd games that focus more on presenting their sexually explicit material as the star of the show, Magical Angel Fairy Heart pays closer attention to its fun and addictive gameplay, with the sex scenes being just a complimentary bonus.
A proper beating
As we mentioned before, the main appeal of Magical Angel Fairy Heart is its entertaining beat 'em up gameplay. The game plays much like classic 2D brawlers, like Streets of Rage and Double Dragon, with a lewd twist. The scantily clad heroine is able to pull off a variety of combos and special moves to help her in her battle against the hordes of invaders.
The protagonist of the game has a surprisingly diverse range of attacks at her disposal. Players can either use melee attacks or use their guns to attack from a safe distance. There's also a jump button, but since this is a 2D fighter, there's not much use for this command.
Unfortunate consequences
Being a hentai game, Magical Angel Fairy Heart also features some very detailed explicit animations. These sequences are very well implemented into the action, as the player gets these scenes as punishment for being knocked down.
Each enemy can engage in their own custom animation, which happens if they manage to defeat the player. If for some reason, players wish to skip these scenes, they can do so by pressing the attack button in quick succession.
Bosses also have their own lewd scenes. There are more than seven boss monsters in the game so far, which along with the grunts, makes for a very varied collection of bad guys.
Fight in style
Magical Angel Fairy Heart actually looks impressive, especially considering that it is an indie hentai game. Everything from the animations to the character designs looks amazing, truly evoking the golden era of beat 'em ups. The fluid sprites help to elevate this game from a simple lewd affair into a bona fide arcade-style brawler.
The lewd scenes feature some impressive animation quality, a testament to the developer's UMAI NEKO dedication to detail. In fact, when it comes to animated erotica, this might be some of the finest pieces of media in this type of game.
While some games of this genre might appear to be just an excuse to get to the lewd parts, Magical Angel Fairy Hearts features some well-crafted gameplay and some impressive sprite work, putting it into a class of its own.
8.5
Magical Angel Fairy Heart manages to do the impossible: it is a compelling game that also happens to have some very graphic erotic content in it. While most of the games like this one feel like plain pornography, there's an enjoyable game to be found at the root of Magical Angel Fairy Heart. A game that also happens to contain some explicit raunchy material.
Pros:
Solid gameplay mechanics
Impressive animation
Varied combat
Great sprites
Cons:
Enemies could be more varied
Some bosses lack explicit scenes
Combat can be too easy
Download Magical Angel Fairy Heart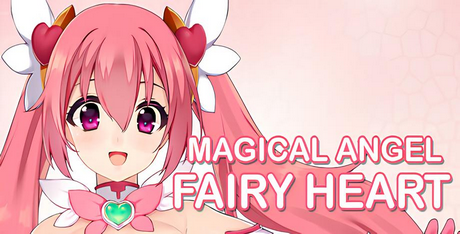 System requirements:
PC compatible
Operating systems: Windows 10/Windows 8/Windows 7/2000/Vista/WinXP
Game Reviews
Magical Angel Fairy Heart is a lewd game that I was pretty excited to check out. The majority of lewd games that I have to play tend to be visual novel ones. Do not get me wrong, I love a good visual novel game, but when a lewd game offers a different gameplay style it always gets me interested. This is a beat-em-up and a pretty damn good one too, it just so happens to be filled to the brim with XXX action too!
A Magical Girl In A Not So Magical World
The premise of Magical Angel Fairy Heart is pretty basic. You are a special magical and badass girl and you need to fight and kill a bunch of monsters that want you dead and who want to have their wicked way with you! That is pretty much all there is to the actual story and I am fine with that.
A beat-em-up game does not need to have some big convoluted narrative. It should be all about the action and I like how this game gives you the barebones of a story that is just enough so you have a reason to be doing what you are doing.
Final Lewd!
The gameplay is similar to games such as Final Fight and Streets of Rage. You play as a hot girl who walks through each level putting a beating on all kinds of monsters. To some people, the gameplay in Magical Angel Fairy Heart may seem repetitive and if you are not a fan of beat-em-ups such as the ones I just mentioned, there is nothing here that will change your mind in all honesty. You go from left to right, fighting horde after horde of monsters until you beat the stage and then fight a boss.
The combat is simple, but satisfying. She has a bunch of basic attacks, but you can also do stuff like special moves one of which resembles a Spinning Bird Kick like Chun-Li does. You can also get a gun to help thin out the monsters. It can be challenging when enemies get on both sides of you, but if you have quick reflexes you will be ok. The game has a stats system and you can buy stuff in the shop to help the girl look sexy and also help you along the way such as health potions.
An NSFW Saturday Morning Cartoon
The visuals on offer in Magical Angel Fairy Heart are very impressive. Not just the visuals, but the animation too. Everything in the game has a high level of polish. The way she moves is great, but there is a second character (she wears yellow) and her animations are some of the best I have seen in a game of this style! There are plenty of XXX hentai style scenes where she gets banged every way you could imagine by these horrible creatures. Look, I have to be honest and say that while these are very well done, I do not think they were necessary as the game is good without them. Still, at least they are done very well.
9
I had a fantastic time playing through this. It is actually one of the better lewd beat-em-ups that I have played. Granted, Magical Angel Fairy Heart may not win over any people who have never gotten into this style of game. For those that love stuff like Final Fight or Streets of Rage, you are going to have an awesome time with this game. It has combat that is fun, fast-paced, and addictive, the graphics are great with some awesome animation and even the soundtrack is pretty darn good too!
Pros
I liked the main character, she was hot and cute!
The gameplay is very satisfying
You have plenty of attacks you can do
The lewd scenes have animation
The animation, in general, is fantastic
Cons
The gameplay may be repetitive for some
This girl is too cute to get banged by these ugly monsters!
Similar Games
Viewing games 1 to 7