Viewing games 1 to 7 (of 7 games)


See also:
Final Fight

It's a fighting action game produced by Capcom originally released in 1989 as a coin-operated arcade game.

King of Dragons

The King of Dragons is a side-scrolling hack and slash arcade game by Capcom in 1991.
In Streets of Rage three young vigilante police officers, Axel Stone, Blaze Fielding, and Adam Hunter, destroyed the evil Syndicate leader, Mr. X, and saved the city from turning into a ruined warzone.

See also:
Final Fight 3

It is the second sequel to Final Fight released for the SNES, following Final Fight 2, and like its predecessor, it...

Mighty Morphin Power Rangers

It's Morphin Time! Five ordinary teens morph into the Power Rangers to foil the plans of the Evil Empress Rita...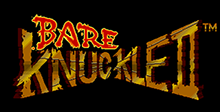 This is coolest action featuring three ex-cops Axel Adam and Blaze who fight against tough bastards.
Discussion

5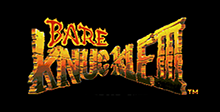 With more weapons and combat moves, as well as secret characters and various endings, this return to the Streets is one you won't want to miss.