Hyperdimension Neptunia Re;Birth1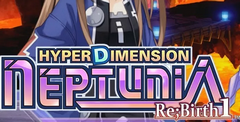 Click the "Install Game" button to initiate the free file download and get compact download launcher. Locate the executable file in your local folder and begin the launcher to install your desired game.
Okay, let's take a look at Hyperdimension Neptunia Re;Birth1. Fast paced, turn based RPG action game with an amusing take on fourth-wall-breaking and trope management. This game has an interesting take on the JRPG concept with a brilliant humor that I think many people will find adorable. Also, I've heard there are sexy anime girls in here so let's keep an eye out.
Gameplay
As I said, this is a JRPG that goes for something a little different. A great deal of the game is running from fight to fight, and frustratingly it is a little slow but the world is interesting to look at and the level designs can be truly striking.
A large part of the game is turn based combat, the movement is decent within these sections and it isn't a case of standing static in the corner and waiting patiently for each character turn. It functions more like you wait patiently and then physically move around, which allows you to use abilities and view your areas of effect before utilizing them.
The heads-up display is pretty useful, it tells you what you can do, who's in the combat order and keeps you in the know about your team's life and such. All in all, for a PC port, it's been done pretty well and I can't really knock it for anything.
On top of this, you can utilize something called "plans." These allow you to customize your game, mess around with enemy difficulty, dungeon treasures and other things, to tailer it much closer to what you want. Maybe you played the game when it first came out? Well, it may be time to give it another go because now you can play it your way and make it very different from your first go.
Story
You play Neptune a former goddess of an unreleased game console. You and your friends who are the other big three, PS3, XBOX 360 and the Wii must do battle with fantastic monsters, unite the four nations and save the entire world.
Sounds like a lot, eh?
Well, if there is anything, I can give this game credit for, it's the humor displayed through its story and characters. This game is funny, really funny. There's a lot of smart writing and the game makes fun of itself a lot, something that not many titles can pull off. It knows it's a little ridiculous and it plays to that strength, making the characters endearing and the world loveable.
The Look
As I said a minute ago, some of the level design in this is really interesting. Another thing that definitely earns praise is the characters design, everyone is different and unique with color palettes fitting their console.
Action is clear to follow and everything is shot nicely, for all intents and purposes, this is a joke game that's been done better than most normal ones. It feels a lot like Akiba's Beat with similar design and movement but the humor may be more on par with God Hand.
9
A classic that's been brought to PC. If you like funny anime style games then this might be a brilliant choice for you.
Pros:
Fantastic story
Very funny
Great mechanics
Cons:
Slow Movement
Lacked a true open world
Download Hyperdimension Neptunia Re;Birth1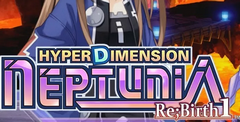 System requirements:
PC compatible
Operating systems: Windows 10/Windows 8/Windows 7/2000/Vista/WinXP
Similar Games
Viewing games 1 to 8