Criminal Girls: Invite Only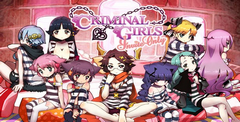 Click the "Install Game" button to initiate the free file download and get compact download launcher. Locate the executable file in your local folder and begin the launcher to install your desired game.
Criminal Girls: Invite Only - without any context, the name sounds like a softcore porn film. To be perfectly honest, that notion isn't too far off the truth. How the game managed to make its way to western audiences is one for the ages. But here we are with an RPG that will surely raise some eyebrows in the more morally adjust players.
Despite the title bringing a bit of controversy with its provocative nature, a game is a game. It deserves the same standard of review like every other one. This certainly isn't the first game either to use lewdness or libido as a selling point, and it definitely won't be the last. On that note, let's see how Criminal Girls: Invite Only - stands up as a game.
I am the warden now
The premise of the game is that you are a warden in Hell. Your task is to oversee a group of girls who have landed in prison - and teach them the error of their ways through a 'Redemption Program.' For some reason, each girl has acquired the DNA of a criminal. Therefore, they must be punished. Sound familiar? This erotic tale must have been told somewhere before...
Aside from the lewd characters and storyline, there is a game to be found underneath the surface. You must put the girls through rigorous J-RPG style battles, each possessing their own unique stats to balance out the party when it comes to combat. You and your criminals will keep up the fight to ultimately escape Hell and return to the land of the living. Initially, your party won't like you very much - perfectly reasonable given you are the prison warden. You will have to 'motivate' them through mini-games that eliminate all their temptations - receiving rewards and unlocking skills on their successful completion. What happens in the mini-game - stays in the mini-game - we'll leave it at that!
Surprisingly, the mechanics are pretty well fleshed out in terms of providing a challenge. What is considerably frustrating is the lack of control you have over the core combat sequences. It is not up to you to choose the skills your party executes in combat mode - it happens automatically. Rather annoying if you want to devise any plan of action to defeating tough opponents. You'll have to leave it up to chance.
Dishing out punishment
There are plenty of these types of games made simply for the visual content. Of course, the appealing eroticism of the narrative. Yes, Criminal Girls: Invite Only without a doubt is one of these games, but it is quite playable - and entertaining, to say the least. The leveling mechanics and the buffing of your characters do make for a fun playthrough. Even if the mini-games make your eyes roll a bit.
The main deterrent from this game, all things considered, is the combat. There are many opportunities to enhance the challenge that Criminal Girls provide by allowing choice in combat modes - but chooses not to. Leaving your fights to chance gets obnoxious very quickly. You know your girls could easily win their battles by not making bad decisions. Can't do anything about that, though.
That notion alone would detract a player from the game - otherwise, there's a few hours of entertainment to be had. There are certainly better J-RPG dungeon crawlers like Octopath Traveler that would be preferred. Need a laugh, or simply want to see the more amorous side of the crawler world?
6
There's nothing wrong with giving Criminal Girls: Invite Only a spin.
Pros
Entertaining, a light-hearted spin of a J-RPG dungeon crawler
Good leveling and reward mechanics
The narrative is daft - but actually enhances the humor of the game
Cons
Lewdness is not for everybody
Combat is completely redundant
Again, the narrative is daft
Download Criminal Girls: Invite Only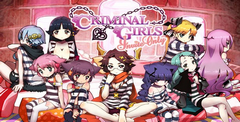 System requirements:
PC compatible
Operating systems: Windows 10/Windows 8/Windows 7/2000/Vista/WinXP
See Also
Viewing games 1 to 8