LonaRPG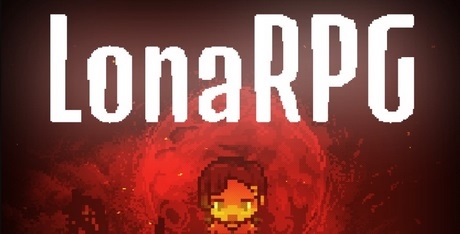 Download LonaRPG and put your RPG skills to the XXX test as this is a lewd RPG! It has many of the features you would expect in a classic RPG. Only, this game well and truly puts the sexual fantasy into the fantasy genre! This is one of the sexiest lewd games around.
Before you play LonaRPG, I highly recommend that you check out the preview trailer as it is one of the best for a lewd RPG Maker game that I have ever seen. Seriously, this thing got me as excited as some AAA trailers do. Well, I let the cat out of the bag and you know that this is a lewd RPG. It is one that I had a fun time with and I do feel that it is worth checking out.
A Dark, Depressing, And Brutal World
The world that LonaRPG is set in is not a nice place at all. The main character is Lona and she wants to live a good and honest life, but the world she lives in makes this really hard. It is a horrible place that is dark, full of evil beings and every day is just a fight for survival.
I found the story to be very interesting. It may not have that huge arcing story that some other RPGs have. That though is what I think is the game's strength as far as the story goes. You see I was very invested in trying to help Lona just survive each day so that she would live another day and perhaps that would be the day where things got better for her. The story has some really dark consequences for things that you do and seeing her react to them the way she does can be heartbreaking.
Loved By A Few
I feel that the art style LonaRPG has going on is going to be something that is very split down the middle. It has that standard RPG Maker look when you are in the gameplay which is to be expected. I liked how dark and dreary the whole world that was created here was, I can see some not likening this hell hole, but I thought it was a unique kind of style.
The sex in the game is interesting. Lona can be forced into prostitution and most games like this will have her eventually "like" getting railed. That is not the case here and you see a really uncomfortable look on her the whole time. I know this is not "sexy" however, the artwork here really makes you connect to and like her more as a character.
Get On That Grind
I have to say that LonaRPG is one very tough game. This is a game where you will die, die again, and then die ten more times. It does not hold back and right from the start you are up against it. The enemies are very happy to dodge and learn your attacks, thankfully you can have companions to help you out, and getting the best out of these is essential to getting through the game.
The whole game has that RPG Maker grind that we are all used to by now. I found the grind to be fairly fun if I am honest. The only thing that I did not like was the quest system.
It is not that the quests are bad. It is that when you start a quest, if you do not read it properly, there is no way to re-read what your quest is! So if you pressed a button and closed the screen or if you forget you are kind of screwed.
8.5
I can see why some people may have a hard time getting into LonaRPG. It is a very challenging game, almost to the point of it being brutal. That though was what I enjoyed about it, I liked Lona as a character and thought that the story the game told about her fight for survival had a lot of heart to it.
Pros:
Lona is a very interesting character to play as
The artwork is very different from most other games
The dark and dreary atmosphere really clicked with me
There is lots of XXX content
The game is still being updated
Cons:
The game may be unfairly hard for some
The way you can lose what your quest is, needs to be fixed
Download LonaRPG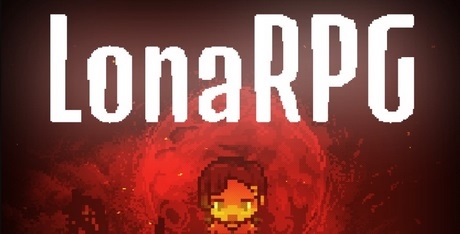 System requirements:
PC compatible
Operating systems: Windows 10/Windows 8/Windows 7/2000/Vista/WinXP
Game Reviews
The world is full of greedy, lustful, and cruel people, it is in the middle of all the disgusting human vices that were born and tried to survive Lona - the protagonist of erotic hardcore RPG - LonaRPG. Try to survive in a place where everyone thinks only of themselves, amidst cruelty, rivers of blood, and endless debauchery.
The complicated life of a non-hero
Lona is an ordinary person. She does not wear unusual armor, nor does she inherit a legendary sword or the power to slay the Demon King. From her parents, she inherited poverty and a woman's body, which is bait for slave traders and all the perverted inhabitants of a town on the fringe of normal life. Laura is trying to escape from a place where the only future is to be a slave. Help Laura escape the vicious circle of hell and keep a smile on the poor girl's face.
Just a man
The girl is neither a warrior nor a professional fighter, so you have to fight her enemies with improvised items and junk found on the street. You have to survive not only during battles but also when exploring. Laura needs water, food, and rest. She may be sick or badly hurt by wounds inflicted by enemies.
Force Simulation
Gameplay can vary depending on the options you choose for Lona herself. The girl can change her appearance, reducing or increasing her sexuality. If Lona is high, she can be abused frequently, which will eventually lead to her death. Character traits can also be changed. Brave, cowardly, or lustful - your Lona can be different. Styles of play can also be chosen:
A peculiar warrior class allows Lona to go head-to-head with the enemy. By getting more wounds and injuries Lona becomes either weaker or stronger. Everything will depend on the outcome of the battles.
Magic spells can allow a girl to stay away from her enemies and flee the unequal battlefield
The cowardly thief's stealth can save a girl from having to fight at all.
Only you decide who your heroine will be and how she will use her knowledge in battle. Avoid interactions with suspicious individuals and encounters with a group of enemies. Remember, this is not a standard RPG world and Laura is far from a hero.
9
A little girl's adventures in a big cruel world. Use all your abilities to preserve Laura's purity or vice versa. The main thing is to keep the girl alive and take her away from the center of depravity and cruelty of the rotten world of erotic RPG - LonaRPG.
See Also
Viewing games 1 to 8