Sweetest Monster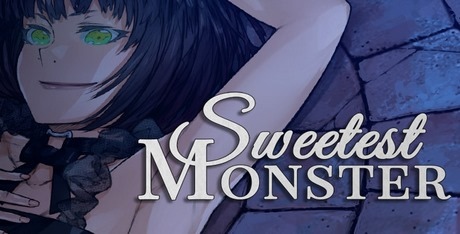 Install Sweetest Monster and you will find it to be one of the most disturbing and memorable visual novels that you have ever played! If you love games that have a shocking twist, they do not get much more shocking than this!
If you want to play a game that at first seems rather "cute" but turns out to be disturbing Sweetest Monster is the game for you. I was not sure what to expect from this visual novel game, but let me tell you the ending of this was so shocking and messed up that it legit stayed with me for days after!
A Down On His Luck Kind Of Guy
The main character in our story is Robin. What is interesting about him is that he is not this buff handsome dude who has girls falling all over him. Instead, he is a middle-aged man with a wife that seems to be losing interest in him by the day and a daughter that would rather leave the room than have a conversation with him. Robin's life takes a turn when one night he comes across this strange, interesting and super cute cat girl. What starts off as something that you feel is going to be about sex (of which there is technically none in this game) turns out to be something very, very different. You watch in awe, horror, disgust or however, you want to phrase it as Robin's life changes Infront of your eyes. You may think I am trying to paint Robin as a sympathetic character, but he really is now which is part of what makes this whole story so interesting.
Looks Good, Sounds Great
As this is not an interactive type of game. It really is just all about the story and you have no choices to make at all. It is a good job that the game looks great. I really like the art style that they have gone for here. The catgirl that you encounter is what grabs your attention, but there is so much more going on here and thanks to the wonderful art style the story really does come to life before your eyes.
The soundtrack that Sweetest Monster has is one that I did enjoy. I can see some people saying that the music does get a bit repetitive, but for me, it fits in with the story perfectly. I really liked all of the songs and felt that their placement in the game was very clever.
The Story, Its All About The Story
While some may not like the fact that there are no choices in this story. I do feel that the story is strong enough to make up for this. I found myself captivated with what was going on and while I do know some people say they see the "twist" coming a mile off. I for one did not and was shocked to the core about what happened. So, while there may not be much if any actual "gameplay" in Sweetest Monster. I do think that the story they are telling here is interesting and different enough to make it worthwhile playing through.
I get that a game like Sweetest Monster is not going to be for everyone and the fact there is no gameplay will turn some folks off. However, the story is legit shocking and one that as I said in the intro stuck with me for a few days. I would say that the less you know about the story the better off you are for it as that twist….. man, it is shocking.
7.5/10
Pros:
The twist is one of the most shocking I have experienced
The artwork is very well done
I really enjoyed the soundtrack
The kind of game you will be talking about long after you finish it
If you love story-based games, you will be intrigued by this
Cons:
There is no actual gameplay
The twist is really disturbing!
Download Sweetest Monster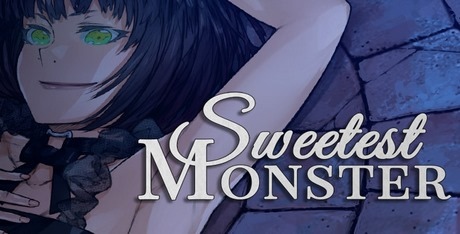 System requirements:
PC compatible
Operating systems: Windows 10/Windows 8/Windows 7/2000/Vista/WinXP
See Also
Viewing games 1 to 7