The Lewd Knight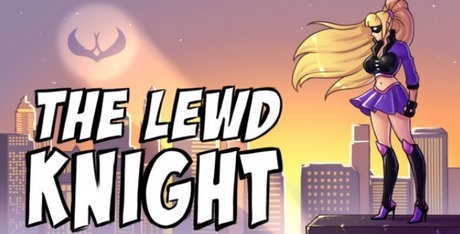 Click the "Install Game" button to initiate the file download and get compact download launcher. Locate the executable file in your local folder and begin the launcher to install your desired game.
You do not have to be the "world's greatest detective" to know what The Lewd Knight is a parody of! I am a huge superhero fan so any game that pokes fun of the genre and puts an XXX and naughty twist on it is always going to be something that grabs my attention. I think that there are some fantastic ideas at play here in this game and with just a little bit more refining and more consideration for the player's time it could actually be a must play lewd game!
Living Two Lives
This is the story of a superhero babe and we get to control her life. I think that the story The Lewd Knight is telling is a lot of fun. On one hand, we have this girl who wants to do her best, fight crime and try and help the city. On the other hand, we have a girl who needs to make money and needs to keep her daily job so she can keep money coming in.
We also get to see her descend more and more into lewdness which I found to be done very, very well. I thought the whole story arc was done really well and probably one of the things I like best about the game.
In Brightest Day, In Blackest Night!
The presentation of The Lewd Knight is amazing. The main character is very hot and the rest of the character models are done incredibly well. I like how the whole game has a comic book style to the art and the animation is also something that is done very well. I am very impressed with how there are some great nods to various comic books and movies here that are sure to put a smile on your face.
Doing The Grind
Before I get to the "grind" I do want to talk about the different gameplay styles that The Lewd Knight offers which I think are done well and with just a bit more refinement could make this game so much better. To start with, you control our boobalicious heroine in her apartment, you need to get her dressed, have her shower and get herself off in the shower if you like. She also has a job, she can work in an office, a massage parlor and once she embraces her full lewdness, she can be a stripper.
There is also combat in this game and that is done with this card-based battle system. This is easy to learn, but hard to master. The thing is, it is a fun battle system, but there are some battles that no matter how you do, will not progress until you lose. There is also a lot of grinding to move certain story arcs forward which can be a real turn off. The thing is, this game is good and without those annoyances, it would be great!
I had a lot of fun while playing The Lewd Knight, but I can see why some people do find it more on the frustrating side. I think that if the developer made the game move forward at a bit quicker pace and got rid of the battles you have to lose that I would probably bump the score for his game up a whole point!
8
If you like superhero games, movies, and comic books then by all means make sure you give this game a try.
Pros:
I thought the main character was a super hot superhero!
I liked the battle system
There is a great deal to do in this game
I thought that the story was a lot of fun and had some great humor in it
Cons:
The way you have to lose some battles is annoying
There is also a lot of grinding in the game, verging on almost spoiling the whole game
Download The Lewd Knight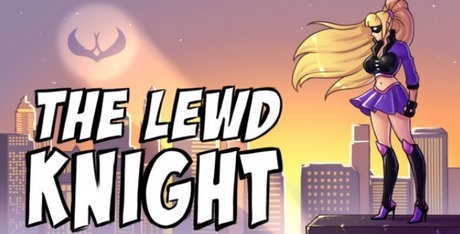 System requirements:
PC compatible
Operating systems: Windows 10/Windows 8/Windows 7/2000/Vista/WinXP
Similar Games
Viewing games 1 to 8