Voyeur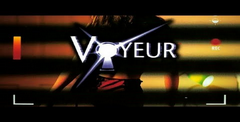 Click the "Install Game" button to initiate the file download and get compact download launcher. Locate the executable file in your local folder and begin the launcher to install your desired game.
Its the weekend before the American election... Oh sod this, I bet all you really want to know about is the sex, right? (Youre not wrong - Ed.). Well, before some of our more mature readers come over all Mary Whitehouse (Sorry? - Ed.), perhaps wed better point out that despite the 18 rating, theres no nudity whatsoever in Voyeur. (Warren, what the hell do you think you are doing? 45 thousand readers have just turned the page - Ed.). But... (Yes, yes? - Ed.) theres a fair bit of rumpy pumpy, lesbian innuendo (Come back readers, come back! -Ed.), kinky bondage - all sorts really. (Right, so what, exactly, is the game all about? - Ed.). Oops, sorry, almost forgot.
Basically youre a bit of a Merve the Perve, living in an apartment which overlooks the rear of a mansion owned by US presidential election candidate Reed Hawke. His entire family is assembled for the last weekend of the election build-up, but one member, whose identity is concealed, doesnt want Reed to be president and is prepared to reveal a dark secret to sabotage the campaign. And lets face it, with a name like Reed Hawke, the guy deserves to be exposed, er... screwed, er... nailed - no, hang on, caught out -yeah thats the phrase Im looking for. He deserves to be caught out.
Dirty Videos
Your task is to watch over the mansion, recording conversations, looking for clues, and video taping various liaisons within a 24-hour time limit. When you have enough evidence you can help Hawkes enemy by sending him or her the tape, and eventually call in the police wholl clean up the mess.
Youll need to be quick, though - Reed is prepared to go to any length to be president of the United States, even if it means murdering one of his own flesh and blood. Send the tape to the wrong family member, though, and you can expect to be knocked off Reeds Christmas card list (or something).
I could go on and explain some of the intricacies of the game, but youre gonna get the full low down in a review next month and the fewer words I write, the more room there is for piccies (and the less you get paid -Ed.). All you need to know is that for what its worth, Voyeur was a rather large hit on the Philips CD-i, and the translation to pc cd-rom is looking rather excellent. Oh, and it has lots of nice furniture in it, too.
Download Voyeur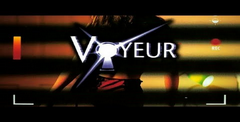 System requirements:
PC compatible
Operating systems: Windows 10/Windows 8/Windows 7/2000/Vista/WinXP
Similar Games
Viewing games 1 to 12