Breeders Of The Nephelym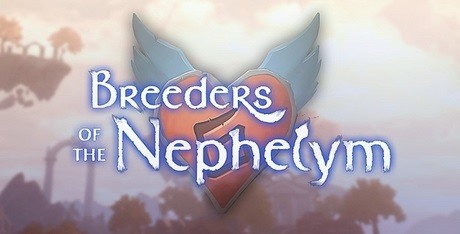 Download Breeders of the Nephelym if you want to play a lewd farming game. This game features a ton of monster girl style XXX characters. The lewd and mature gameplay is very engaging, but it is all the epic sex scenes that you can see that make this a must play!
a game by
DerelictHelmsman
Platform:
PC
Editor Rating:

8

/

10

, based on

3

reviews,

2

reviews are shown
User Rating:

8.1

/

10

-

47

votes
Rate this game:
See also:
Eroge Games, Lewd Games, Erotic RPG, Adult RPG, Interactive Sex Games, Games like RapeLay, Games Like Forest Of The Blue Skin, Games Like Poke Abby, Unreal Engine Porn Games
Ok, so if I am being honest with you guys, Breeders Of The Nephelym is the kind of game that when I saw the title I thought what??? However, this is a very interesting game and as you have probably figured out by now this is a game that is very much NSFW and it is very graphic, but hey that could be what wins you over!
The Presentation
First, let's take a look at the presentation of Breeders Of The Nephelym. I was very, very impressed with how the game looks. They have gone for 3D character models and they look great. There is a great variety to the different creatures in the game ranging from things like harpies to weird beast-like creatures. The variety of the character models is very impressive, but speaking of "characters" we have to talk about the character creation suite that this game has. This is just so over the top and I can honestly see some people spending hours and hours messing around with this. Of course, you can pick things like colors, breast size and so on and create the character of your dreams. The sex in this game is very graphic so be warned about that, but let's face it if you are coming to a game like this you are not going to be easily offended.
The Gameplay
The gameplay of Breeders Of The Nephelym is like a hardcore porno version of Stardew Valley. You are in charge of a ranch and you need to take it from a bit of a dump to something amazing. You do this by capturing as many different species as you can, dragons, demons and more are all here. There are ways to capture them and each one has things that they like and do not like. One thing that is kind of gross, even for my taste is the currency in the game. You have two forms of currency these are seamen and milk. Say that out loud, the currency in this game is semen and milk! Different types of mild and semen will be appealing to different types of creatures so there is a bit of strategy for you here.
Final Thoughts
I was not sure what to expect when I first fire up Breeders Of The Nephelym. However, I found myself pleasantly surprised by this game. Yes, it is incredibly graphic and the fact that you are using actual monster semen is a bit gross. However, managing your ranch and getting all kinds of cool-looking monsters to do it is kind of fun. I do wish that there was a tad more gameplay here, like dealing with more people, tending to your actual ranch and so on as I think that would have really made this game something that stands out from all the other sex games that are out there.
The Good
I liked the idea of the game
Plenty of different kinds of monsters
Many different sex positions
I like the idea of the game
The production values here are pretty high
Cons:
Using semen as a currency is gross!
I do wish there was a bit more to the overall gameplay
Download Breeders Of The Nephelym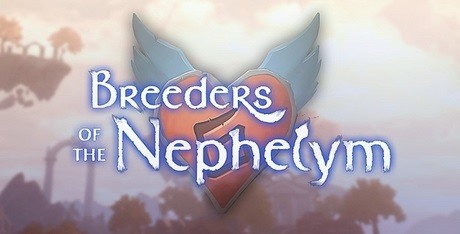 System requirements:
PC compatible
Operating systems: Windows 10/Windows 8/Windows 7/2000/Vista/WinXP
Game Reviews
Look I know that the name Breeders Of The Nephelym is rather graphic and descriptive, but hey the game delivers exactly what it promises. As far as erotic games go, this is one of the more interesting and in-depth ones that I have played recently and I feel that for those who love a bit of magic, fantasy and darkness in their sex games this could be perfect.
Breeding!
The goal of Breeders Of The Nephelym is pretty much what is in your mind right now. You need to find and breed all kinds of creatures to make all kinds of interesting creations. It is pretty crazy how in-depth the game goes with this and it is a concept that I cannot actually think of seeing in an erotic game before. It all starts by having you create your own character which is like a full game in itself. Seriously this has one of the most in-depth character creation suits I have ever used. It puts games like WWE 2K and NBA 2K to shame. Of course, those two games do not let you decide things like bust size, butt size, and penis size!
Welcome To My Ranch
In Breeders Of The Nephelym, you actually have a ranch and you need to make this ranch from nothing into something special. You will need to purchase and manage all kinds of items as there are many different species for you to capture. Dragons, harpies, demons and more! Each one has things that they like and things that they do not like and capturing and breeding them has requires some thought. You can improve your ranch and the kind of equipment you have as you play and this is quite addictive.
The game has two main forms of currency and these are milk and semen. Certain types of semen and milk will attract a certain type of Nephelym so that is something you need to keep an eye on. The actual "breeding" is pretty hardcore and you can dictate positions and so on and at the end of the breeding you can get a new Nephelym that you can either keep or let loose.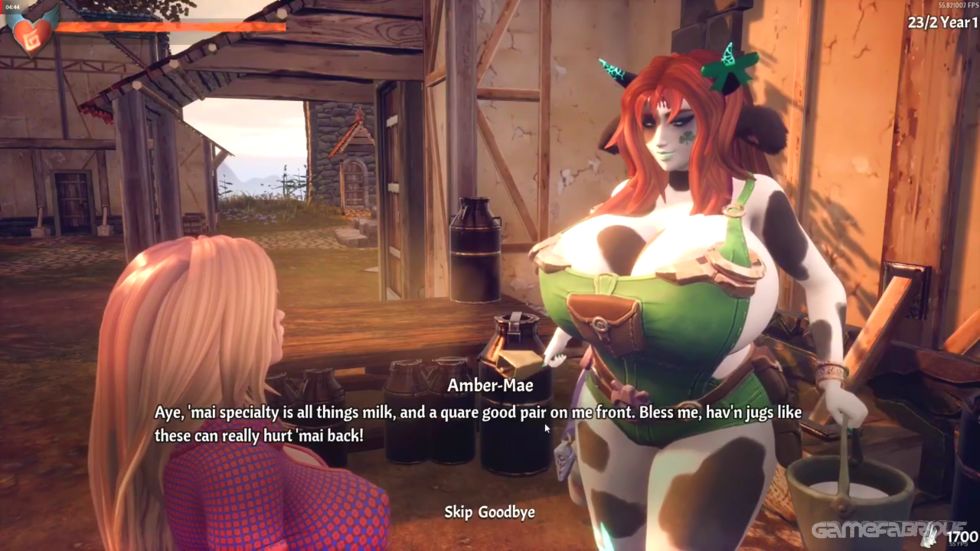 Smooth And Hairy
The presentation of Breeders Of The Nephelym is very, very well done. I get that sexual games with creatures like this are not to everyone's taste, but there is no denying that a ton of work clearly went into the designs here and it is very impressive. The assets are exaggerated, but seeing these different types of creatures getting it on is rather unique and interesting.
I am very impressed with Breeders Of The Nephelym. It is the kind of game that is really hard to talk about. You really have to just jump in and play it to see for yourself if it is the kind of erotic game that is for you. I was not really sure what to expect, but I must admit this is a game that really did grab my attention and I spent many hours playing around with,
7.5/10
Pros:
The different creatures are interesting
The breeding is rather graphic
Many different positions
Managing your ranch is fun
The character creation suite is very in-depth
Cons:
It is really just all about sex
It is perhaps a bit too graphic
See Also
Viewing games 1 to 16