Wild Life - An Adult RPG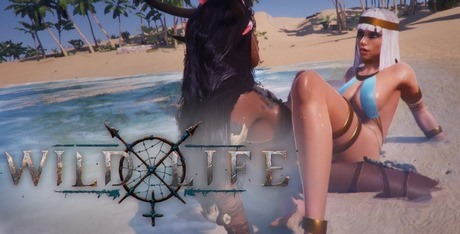 Download Wild Life if you want an adult RPG that is very hot and sexy. Create a character and them embark on an adventure full of sex, survival, and action! This is one of the most action packed lewd games you can play and is for mature audiences only!
I have to start by saying that Wild Life - An Adult RPG as the name suggests is very much an NSFW kind of game. This is a game that is currently being funded through Patreon and they do have a free censored version of the game that you can download and try out. I would actually recommend that you do this before spending any money on it.
Live Nudes At Conan's Castle
The best way I can think of describing this game is that it is like a much hardcore sexier version of games like Two worlds and Conan Exiles. The actual game is best described as an RPG/survival game. You start off by making your character and you can be either a male or female character. From there the goal is to go around the different lands, fighting enemies, improving your RPG like stats and banging as many people (dead or alive) as you possibly can.
I am sure there is going to be a great deal more depth added to the overall gameplay as the game progresses through development, but as of right now things are a bit on the shallow side. That is not to say that Wild Life - An Adult RPG is bad as far as the actual gameplay goes. The combat is actually quite fast-paced and the stamina system here forces to change up tactics and that does make it fun. I am actually very interested to see how the actual game part of this progresses.
What About The….. Well, You Know!
Ok so any game that has An Adult RPG in the title has to have hot characters and, in that regard, Wild Life - An Adult RPG succeeds even in its rather early state. The character models both the male and female ones look great. They have well-toned bodies and as you would hope, everything jiggles and moves as it should in a game like this. I get that this is not to everyone's taste, but if you are offended by this kind of thing you really should not be playing a game like this in the first place. If you are playing this game purely for the sex then I think you will be impressed with the animation and of course the character models that they have made. I am sure it is only going to get more polished and hardcore as development progresses.
I understand that games like Wild Life - An Adult RPG are not for everyone. However, as far as hardcore NSFW style games go, I do actually feel that the development team is trying hard to make a game that is as much fun to actually play as it is just bang stuff. They do offer a free censored trial version of the game so at the very least I recommend that you check that out.
Final Score: 7.5/10
Pros:
The character models have a lot of polish to them
The world they have created has different areas
I actually found the combat to be fast and fun
It has plenty of RPG mechanics
You can create your own hot girl/guy
Cons:
The game still needs work in the gameplay department
I hope they add more to it overall to make it a fuller RPG experience
Download Wild Life - An Adult RPG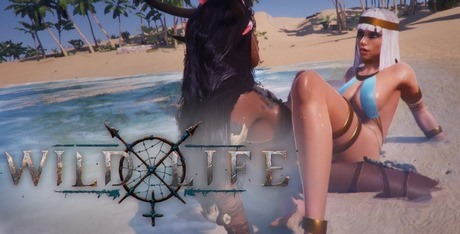 System requirements:
PC compatible
Operating systems: Windows 10/Windows 8/Windows 7/2000/Vista/WinXP
Game Reviews
Perhaps the most interesting thing that Wild Life - An Adult RPG has going for it is the incredibly diverse opinions that players seem to have on it! This is shaping up to be a very high end kind of lewd game. The developers have done a fantastic job marketing the potential of this game and it is raking in a ton of cash. There are some that see the potential and are all on board. However, there are others that are less than impressed with things and are not happy about how much money is being asked of the game, it certainly makes for a very interesting game to talk about, even though it is very far from being complete!
Knowing What You Are Getting Into
When you read the description of Wild Life - An Adult RPG it sounds amazing! A full 3D lewd RPG set on a distant planet with creatures of all races trying to live, survive, and of course bang! The way that they are showing off the potential of this game makes it impossible not to get excited about it. However, as of me writing this, we have a game that is pretty much all potential as there is not really much here at all apart from some visual assets that you can play around with.
A Sandbox With No Toys
I have no doubt that if the developer keeps going with Wild Life - An Adult RPG that it will have an interesting story as the premise they have I feel does have a lot of potential. However, at the moment all we have is a "sandbox" mode, but this sandbox mode does not have any kind of story, character development, or anything like that in it. I feel that their decision to call what the game currently has a sandbox is perhaps why so many people are mad about this.
Setting The Scene
They have talked a lot about their plans for the gameplay of Wild Life - An Adult RPG and I have to be honest and say that if what they say does come to fruition, it does have the potential (there is that word again!) to be something pretty damn epic. However, what we have here at the moment is more of a sex simulator style of game. We can play around with a few of the different character races and get them to engage in all kinds of fun lewd behavior. We can change the speed, the camera, and the positions and it all works very well and looks good in the process.
The Monster Mash
The visuals of Wild Life - An Adult RPG are a mixed bag for me. I can tell you that I appreciate the incredible worked the artists/animators have done here. The stuff with just the human characters is great and actually, that is what I spent the majority of my time with here messing around. The sex is all animated and it was fun changing positions and moving the camera around. However, race diversity is a huge part of this game so you have a bunch of monstrous looking creatures too which never do anything for me. Again, I can appreciate that they look good, but seeing a wolf like creature have sex with a chick never does anything for me.
8
Look, what we have here with Wild Life - An Adult RPG is a game that is all potential as there is so little actual "game" to talk about as I write this. I think a huge problem that many people have with the game is that the development has crawled along at a snail's pace and some folks feel like they have spent money on something that looks like it may never get finished and in that regard, I can see why people are mad.
Pros:
I do think that the game has a ton of potential
What the developer wants to do with this does sound pretty awesome
At the moment if you think of this as a sex simulator style of game, it's good
There are many different sex animations that you can play around with
Cons:
There is zero actual gameplay here
The updates are few and far between which has frustrated many people
See Also
Viewing games 1 to 7