EXTRAVAGANZA - Mushi Mederu Shoujo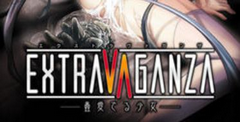 Click the "Install Game" button to initiate the free file download and get compact download launcher. Locate the executable file in your local folder and begin the launcher to install your desired game.
EXTRAVAGANZA - Mushi Mederu Shoujo is a visual novel with rape, worm birth and wet tentacles in the female genitalia. Beware. The content of the game is not suitable for everyone.
Life and Lost Happiness
A young girl named Sakurai Yumemi finds herself embroiled in a battle between insect lords, and after both of her parents die, she is subjected to a torture unthinkable to ordinary people: being an incubator for other creatures.
When she is freed, she is left with only one worm that was born and cared for by her. To regain her usual happiness, she embarks on a journey.
Birth of a parasite
She lived with the worm and eventually died with it. She is a young girl parasitized by the worm and loved by the worm... She is Sakurai Yumemi - the protagonist of EXTRAVAGANZA - Mushi Mederu Shoujo. The girl grows up on a dirty floor with no way to fight back. She is used as a prop every day. Yumemi is made a "mother" without her consent. Her family and friends, her normal (but happy) life and her virginity are taken away, and she is kept in a dark room. In front of her eyes every day are ugly aliens. Stinky, wet and slippery tentacles caress the girl's soft, silky skin and plunge into every orifice they can find.
"When will it end? What will happen at the end?" the girl questions endlessly. Sakurai feels the pain of something moving in her swollen belly. Months later, the girl gives birth to a worm along with the dirt. After the horror and madness, she hugged her baby and cried.
On a moonlit night, the girl finally went outside. Her body was wrapped in a bloody sheet, and she stood barefoot on the cold ground. There was nowhere to go, but at least she was not alone. A worm beside her, as if spoiling her mother, nestled at the young girl's feet.
Chapter Structure
The game has many endings, most (or almost all) of which are bad:
Larva birth chapter.
Chapter of the birth of the chrysalis
Chapter of a worm's birth
The chapter of the young adult female
With the exception of the last chapter, in all other episodes the main character is a young girl. The story spans about ten years. The rest of the chapters are side stories, which the player can take as he sees fit.
It's worth noting that although the lion's share of the plot is dialogue and reasoning about a young girl's love and growing up, there are seventy-three XXX scenes in EXTRAVAGANZA - Mushi Mederu Shoujo.
Gameplay
The gameplay of EXTRAVAGANZA - Mushi Mederu Shoujo is standard when compared to other novels. The player reads a Japanese comic book with credits, often choosing a key line at a plot crossroads.
Download EXTRAVAGANZA - Mushi Mederu Shoujo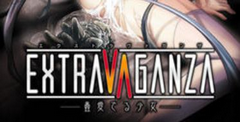 System requirements:
PC compatible
Operating systems: Windows 10/Windows 8/Windows 7/2000/Vista/WinXP
Game Reviews
EXTRAVAGANZA - Mushi Mederu Shoujo is an adventure Japanese visual novel with nasty and gross sex scenes, a nasty plot where giant insects play an important role.
Lords of Flies and Baby Yukemi
Since ancient times, there has been a race of "lords of flies" on Earth besides humans. These creatures hide in the forests, control insects, cross insects, and live with insects. The fly lords fight among themselves for power, using the dirtiest methods. Yukemi Sakuroi is the protagonist and sufferer of this story. Yukemi's parents died, the girl became an orphan - this event made her vulnerable and this vulnerability was taken advantage of by the cunning of the family of the Fly Lords - the villain Rengo, who has been trying to pit his opponent Sayuri against him for several years. The two fighters are masters of insects.
Yukemi is a plain young and pretty Japanese woman who causes most men to be sexually attracted to her. Many pray to God for beauty, but Yukemi is imprisoned precisely because of her attractiveness. There, the girl is brutally raped and her body is altered (the poor girl can now give birth to insects for her masters).
Bad Endings and the Perversion Library
The challenge for the player is to get to the good ending without dying early. EXTRAVAGANZA - Mushi Mederu Shoujo - Twenty-nine possible endings. Most of them are death by gruesome tentacle rape. Lucky if you like that tentacle fetish. The difficulty level of the game is abnormally high. Monstrous pictures await the player, illustrating:
The oviposition and delivery of insects
The cutting of the abdomen
Electric shock torture
Futanari
Lesbian relationships
The brutal rape of one girl by two
Dismemberment of the body
Coprology
Close-up urination
Vomiting
Groping a woman's breast
Amputation of limbs
About seventy erotic scenes are quite a few. Most of them contain what I listed above.
Innovations for the visual novel genre
The title scene, "The Mysterious Garden," is the scene where Yumemi and Ageha are playing in the bathtub. In this scene, if you don't move your mouse, the screen becomes cloudy. I thought it was a very interesting attempt to create a sense of realism while looking through glass.
There was a scene inside an enclosed building and the character was caught off guard. Insects swooped in and did gang rape again. A meat stick pierces Yumemi's internal organs, pierces her throat and the girl dies. Traces of blood appear on the screen - cool effect, isn't it?
Similar Games
Viewing games 1 to 8