Gun Gun Pixies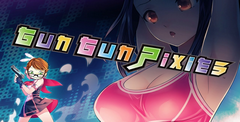 Click the "Install Game" button to initiate the free file download and get compact download launcher. Locate the executable file in your local folder and begin the launcher to install your desired game.
There is no denying that Gun Gun Pixies is one weird freaking game. However, it also has a ton of charm to it as well and for the right kind of person, this game is going to click with them and be something that they really get a ton out of. This is a lewd game and what I like about it is while it does have a lot of fan service and some very cute girls. It is not over the top with the sex stuff which is a nice change of pace.
We Will Save Our World
The story of the game is very strange. I played all the way through the game and I am still not 100 percent sure what Gun Gun Pixies is all about. The game has these two pixie aliens that have come to Earth and they need to study these college girls so that they can get the right information that they can take home to save their own planet... I told you it was weird!
The game is way more story-driven than you would think, but it never really grabbed me. I am not saying this is a bad thing and the game does give you a reason to be doing the stuff you are doing. However, those looking for a story that makes sense may be a bit lost here.
Shooting Smiles
The gameplay is a mixture of two styles. It is partially a visual novel game where there is story before each section that tells you what you need to do. The main portion of the gameplay is that of a 3rd person shooter. You control one of the pixies that run around the different areas such as the dorm room, the bathroom, and so on and you need to shoot these human girls with happy shots. Oh, I forgot to mention that in Gun Gun Pixies you are tiny and need to do all of this undetected!
The game has stealth elements so you need to shoot without being seen. As well as the humans, there are also other things you need to shoot such as these strange shapes and weird squid-like creatures. The shooting is decent enough, but the jumping feels a tad off. The game has different objectives that you need to do and this differs from level to level.
Looking Stylish My Pixie Ladies
The presentation of Gun Gun Pixies is pretty solid, but it is also very weird. The playable characters each have their own look and they are super cute. They each have different weapons, scopes and you can get different costumes that are fun, cute, and sexy. The game has a very colorful look to it and it has a kind of arcade-style if you know what I am saying?
The visual novel sections of the game are very well done. Everything here is so clean, clear, and high-quality that you can tell a lot of time and effort went into this. Getting your mission is cool as your grizzled commander or whatever you want to call him as a kind of Gi Joe look about him that I liked.
8.5
I had a fun time as I was playing through Gun Gun Pixies. It is not the kind of game that I would play through again and again. However as far as a shooter that has a bit of lewdness about it goes. It is a game that I can recommend to you guys, the actual gameplay may be a tad rough around the edges, but you do manage to get used to it. I think that the lack of hardcore XXX content is actually a plus as a game like this does not need it.
Pros:
The two main characters are cute and fun
The story made no sense to me, but I was still interested in what was happening
The cartoon visuals look great
The shooting action is pretty fast-paced
It also has elements of stealth mixed in
Cons:
The jumping has a bit of a sluggish feel to it
The story is perhaps a bit too nuts to understand what is going on
Download Gun Gun Pixies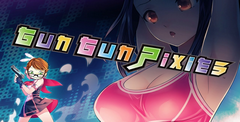 System requirements:
PC compatible
Operating systems: Windows 10/Windows 8/Windows 7/2000/Vista/WinXP
See Also
Viewing games 1 to 8