Leisure Suit Larry's Casino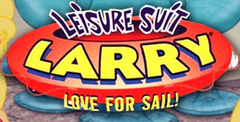 Click the "Install Game" button to initiate the free file download and get compact download launcher. Locate the executable file in your local folder and begin the launcher to install your desired game.
Overview
Leisure Suit Larry is at it again, except this time he has a new twist. He is in Vegas and is having a ball. Larry has settled down and opened a casino, which has a bunch of friends from previous games dropping by to enjoy the games of chance. The dealers are loose, and so is Larry's tongue. He has a few new lines to try out, and of course he has some old ones thrown in also.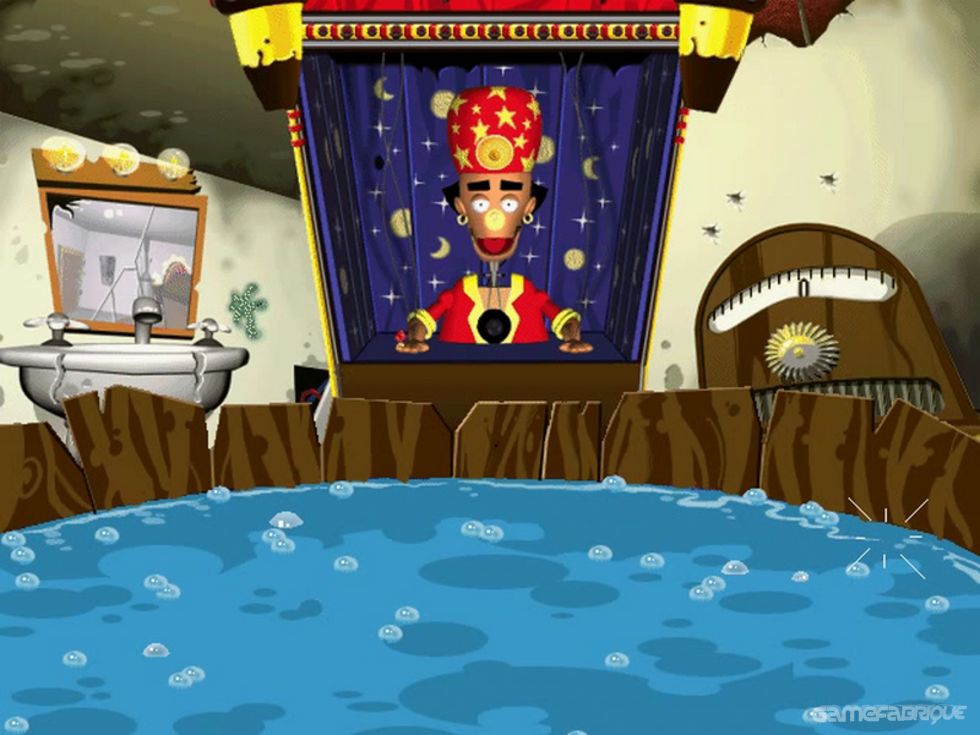 Gameplay, Controls, Interface
Getting around the game is pretty straightforward. Basically, it is just like any other Larry game in that you just point and click. How much easier can it get? You have two different ways to get to the game tables, overhead map and walking from table to table.
Once you have found a game to try, the fun actually begins. Larry has set the casino up so that you and the other players are sitting in hot tubs playing games. It is a nice twist to the normal boring table games for which Sierra is known. The odds for winning at Larry's casino are pretty close to the odds of winning in Vegas -- the slot machines are tighter than Larry's Fruit of the Looms. After a while I found myself slowly turning into a zombie, pulling the handle over and over and over. I kept thinking that the next pull would be the "Big One." Nevertheless, it wasn't. I guess that is why people go to Vegas. Duh!
Unlike his previous games, Leisure Suit Larry's Casino is most definitely not a puzzle game, although there are similarities between them as in the music, graphics, and of course Larry. It had a tendency to remind me of a Hoyle classic card game on Viagra.
Multiplayer Support
I found that the controls for playing on the Internet were a bit of a chore sometimes, but it wasn't impossible (I am at a slight advantage because I have played on WON.net before). For a Rookie at WON.net, it can be frustrating and somewhat cumbersome. But do not worry about it too much, because there are plenty of people playing at the casino that are more than willing to help. After you log on you have a predetermined amount of money, and once it is gone you have to earn it through some of the online party games.
Graphics
Believe it or not, there are games still on the market that don't need a graphics accelerator card! The graphics for Leisure Suit Larry's Casino are cartoonish and reminiscent of old Larry games. Sierra has not improved them for this game, and I don't believe they needed improving. The game just wouldn't be the same if they had. Don't expect to see shadows or translucent water; this is definitely not Unreal.
Audio
The music in the game is the same as in the last Larry installment. You also hear people in the background as you walk around, making the atmosphere more lifelike. You have the option of letting the other players that you play against speak or not. They can be annoying with their remarks at times, but for the most part I found them to be funny and refreshing.
System Requirements
Pentium 90 or higher, 16 MB RAM, 2X CD-ROM drive, 120 MB hard drive space, Windows compatible sound card with DAC, 28.8 modem with 32-bit, Internet service provider required for online play, keyboard and mouse
Documentation
The documentation for Larry is sufficient. It covers everything you need to know to get the game up and running as fast as possible. It even has a guide for setting up WON.net, but it could have been a little more in-depth.
Bottom Line
I found Larry to be a solid casino game that is both fun and entertaining. I hope that Sierra has some new ideas for Larry in the future. Maybe he could be the next Duke Nukem, or even an evil overlord that has taken over a small defenseless country and is threatening the existence of the free world? Nah, I don't think so.
Download Leisure Suit Larry's Casino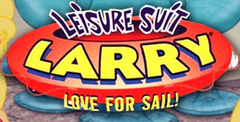 System requirements:
PC compatible
Operating systems: Windows 10/Windows 8/Windows 7/2000/Vista/WinXP