Senran Kagura: Estival Versus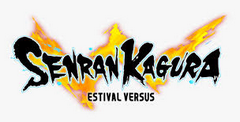 Click the "Install Game" button to initiate the free file download and get compact download launcher. Locate the executable file in your local folder and begin the launcher to install your desired game.
The first time I saw a trailer for Senran Kagura: Estival Versus I was kind of blown away. It was like a lewd Dynasty Warriors game and as I love that series and I love sexy anime girls with big boobs, I knew this was a game I had to play. I will say right away that I am pretty much ignorant of this series, but I do know that this franchise has a dedicated fan base that eats up everything it has to offer.
What Is Going On?
There is a rather in-depth story at play here, but I am afraid that I do not know much about it. The basics from what I can tell are that a bunch of schools are brought together to fight for a prize, but the ultimate part of this prize is getting to lay a loved one to rest.
So, while it would be very easy to say this is a game just about boobs. I do feel that there is a much deeper story at play here, but I did get the impression that you had to already be a fan to get really into it.
So Many Characters!
The roster of characters here is just staggering. There are over 30 girls for you to pick from and they each have their own story. The game is broken up into a ton of different missions and chapters and while I will admit that I did not exactly know what was going on. I was invested enough to want to get through the game with each player. Senran Kagura: Estival Versus is the kind of game that is going to keep you busy for a very long time. So, those that are looking for a game that they can get heavily invested in, I think you will be happy.
Oops, I Have Lost My Top!
The gameplay is just so much fun. If you have played the Dynasty Warriors games before, this is clearly just like that. You pick your character; you get your mission that you have to do and you lay waste to a ton and I mean a ton of enemies. The action is fast-paced hack and slash style action and I had a great time. I do understand that some people will find it repetitive and I get that.
I though think that Senran Kagura: Estival Versus is just so much fun to play. It may look daunting at how many missions there are. However, this is the kind of game you can fire up and just play for 30 minutes or so and knock a couple of missions off or you can spend hours and hours playing it into the wee hours of the morning. Each character has their own abilities and they even lose clothing as they fight.
Make Me Look Pretty
A huge part of the game is customizing those sexy character models. I mentioned how they lose their clothing. The real draw here in terms of clothing is the tons of different outfits you can purchase to make your characters look just the way you like them. Even if you do not use them all, unlocking the outfits is very addictive.
9
When it comes to lewd games that offer more than just big boobs and sex. I have to say that Senran Kagura: Estival Versus is one of my personal favorites. This is a gameplay style that I truly adore and it is the kind of game I can play for ages and ages and not get bored. The fighting is so addictive and easy to get into, but far deeper than the videos you will see of the game suggest.
Pros:
Tons of characters for you to play as
I love the character designs, they are hot and badass
Plenty of action and it is a ton of fun
There is a large variety of missions for you to complete
You can play with friends if you like
Cons:
It might not be "lewd" enough for some people
Some folks do find this style of gameplay reparative
Download Senran Kagura: Estival Versus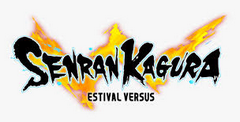 System requirements:
PC compatible
Operating systems: Windows 10/Windows 8/Windows 7/2000/Vista/WinXP
See Also
Viewing games 1 to 8