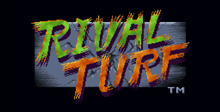 SNES Cheats
Hidden level 4 warp
Defeat at least thirty enemies. Locate the door on level 4 and press Up to jump to the end of the level to fight the Boss.
Change characters name
Complete the game and attain a high score. Enter CHRCONF as a name to access a character configuration screen. The names of all characters in the game may be edited. Press Start to begin a game using the altered character names.
Edit characters
Enter CHRCONF as a name on the high-score screen. A character configuration option will appear.
Change Character Names
Have you ever wanted to be in a video game of your own? Well, now you can! This trick will allow you to change the names of every character in the game including the players and every one of the enemies. To do the trick, you must first play through the game and get the high score of that game. When the screen comes up to enter your name, put in CHRCONF as your name, and you will be brought to a character configure screen that will allow you to alter the names of all the characters in the game. Once you are finished, just press START for a game with your new characters!