Being a DIK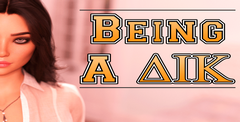 Download Being A Dik and live the life of an American college student, one sexual conquest at a time. This is a fantastic lewd visual novel style game where you need to attend classes, chat with people, and of course, get laid as much as you can. It is a wild XXX adventure!
As TV shows got more and more popular, and streaming services appeared, it seems like everything was becoming episodic. Even movies like the Marvel MCU feel like episodes from a bigger season. And of course, video games couldn't stay behind on this, and this includes video games for adult audiences. Being a DIK is a Visual Novel game that comes in episodes, and while it may not be a Telltale game, this visual novel is packing a lot. Also, it's available on steam, so you can safely and easily play it yourself. But before you go and buy the game, let's talk about it for a moment.
About the game
As mentioned before, Being a DIK is an episodic adult game in the genre of visual novels. You play a university student who just got in and it's basically just going through all the Hollywood university experience. And even though it's not realistic it features elements like tests, attending to classes and more.
It's still a pretty movie-like university experience where there are tons of parties, drinking, and sex. But there are interesting characters and interactions, and it's actually nicely written. You even end up being part of a fraternity called Delta Iota Kappas, that's where the name DIK comes from. That and the double sense humor referring to, well, explaining the joke kinda takes the fun out of it.
A more American take
You probably realized that most adult games like these are Japanese, or more "anime" themed. And that's where Being a DIK is different. The relationships are with more mature women than in most Japanese eroge where they are usually almost underage, if not underage.
The narrative and unlike games like Honey Select, you don't get to customize the women. And there's more story to the game itself. so they are different games made for different audiences after all. Even though there are big visual differences between the two of them, it's hard to compare them.
Review
Being a DIK is a great game, not only is the story interesting and the minigames entertaining. But there's actually nice art and gameplay involved. The humor is actually funny and it's an overall enjoyable experience.
The sex encounters are great, pretty sexy and entertaining. And it even feels rewarding when you pass a test. Solo developer DrPinkCake did a great job developing this entire game all by itself. This romantic drama is a great game where your actions affect the story and development.
Graphics and visuals: The game features CG images with excellent quality models and some small animated sequences. There are plenty of these scenes and they all look great. The art is cool and the women are sexy, what else could you ask from this type of game?

Gameplay: It sucks to play a game where your choices don't matter at all, and that's not the case here. Your choices affect greatly your character's personality and the overcome of most events in the story. Get to know all the different characters and unlock different scenes.

Sound: The sound is alright, it's not excellent but when you think that this game was made by just one person it makes it better. Of course, it's not up to the same level as Tobyfox's soundtrack for Undertale, but it's still alright.
Download Being a DIK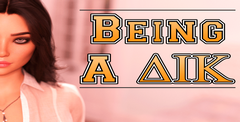 System requirements:
PC compatible
Operating systems: Windows 10/Windows 8/Windows 7/2000/Vista/WinXP
Game Reviews
Being a DIK is a lewd visual novel that manages to tick the majority of the boxes that make for a great lewd visual novel. This game is made with very high production values and it is one of the more impressive lewd visual novels that I have played as of late. I am always a sucker for something that has you playing as a potential big man on campus and that is exactly the kind of story that you can expect to get into here with this game.
Becoming Your Own Man!
One of the things that I think Being a DIK does really well is setting up our main character. He is an average guy that comes from a rather average background, his mother has died, his dad does not have a ton of money and he has a girlfriend. However, he is joining a university called, Burgmeister & Royce that will see him leave what he knows and loves for a new adventure.
The Campus Life
I think that the developer of Being a DIK has done a great job of making this a slice of campus life, well a slice of exaggerated campus life like we see in TV shows and movies. We end up getting offered to join a fraternity and before long we have temptations right in front of us in the form of women, alcohol, drugs, and other stuff that can get us in trouble. The thing is, this game ultimately lets you decide what kind of guy your character will be. This gives the story a ton of replay value as there are many ways that it can go.
Keeping You Glued To The Screen
While Being a DIK is best described as a lewd visual novel and to be real with you, that is like 90 percent of the gameplay, it does have some fun mini-games to break things up. These range from a karate type fighting game to having to actually write a paper. It is fun and the way that they do it makes perfect sense. The choices that you get to make as you play the game do feel like they have some weight to them and this can radically alter the kind of experience you get which I thought was very well done.
Not My Kind Of College Days!
Man, let me tell you I envy you guys who actually had a college experience like Being a DIK shows off! The lewd content in this game is some of the best that I have seen! Not just because it is super hot and the character renders look awesome. Or because pretty much every kind of sex you could want is here. I think what sets the lewd content apart here is its variety of it. I am not just talking about the positions either. You can have virtual sex with a chick and it is all on your phone, you can grind with a chick in the club and you can just old fashion bang on the bed! It is all animated and the camera changes here and there to make it more cinematic and dynamic.
10
I have played a ton of lewd visual novels that have a college setting, but I would have to say that Being a DIK is one of the best. It tells an interesting story, a story in which you have a lot of control in regard to the way it moves forward. It has some of the best lewd college style content that I have seen in any game. This is just a fantastic game and the kind of game that I would recommend to pretty much everyone that has an interest in lewd games.
Pros:
The college setting is very well realized
You can dictate which direction the story goes in
The lewd content here is epic!
The mini-games spice up the gameplay a bit
Cons:
There are more chapters to come (as of writing)
The only thing that I feel would make this game better is voice acting
Ah college, it's a time where innocence is laid to rest as you go out into the big bad world and find out who you really are. Or at the very least, you find out who you are after losing your virginity. That's right, we said it, college isn't about learning, it's about sex and we aren't the only ones that feel that way. The game series Being a DIK revolves around this concept and your role is to keep your grades up, but equally, it's about keeping something else up too, if you catch our drift.
This game plays like other sexually driven visual novels such as House Party, Dreams of Desire, Lust Theory, College Kings and Acting Lessons. This game is all about opening yourself up to new experiences, much like college, and who knows, maybe something else will open in the process. Perhaps a pair of legs? Find out in our review of Being a DIK.
Who You Callin' a DIK
Let's begin with the central premise of this game. It's a college simulator and a dating simulator presented as a visual novel. The narrative will revolve around you aiming to pass all of your classes, keeping your fraternity buddies happy and, of course, getting the girl, (or girls). It's a great premise and it's well delivered with great writing, interesting branching plot points, tonnes of player choice and relatable characters who you can't help but fall in love with. Plus, you don't have to suck any dicks to get into the frat, it's not like that anymore.
Then as for visuals, we were blown away by the level of detail they put into each location, each scene and each character model. There is plenty of choice in terms of romantic interests, each with a distinct look that will suit plenty. Plus, we love the lighting, the textures and the animations, all of which have been handled expertly to make this feel like a fun and engaging romantic comedy of sorts.
The only downside, as there is with most visual novels, is that the gameplay is very limited and not all that interactive. You'll find that you are simply selecting areas you want to go to, people you want to see and dialogue choices you want to explore. But in actuality, you are simply making your way through slideshows and text boxes. If this is what you like then you'll have no issue with this but we just wanted to give you the full picture.
The Verdict
Overall, we have to say that Being a DIK is a quintessential, coming of age college experience. You get all the key components of an American college lifestyle, with plenty of poon to chase, plenty of shenanigans to get up to with your frat brothers and, of course, the obligatory tests and classes and give you an excuse to even attend college.
8.5
Book learning is great but you can't learn how to get laid in no textbook. So get out there and live the college life now!
Pros:
Incredible visuals
Well written and engaging episodic stories
Diverse branching paths
Cons:
Lacks the interactive aspects that other games can offer
See Also
Viewing games 1 to 8