Imperium Galactica II: Alliances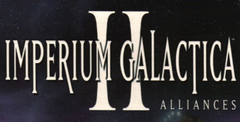 a game by
GT Interactive
Platform:

PC

Editor Rating:

7

/

10

, based on

1

review
User Rating:

8.0

/

10

-

1

vote
Rate this game:
Overview
Okay, so you've conquered your enemies in ancient times while playing Age of Empires and Age of Kings, you've created the ultimate empire playing Caesar III, but how do you think you'll fare in the 26th century trying to rule the whole galaxy? If you think you're tough enough, strap on your space suit and let's find out in the new epic space empire game from GT Interactive Imperium Galactica II: Alliances, the sequel to the strategy game, Imperium Galactica. In the 26th century, genetic engineering has come so far that among the many research goals was the creation of a super-human race. When the ruling Military powers saw the success of the research they stepped in and turned the resulting super-humans into the finest killing machines known on this world. A lead scientist rebelled and sent various research information randomly throughout space. As the Human Race in the game, you must try to recapture this information which is held in four crystals. As the hostile Kra'hen race, you defend your crystal and try to kick the living snot out of the rest of the galaxy. And as the political Shinari, you must be suave and cunning. You can also build, manage and defend colonies on 80 different planets. If that still isn't enough game for you then you can hook up with a buddy for a friendly Internet space whoop'n.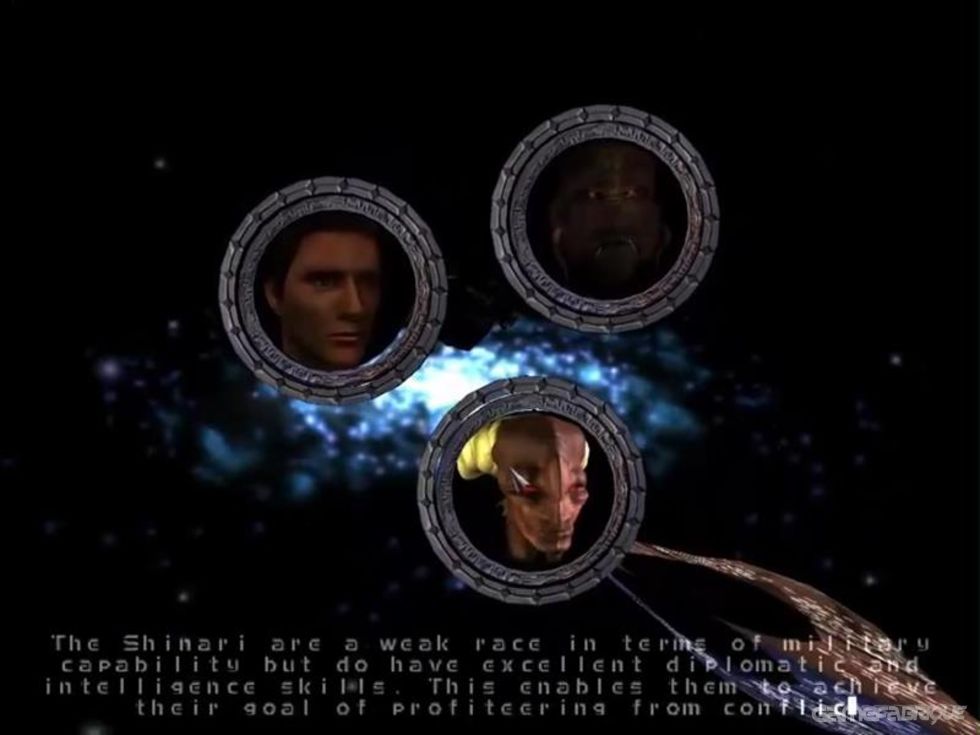 Gameplay, Controls, Interface
The game really does start off with a bang because of the three awesome opening movies, then it puts you in the main screen of the game which is called the Star Map. There are eight other screens you use in the game -- the colony map, which lets you look at the progress of the planet you are colonizing; the research map; the design map which lets you design ships and weapons; and then there is the diplomatic screen. The last three screens contain your trade information and message screens. You will definitely get the feel of running a huge empire, as there is so much to do with so little time. At times I found myself feeling overwhelmed because of all the screens, but hey, who said that running a galaxy is easy! One thing that helps out in a big way is the tutorial, due to the large amount you have to learn -- once you get the hang of the interface, though, you will find it really easy to get into the game.
Graphics
I've got to tell you that GT Interactive busted their butts when it came time for the graphics. Every aspect will really make you feel as though you are controlling a vast galaxy, but at the same time you can go down to the planets and see the small details such as how individual each planet is, particularly in regard to the environment. Another cool section is on the design screen where you get to tweak guns and spacecraft -- they have been broken down to 3D wire frames. Very Schweeeet! The main screen (Star Map) gives you that "In a galaxy far, far away" feel as you gaze at small planets and stars. Overall, I have to say the graphics are very pleasing to the eye.
Audio
If there is a drawback to Imperium Galactica II I would have to point to the audio section. I found that I was constantly changing the volume up and down, especially during the talking sequences. There were other times when I found the audio to be a bit muddy. But once I got into the game I found that I really only paid attention to the speaking parts anyway because I was concentrating so hard on making my empire run.
System Requirements
Minimum: Pentium 233 Mhz Processor, Windows 95 or 98 Operating System, 32 MB RAM, 4x Speed CD-ROM Drive, 3D Accelerator card, Direct Sound compatible Sound Card, and Network play via TCP/IP
Recommended: Pentium II or faster, 64 MB or more RAM, 8x Speed or faster, and a second or third Generation 3D Accelerator card.
Documentation
The in-game tutorial has got to be one of the best I have ever seen. It is very easy to follow though it does last about an hour.
Bottom Line
I've never been one for space exploration or empire games but Imperium Galactica II really made me change my tune. With so many routes to take in the game, replay value is big. Another thing that makes it so nice to play is the great movies and cut scenes when talking to an alien race. On a final note you get a whopping four CDs for your hard-earned cash so it is also a great value, so I'll give Imperium Galactica II a score of 86/100. It would have scored higher but I'm an action type of guy and this game doesn't seem like it would have a broad enough appeal to warrant a score in the 90s, but don't let that keep you away. Enough said!
Download Imperium Galactica II: Alliances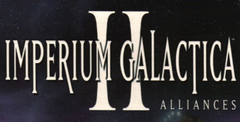 System requirements:
PC compatible
Operating systems: Windows 10/Windows 8/Windows 7/2000/Vista/WinXP
Other Games by GT Interactive