Kindred Spirits on the Roof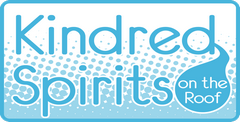 Click the "Install Game" button to initiate the file download and get compact download launcher. Locate the executable file in your local folder and begin the launcher to install your desired game.
One of the things that makes Kindred Spirits on the Roof such a landmark visual novel title is the fact that the game was released on STEAM without being censored! This makes it one of the few games that features sexual content to arrive on STEAM without players having to jump through hoops to get a patch so that it is all intact. While that is cool, it takes away from the fact that this is a damn fine visual novel and one that is well worth your time.
Up On The Roof With Two Gay Ghosts!
The plot of Kindred Spirits on the Roof is one that I thought was a lot of fun. The game takes place at an all-girls school and the main character, Toomi is rather weird and socially awkward. She likes to eat her lunch up on the roof by herself.
One day her world is turned upside down when two ghosts, Enoki and Nagatani appear! These ghosts are lovers and they want Toomi to help them fall properly in love (you know what I am saying right?) so that they can move on. The way they all decide to go about this is to make sure that the people at school who like each other manage to hook up. So Toomi and her two ghost buddies are playing cupid! The premise sounds weird I know, but it works and it works very well.
A Good Ride While It Lasts
While I enjoyed my time with Kindred Spirits on the Roof, it is not the kind of visual novel that I could see myself playing more than once. From what I could tell, this game is not exactly heavy on the choices and the ending is predetermined so it is very linear in its design. Rather than looking at this as a negative though, I look at it as one of the strengths that the game has. I say this because it helps keep the story focused and while it may lack replay value. It means that the story is much more engaging and it will probably stick with you longer than those games that let you make a ton of choices and have different endings, but ultimately lack any real substance if you know what I mean.
The Real Side Of Ghosts
The presentation of the game is a style that I like. While Kindred Spirits on the Roof has that anime look, it goes for a more realistic kind of style which is nice. The characters do look cute, but they do not look overly sexualized like many other visual novel games tend to do with their character designs. The different backgrounds which are based around the school look great and fit with the characters very well.
The game does have some Japanese voice acting which is very well done. I know that some people are not into the Japanese voice acting, but I always feel that it does add more to the game.
8.5
While Kindred Spirits on the Roof is a game that is getting a lot of attention for being able to be on STEAM without making any cuts to the content. I feel that this is a game that people should be talking about because it is a great visual novel game. It may not be the kind of game you will want to play again, but it is a fantastic one and done kind of visual novel.
Pros:
The game has a very interesting and strange premise
I loved the supernatural aspect of the story
It is a story that does have a lot of charm to it
I liked the way the game had a bit os sadness, but a lot of happiness to it
Will it open the gate for more uncensored Japanese VN games on STEAM?
Cons:
I think some English voice acting would have been great
You will not want to play through this more than once
Download Kindred Spirits on the Roof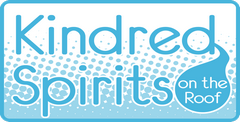 System requirements:
PC compatible
Operating systems: Windows 10/Windows 8/Windows 7/2000/Vista/WinXP
Similar Games
Viewing games 1 to 8