NHL Powerplay 98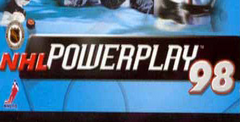 Click the "Install Game" button to initiate the free file download and get compact download launcher. Locate the executable file in your local folder and begin the launcher to install your desired game.
a game by
Virgin
Genre:
Sports
Platforms:

Playstation,

PSX

Editor Rating:

7.7

/

10

, based on

6

reviews
User Rating:

8.7

/

10

-

3

votes
Rate this game:
See also:
NHL Games, Download Sport Games
An impressive rookie in its debut season last year, NHL Powerplay returns to the ice for the '98 season with some snappy new features.
Graphics
Unfortunately, most of these images (provided by Virgin) were taken during instant replays, so they don't paint an entirely accurate picture of Power-play '98's snazzy polygonal graphics in action. One obvious--and cool--refinement is that the players now wear real-life uniforms with names and numbers.
Virgin also indicated that the players and their motions were revamped and will include their real-life individual styles. Hasek, for instance, will charge out of the goal to challenge breakaways. Five new camera angles and slightly larger players should also pull you closer into the action, and an autozoom feature will keep the camera as tight as possible on the play.
Features
For this year's face-off. NHL Powerplay '98's packing in several promising additions. Fighting leads the lineup as brawlers will now be able to drop their gloves and get busy with shirt grabs and several punches. Virgin's deepening the management side of the game as well by adding in trades, player creation, and season-long stats. Powerplay '98 will also ramp up the coaching feature that helped it stand out from last year's crowd, expanding the original selection of strategies while adding tactics for power plays and penalty killing.
All the pro players and teams will hit the ice. sporting new moves like fake shots, stumble passes, and size-based hooking (small players won't have any effect on big guys like Lindros). Finally. Virgin's putting a lot of work into the A.I. with the goal of eliminating "sure thing" shots and allowing the CPU players and goalies to behave more realistically.
Download NHL Powerplay 98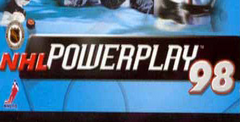 System requirements:
PC compatible
Operating systems: Windows 10/Windows 8/Windows 7/2000/Vista/WinXP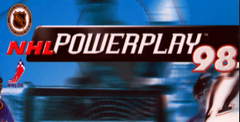 System requirements:
PC compatible
Operating systems: Windows 10/Windows 8/Windows 7/2000/Vista/WinXP
Game Reviews
Hot on the ice after an excellent debut last year comes NHL Poweiplay '98. Hockey-heads will find all 26 NHL teams, as well as East and West All-Star teams, and 16 international teams. Gamers will be able to sharpen their skates in Exhibition, Season, and Playoff modes, with an option to compete in World Tourney action.
The list of features for this face-off includes a more intuitive A.I., goalies that play aggressively and leave the crease (you can even give 'em a bump if they wander behind the net to chase a puck), selectable plays based on actual strategies, and the ability to switch up and customize line changes on the fly. Puck pugilists will also be happy to know that they will be able to drop the gloves with the addition of fighting to this year's ice madness.
Round this out with smoother, more realistic player movements, alternate jerseys, and the ability to choose from six camera angles, and you've got a game with lots of potential. Be on the lookout, Jagr wannabes, NHL Powerplay '98 just might have you frothing at the mouth this fall.
With a year in the bigs already under its skates, Virgin brings home the first hockey offering of the season with NHL Powerplay '98. In its sophomore season, Powerplay comes back with a fast hockey sim that displays some impressive features that will give the competition a run for their pucks.
Stick It to Me
PP '98 hits the ice in Exhibition, Season, and Playoff modes. Puck-heads also have the option of playing in a World Tourney with 16 international teams that feature real players like Jagr for the Czech Republic and Hull for the U.S. And, of course, gamers will find all 26 NHL teams and rosters stacked with real-life players.
PP '98 has all the right features, including last year's breakthrough line-changing capability which enables gamers to mix and match their offensive and defensive lines on the fly. There's also an extensive list of 18 strategies that covers everything from attacking and defending the zone to determining how your players will react during power plays and penalty killing. New to this year's PP is the addition of fighting, player trades, and authentic uniforms, including alternate jerseys.
Czech This Out
PP '98 brings a fast and fluid game to the rink with nice graphics, solid control, and authentic sounds. Lifelike players are depicted in the polygonal style and glide smoothly down the ice, crossing over and skating backwards, while goalies make mad scrambles diving at slap shots and leaving the crease to retrieve pucks. Unfortunately, even though more camera angles have been included in this PP, the view is still too far removed from the action and the puck still looks very small.
The control in PP '98 is pretty tight: Players respond to your commands by delivering hard hits, crisp passes, and smokin' slappers. The sound fares just as well: Gamers will enjoy effects like sticks hitting pucks, pucks hitting posts, and players hitting the boards. The rink announcer is right on with his recounting of goals scored and penalty infractions. Gamers will also find cool tunes playing, including organ and rock music, right before face-offs.
Through the Five-Hole
Since it's still early in the hockey season, net-minders may want to wait and see what will be wrapping around the post in the coming months. But for fast and furious hockey action with a nice selection of features, NHL Powerplay '98 definitely scores.
ProTips:
Start a slap shot, then press the pass button before your stick makes contact with the puck to hit the man closest to the net for a one-timer.
When skating with the puck, take your wingers past the net to swing the goalie around, leaving your center open for a clear shot.
When playing with a hardhitting team like Colorado, aggressively forecheck to create a good scoring opportunity.
If you're going out-on-one against the CPI; near your net, don't too anxious to throw a body check; if you miss, you could get burned for a goal.
Always look for the player posting up in front of the net, then hit him with a pass for a one-timer.
Virgin breaks across the blue line with NHL Powcrplay '96. While the sprites appear tame on the PC, the rendered 3D players pop from the screen on the Saturn and PlayStation, looking like it could be the best 32-bit sports product yet. The game goes beyond the NHL and NHLPA license, featuring international teams from around the world. The hot A.l. adjusts to power-play situations, and just like real pro hockey, this game is fast and physical.
Virgin made a great first step into the process of creating a sports franchise with the release of NHL Powerplay last year. While having a few problems and bugs, it was a good rookie effort. Almost finished and set for a September release (odd decision to release it between the end of one hockey season and the start of another) is NHL Powerplay 98, a title that is already looking much improved over the original.
As you can plainly see from the pictures. Powerplay 98 is an entirely 3-D game. It is remarkably fast, even though it is 3-D, which is definitely a good thing since it does re-create a sport that is known for moving at breakneck speeds (it is an unfortunate fact that many 3-D sports games have been a little sluggish).
The graphics that we sampled were quite satisfactory. In addition to rendered arenas, the hockey players are well-detailed and move much like their real counterparts. This is thanks in large part to some fancy motion-capturing that recorded most of the animation seen onscreen. The player's NHL uniforms are great renditions of the originals, right down to the correct names and numbers on the backs of their jerseys. There is a wide range of player animation at this stage of development. Hockey players skate, check and settle into various stances that look identical to what is commonly seen on the ice. Virgin stresses that an extra amount of emphasis was put into re-creating the dynamics and impact of a wide variety of body checks which are some of the most intense actions in the sport Powerplay 98 is a robust title that attempts to cater to both arcade players and diehard hockey fans. If players want more than fast-paced arcade action, they can delve right into the in-depth coaching features that are integrated into the game. By choosing the "Coach Team" Option found on the in-game Pause Menu, players are offered an incredible amount of strategic options. For example, scroll down to "Guarding End" and pick your defense.
Highlight "Play Zone" or select "Intimidation Mode." my personal favorite. Change your team's aggression to suit the current game situation. For example, it might be smart to pick "Protect Lead" once you've established a scoring cushion. And that's just a fraction of what's available. When you're on the defensive side of a powerplay, you can implement three different styles of penaltykilling such as "Tight Zone." "Set Up Box" and "Attack Perimeter."
A variety of features and statistical databases complement the game. The Season Mode allows for four different lengthen seasons, complete with extensive statistical tracking. If you don't like the teams included. alter them by trading players or even creating them. In addition to the NHL teams, there are also international ones. Nothing like playing with the Detroit Red Wings versus the almighty Australian hockey team, right?
With just about every facet of this icy sport covered, Virgin's Powerplay is likely to be a strong contender in a crowded field of games. Look for a full review in the next issue of EGM.
MANUFACTURER - Virgin
THEME - Sport
NUMBER OF PLAYERS - 1-8
Overview
As with most successful sports games, you can almost bank on game manufacturers turning out yearly sequels. Such is the case with NHL Powerplay. Powerplay 98 boasts most of the options that are standards these days: all the different shots, passes, injuries, and penalties are here. The game carries the NHLPA license so all of your real-life favorites are available so you can create, trade, and coach players all the way to the Cup. This is the second consecutive year of the series, although the titles skipped from '96 to '98. There was a reason for the success of the first year's game, but is this a case of more of the same, or is it worth your hard-earned cash?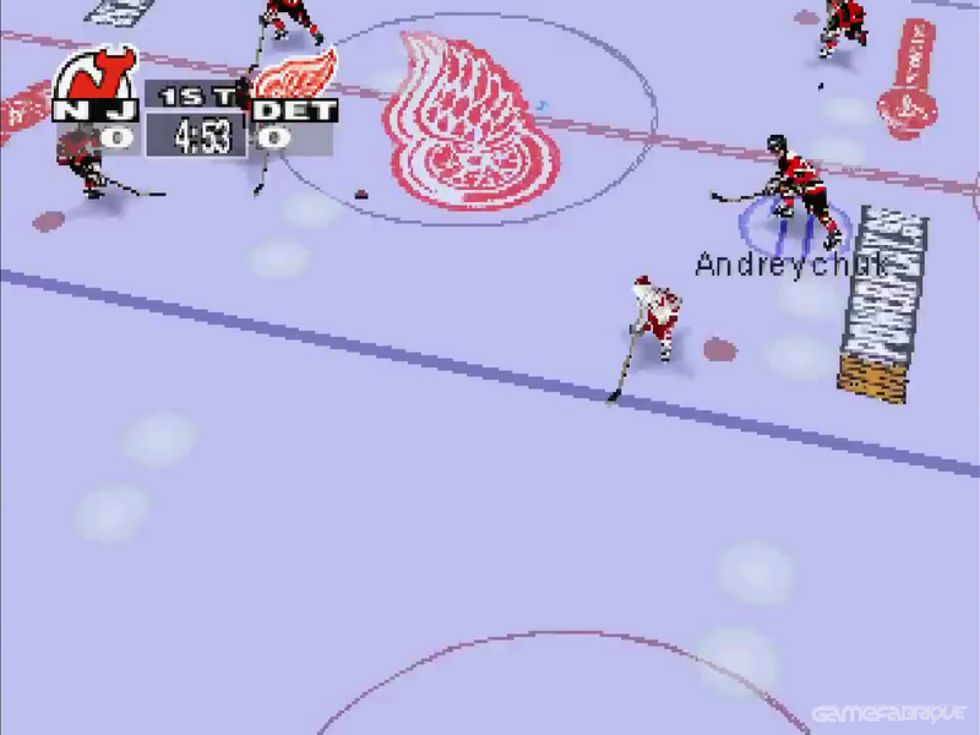 Gameplay
I have to be honest. I am not big Hockey fan. I don't mind hockey games if they lean more towards arcade action than simulation. Powerplay 98 felt more like a simulation game. Needless to say, I did not like the game at all when I first started playing. But, like any credible journalist, I stuck it out and gave the game some time. After logging some hours, I started to like the game a bit more. It still didn't have the arcade feel I like, but I did find some things that made it more fun.
Usually, when you have a game that plays like a simulation, you would expect all of the stats and options. Not entirely true here. The stats felt more like what you find in an arcade-style game. They were fairly complete, but were missing little things. Since I am not a big fan of hockey, I don't know who most of the players are and I really don't know what teams they play for. Well, when you go and look at the stats, it only lists the players names and not the team they play for. This made it very difficult for me to get any idea of how I was doing compared to the players on the teams in my league.
Another little thing that was missing was the ability to edit lines. Sure, you could edit your front line, but that was it. You really had no control after that. Even I know that line changing is a huge part of the strategy of hockey. Once again, this is more of an arcade-type ability rather than a simulation. Most other games on the market let you edit every single line change that can take place. Since I don't know the players that well, I usually left things alone. But I know this will not make the hockey gurus happy.
The game does have a "create player" option that allows you to create a custom player if you so choose. I always like to create a player modeled after myself to give me a name that I will recognize. Normally, when games have a "create" option, you are given a number of points to distribute to different categories so you don't create a team full of super players. I guess the developers didn't think of this— in you can jack up every category to 99 if you want. Of course that is what I did. My player was a terror on the ice. I will say that the players are definitely modeled off of these numbers because my player was faster, more aggressive, more accurate, and just a hell of a lot better than anyone out there. This was cool, but had its drawbacks aside from the obvious advantage it gives your team. Since my player was so aggressive, he was leading the league in fights and penalty minutes. I would injure at least two opponents and get in one fight nearly every game.
Let's talk gameplay. This is where the simulation feel comes in. The game played slow. I don't mean slow as in a bad frame rate or anything. It was slow in terms of action. It had a soccer feel to it. The players felt a bit sluggish. I'm a generation X'er and I want things fast and now. The game played like actual hockey. Some games could be high scoring and others were 1-0. The game needed a triple shot of espresso to pick the pace up. The action needed to be turned up a notch or two.
The best part of the game, by far, was the checking. NHL Powerplay 98 game had some vicious hitting in it. I had some sequences where just about the only person left standing was the goalie. The best part about it was that it was real easy to administer blows. Also, another cool thing was that if you did not hit a player cleanly, you would still make him stumble a bit or lose a little momentum. But if you caught a person square on, OUCH! Another thing I liked about the checking was that after the whistle blows, you still have a few seconds to nail an unsuspecting opponent. This was awesome especially after the opposing team scored a goal. They are all jumping around together so a correctly aimed check can take out at least two or three of them at a time. Who ever said I was a good sport?
I do have a complaint with the camera angles. You have 5 different angles to choose from, one being a roving camera that follows the action. I never really found one that I liked. Other games offer views that range from directly on the ice to as far back as the top of the arena. All of the views that were offered were too far back. The only time they ever zoomed up close enough to the players was after a goal is scored. As mentioned above, this is when you can get in some good cheap shots and when the camera is zoomed in, you can really see the violent impact of your hit. It would have been cool to get close like that during actual gameplay when you really lay down the hits.
This game was also lacking little details. Most noticeably was when you went to the penalty box. You guy would skate up to the wall and just disappear. I think it adds to the realism to see him actually sitting in the box. The same is true with line changes and such. The players just sort of vanish.
The game did have a really weird thing happen, and it happened more than once. The computer opponent would get the puck and just sort of sit there and shake. He would not move or pass the ball. You had to have someone knock it free and then the player would go on his way like it never happened. The weird thing was that it happened on different places on the ice. For example, once, the player was behind the goal along the back wall. Another time, he was in front of the goalie trying to clear the puck. Weird.
Graphics
I was a bit disappointed with the graphics. Actually, I think the graphics were good, but you just did not have a view that let you see them very well. Since the views were all so far back, the players looked very undetailed and generic. When the camera did zoom up after the goals, the players looked pretty good. The players did have numbers on their jerseys but they were not clear enough to read and forget about even reading names. These things are all pretty standard in other games.
Bottom Line
The more I played this game, the more it grew on me. It is still not my favorite hockey game by any means, but it is not bad. The lack of camera views really bothered me, and the gameplay was also a little slow for my tastes. But the vicious checking made up for the slow play. I suggest you hit your local rental store and check it out before you buy.