Princess and Conquest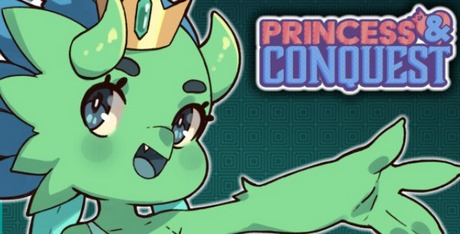 Click the "Install Game" button to initiate the file download and get compact download launcher. Locate the executable file in your local folder and begin the launcher to install your desired game.
Journey the land as an anonymous knight and turn the tides of conflict as you choose to ally with different princesses in Princess & Conquest. Also, did we mention this is a hentai game? Because it absolutely is, and the lewd content might be a bit more shocking than some players might be expecting, mainly due to the cutesy character designs.
Princess & Conquest follows in the steps of some of the most successful h-games out there, branching from its status as merely a naughty game and becoming so much more in the process. It isn't without fail, though, namely in the controls department. However, due to the sheer amount of content and genuinely charming art direction, it's hard to not give this one a pass.
Political Frictions
Following the disappearance of a powerful dragon, the kingdom lies in chaos. It's up to you, as a brave knight, to return the land to its former glory – or plunge it further into madness. Choices you make impact the state of the kingdom, and to guarantee a successful mission, you'll have to enlist the help of several princesses across the land.
Of course, being an h-game, "enlisting" usually means having sexual intercourse with them. But before you get to that, you'll need to earn their trust via some intricate RPG questing. Unlike some other adult visual novels that seem desperate to get to the next h-scene (Summertime Saga comes to mind,) Princess & Conquest's sex scenes feel more like another part of the game, rather than a reward for bearing with it for so long.
Breeding and Lineage
Veterans of Crusader Kings II might be familiar with the concept of lineages, and how important they are to keeping a kingdom. While they might not be as robust as what we've come to expect from grand strategy games, your lineage is a vital part of Princess & Conquest.
As you befriend more princesses, you'll get to have children with them. These children inherit some of their mother's traits, and also will join you in your quest to save the land. This isn't the only way to enlist companions, however, as the game can be pretty creative when it comes to that.
We can't stress enough just how much of an actual RPG experience this game is. While the obvious RPG Maker limitations can be seen in some places (like the overworld graphics,) Princess & Conquest still manages to have its fair share of dungeons, towns, and more importantly, loads of NPCs.
Control Issues
Perhaps the only negative aspect of the whole experience has to do with the game's controls. We've grown accustomed to the WASD control scheme, and even if that's nowhere to be seen here, the solution the developers have come up with is less than ideal.
The arrow keys awkwardly control your character, and to remap some of the game's keys you'll have to press the F1 key, rather than using a dedicated settings menu. This might sound like a chore, and to a point, it is, but that's just in the overworld movement.
Other than that, there's hardly anything that substantially affects the overall gameplay. Even better is the fact that the developers seem to be actively fixing stuff and adding new content with each update.
9
Princess & Conquest is as good as hentai games go. The awkward controls and divisive art style might put off some players, but there's no denying that this is one of the best h-games available.
Pros
Tons of unique illustrations
Rich RPG world
Great dialogue
Loads of customization options
Cons
Awkward controls
Art style might not be to everyone's liking
Download Princess and Conquest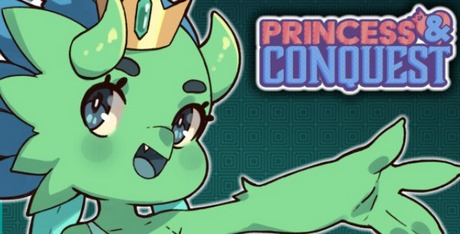 System requirements:
PC compatible
Operating systems: Windows 10/Windows 8/Windows 7/2000/Vista/WinXP
Similar Games
Viewing games 1 to 8