Lewd City Girls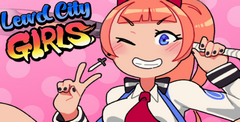 Download Lewd City Girls and beat the pants off the enemies. This is a crazy lewd parody game that is like an old school beat 'em up. Only as well as beatdowns, this game has all kinds of awesome sexual content going on, it does not have lewd in the title for nothing!
a game by
HotPink Games Circle
Platform:
PC
Editor Rating:

8.2

/

10

, based on

3

reviews,

2

reviews are shown
User Rating:

7.0

/

10

-

22

votes
Rate this game:
See also:
Eroge Games, Anime Games, Manga Games, Lewd Games, Hentai Games, Adult Parody Games, Pixel Porn Games, Hentai Platformers, Games Like 18Titans, Adult Beat 'em Up Games
I have to say Lewd City Girls is one of those rare occurrences where I wish that I could tell you a game was not completed! The reason I say that is because I absolutely love what they have done here. This is a fantastic XXX beat-em-up game and one that I had a whole heap of fun playing. It was so much fun that I was so kind of mad when I beat the game in like ten minutes. Yes, there are costumes to unlock, but I so wish that they fleshed this out more as what is here is great.
Kyoko Is On A Promise
There is not much in the way of story in Lewd City Girls. We play as a cool chick called Kyoko and she is about to go and see her boyfriend. Sounds like the perfect date night right? Well, turns out that all the guys in this neighborhood do not want that to happen and are looking to put a stop to Kyoko meeting up with her boyfriend! It is very bare bones as far as the story goes, but to be honest, I think that is fitting with the way many of these games were back in the day. I was hopeful that they would flesh it out or even a sequel, but nothing has come of that just yet, unfortunately.
Looking To The Classics!
The gameplay of Lewd City Girls is pretty damn fun. I would put Teenage Mutant Ninja Turtles IV: Turtles in Time and Streets of Rage 2 in my top 20 video games of all time, Turtles would actually make the top five! I love a good beat-em-up and that is what we have here, clearly more of a parody of River City Girls than anything else as at the time this first got its release, River City Girls had just been recently released, if I am remembering things right. Anyway, the developer clearly had a love for the beat-em-ups of the 80s and 90s and that is cool.
Three Hits To The Wind!
Now, I want to dive a bit deeper into the gameplay of Lewd City Girls, but that is hard to do as this is a very shallow beat-em-up. Hey, I am not saying it is bad, but you pretty much see all that it has to offer after the first couple of minutes. Kyoko controls fine and she is nice and responsive. There is just one three hit combo that you will be doing over and over again against enemies who will fall and drop condoms…yes condoms and then you will fight some more on your way to the end of the level. It never outstays its welcome, but it does feel more like a demo than a full game.
Beating Their Meat
How can you not love the awesome pixel art that Lewd City Girls has to offer? The game is not exactly what you would call sexy, but it still looks fantastic. You can buy new clothes for Kyoko which is fun (and what extends the gameplay) with the condoms you collect. The lewd content in the game comes when you fill up your special meter as you can finish the enemies off with a sex movie, the 69 is my personal favorite! It is pretty fun and kind of messed up that she is doing this while she is on her way to meet her boyfriend!
8
I know that the score I give this may seem high, but I had a lot of fun with this and I have fired it up and played through it numerous times since it was released a few years back and I always have a great time, but I also always wish that this was longer or got some kind of fleshed out sequel. What is here is great, you will just wish that there was more of it.
Pros:
It is a fun lewd throwback to retro beat-em-ups
The game has a funky retro style to the visuals
I found the gameplay to be a lot of fun
You can extend the game by trying to unlock all of the outfits
Cons:
You can beat the game in ten minutes or so
It sucks the developer never made more of this as I would have loved to have seen it
Download Lewd City Girls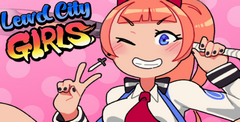 System requirements:
PC compatible
Operating systems: Windows 10/Windows 8/Windows 7/2000/Vista/WinXP
Game Reviews
Oh, my goodness did I have a riot of a time playing through Lewd City Girls. Clearly, this is a XXX parody on the awesome River City Girls that was released recently (well recently as I write this). I have to state this is a game for adults only and you certainly do not want to be caught playing this at work.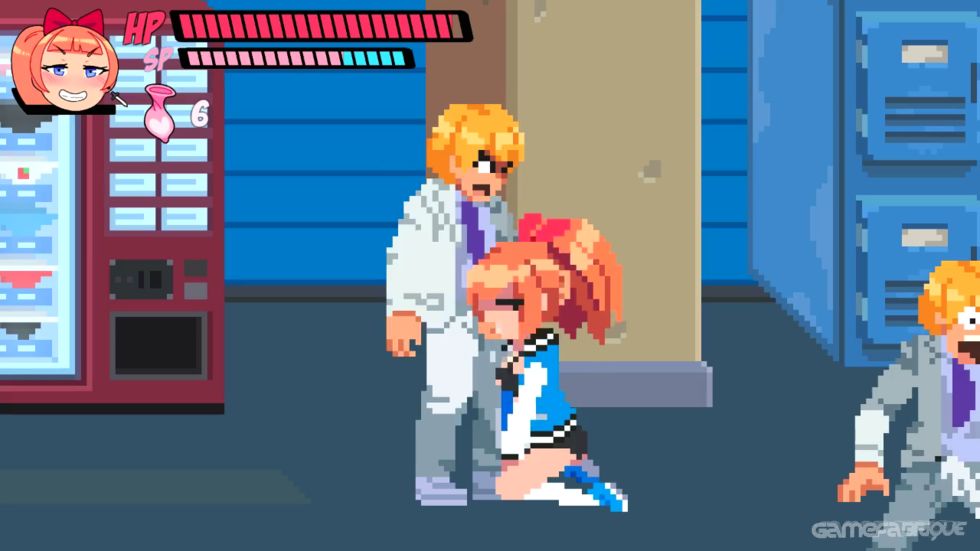 Do You Wanna Be My Boyfriend?
The premise and story of Lewd City Girls are rather basic. You play the role of Kyoko and she is super looking forward to going to see her boyfriend. Unfortunately, all these other dumb boys keep getting in her way and she needs to beat them up and then beat them off…. I am dead serious with that by the way. They have gone for a retro; I would say 16-bit kind of art style and it looks great. It is not just the graphics, but the animation as well that pop. Even the soundtrack has an old school charm to it.
Streets Of Lewd
A huge part of what has drawn me to this game is the gameplay. I grew up I the 80s and 90s so I have a real love for the scrolling beat 'em up games such as Final Fight, Ninja Turtles and Streets of Rage. What we have with this game is something that plays like a simplified version of one of those games. You move around the screen, putting a beating on the guys. The gameplay is very simplified and you only have one basic three-hit combo that you can do, but as you are doing it, you are filling up your SP bar. Once this is filled, you can finish an opponent off with one of three sex moves!
Funny Over Sexy
It is worth noting that Lewd City Girls is trying to be funnier and humorous than sexy. I think it does succeed in this regard. When you defeat an enemy, for example, they drop condoms which is hilarious. You can then use these to buy new sexy outfits for Kyoko. Not that she keeps her clothes on as the better you do the less clothing she will wear.
The game is short, like really short! You pretty much just have the one section you can play over and over again. In all fairness, the gameplay on offer here is quite shallow so I think any more and it would probably not be as fun.
If you like classic beat em ups like Streets of Rage, River City Girls and so on then you are in for a good time with this. Lewd City Girls is a great example of how to do a parody right! The game has lots of sexy moments, but it is the way it is funny that really made me take notice and have a great time. Yes, it is short, but it is great for a quick and fun gameplay session.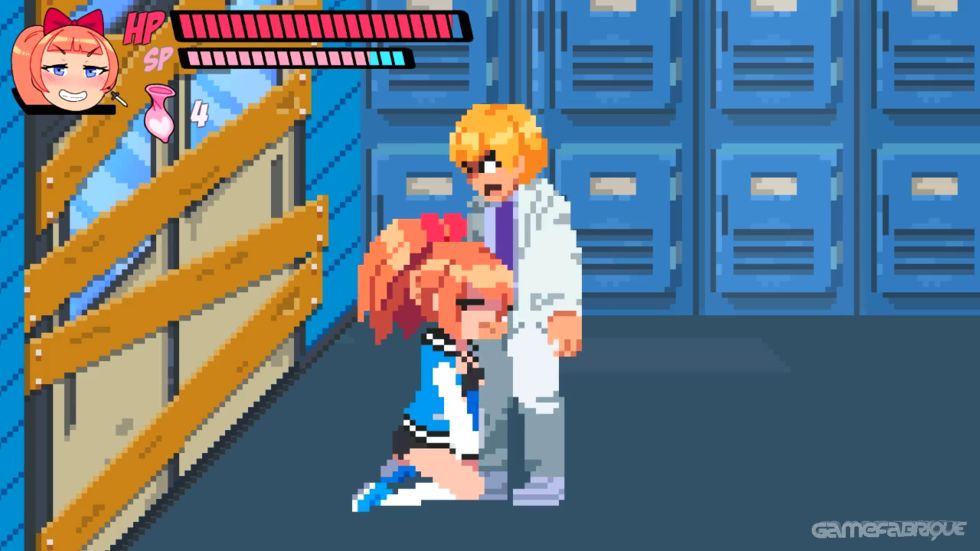 Final Score: 8.5/10
Pros:
I love the retro style
The gameplay while shallow is still fun
It is very easy to get into
The hardcore sex finishing moves are funny
You can unlock different outfits
Cons:
The game is very short
It can be a grind to get some of the outfits
See Also
Viewing games 1 to 6