NARUTO SHIPPUDEN: Ultimate Ninja Storm Trilogy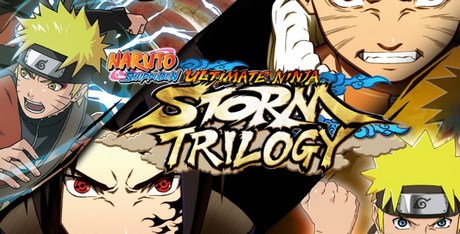 Based on the popular anime of the same name, NARUTO SHIPPUDEN: Ultimate Ninja Storm Trilogy puts the power in your fingers as you battle against fierce opponents in this stylish fighting compilation pack. This bundle contains the first three games in the series, guiding the player through hundreds of battles as they experience Naruto's early adventures. With a roster full of unique characters, each with flashy special moves and explosive combos, NARUTO SHIPPUDEN: Ultimate Ninja Storm Trilogy offers variety and action. While fans of the anime and manga will definitely get a kick out of this trilogy pack, even complete newbies will be sucked into the fun combat and interesting story. When it comes to anime fighting games, NARUTO SHIPPUDEN: Ultimate Ninja Storm Trilogy offers more than enough content to enjoy.
Main Game Features
Experience three parts of Naruto's story in one package
Over 100 playable characters
Intense anime-inspired fighting
Story
There are three distinct games included in NARUTO SHIPPUDEN: Ultimate Ninja Storm Trilogy, each with a standalone story mode that focuses on the adventures of a young ninja named Naruto who dreams of becoming a powerful leader for his village. In the first game, Naruto: Ultimate Ninja Storm, you experience the beginning of Naruto's tale as you explore the beautiful village of Konoha, fighting against adversaries along the way. While the cutscenes are sparse and the lack of context might confuse newcomers, it's a great way to introduce the world and characters.
In the sequel, Naruto Shippuden: Ultimate Ninja Storm 2, Naruto returns to the village after years of training and must repel the evil crime syndicate known as the Akatsuki. With added cinematic value and more focus on the plot, the second game amps up the storytelling in every regard. The third game in the trilogy, Naruto Shippuden: Ultimate Ninja Storm 3, is set during a time of war as the leaders of the ninja village engage in battle with evil Madara Uchiha and her army. The game includes tons of awesome cutscenes and does a great job recreating the story of the anime.
Gameplay
If you like crazy fights with tons of powers and ninja abilities, NARUTO SHIPPUDEN: Ultimate Ninja Storm Trilogy has what you're looking for. Similar to other 3D fighting games like Dragon Ball Z: Budokai, you are free to move your character around the battlefield, dodging to the side or evading into the air. Each game includes a story mode and competitive multiplayer, as well as extra modes unique to certain sequels. The first game features a small open world to explore, while the second game adds more RPG elements and removes free-roaming. The third game combines the best elements of the first two, with a good mix of fighting and exploring.
Combat is quick and chaotic as characters throw out special moves, use their mystical ninja powers, and pull off combos. Each game has at least 40 playable fighters, although some feel similar in terms of moves. There are also support characters who can be called in for an assist during a fight. These characters can be modified to prioritize defense or offense, complimenting your signature fight style. Fighters can further power themselves up by using Awakening Mode, which provides both healing and extra strength. Overall, fighting in NARUTO SHIPPUDEN: Ultimate Ninja Storm Trilogy is very fun and a great representation of the action from the anime.
Conclusion
Fans of the Naruto anime and manga will have a blast with NARUTO SHIPPUDEN: Ultimate Ninja Storm Trilogy, as it offers a fun way to experience one of the most popular tales in the medium. With its ultra-fast fights, big roster of playable characters, and long story modes, there's a lot of excitement to be had.
9
Each game in the trilogy is worth your time and super fun, so we recommend trying it out right now!
Pros
Excellent roster of fighters
Each game has some fun tweaks
Lots of content in one place
Cons
Fighting mechanics can be overwhelming
Lots of repeated characters in sequels
No free roam in the second game
Download NARUTO SHIPPUDEN: Ultimate Ninja Storm Trilogy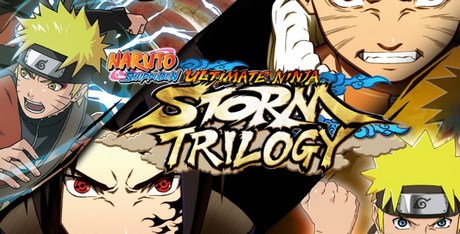 System requirements:
PC compatible
Operating systems: Windows 10/Windows 8/Windows 7/2000/Vista/WinXP
Similar Games
Viewing games 1 to 7