Marvel Nemesis: Rise of the Imperfects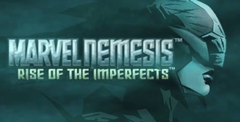 Beloved Marvel superheroes like Wolverine and Iron Man duke it out with a bunch of no-name mutants (now starring in their own original comic book series) co-designed with EA. It's the dream matchup no one ever wanted.
Nemesis certainly looks sharp, with an inventive visual style that uses harsh lighting to make spandex-clad fighters seem serious. Fights move briskly, with free movement enhanced by super mobility moves mapped to the left trigger button: Spider-Man zips around on webs while newcomer Johnny Ohm zaps himself skyward with electricity.
But being pretty and fast only gets you so far in the fighting arena: An excess of exploding barrels and a lack of defensive options turned many a mighty brawl into a game of hyperkinetic mutant dodgeball. The game was enjoyable but didn't yet offer much in the way of technique. It's got the makings of a solid action experience, but Nemesis still needs a lot of work to be considered a serious fighting game.
Download Marvel Nemesis: Rise of the Imperfects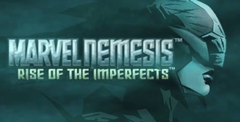 System requirements:
PC compatible
Operating systems: Windows 10/Windows 8/Windows 7/2000/Vista/WinXP