Marvel vs Capcom 2: New Age of Heroes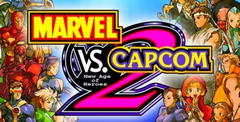 Download Marvel vs Capcom 2 - New Age of Heroes and witness the ultimate clash of titans! Choose from an epic roster of characters, battle in dynamic environments, and prove you're the greatest champion. Let the battle commence – play now!
Go head-to-head with some of the best characters from gaming and comics in this insane crossover fighting title! Marvel vs Capcom 2 – New Age of Heroes combines iconic superheroes and a wide range of video game villains and protagonists to create one of the best fighting games of all time. There are several modes to try, a huge roster of characters to fight with, and some of the craziest combos you'll ever see. If you haven't played Marvel vs Capcom 2 – New Age of Heroes yet, you're missing out on fighting perfection!
Main Game Features
Huge roster of 56 fighters
Play as Marvel and Capcom characters
Unlock new backgrounds and costumes
Characters and Gameplay
There are many different aspects that define a good fighting game, but the roster of characters is usually the biggest draw. Marvel vs Capcom 2 – New Age of Heroes is packed with over 50 different fighters, drawn from both the world of Marvel comics and Capcom video games. In each round, you pick three fighters to have on your team, letting you create fantasy teams like Spider-Man, Wolverine, and Jill Valentine from Resident Evil. Tons of other characters from Capcom games are available too, including Chun-Li and Ryu from Street Fighter II, Mega Man and Tron Bonne from Mega Man, and more.
The fighting in Marvel vs Capcom 2 – New Age of Heroes is chaotic and fast, with characters flying around the screen and pulling off incredible special moves. Although only two fighters battle at a time, you can swap between your team of three characters at will, throwing new combatants into the ring whenever you want. Juggling your opponent is key, but you can get massive hit-combos by performing Hyper moves, which normally destroy an opponent even if they have a decent bit of health left.
Modes of Play
Marvel vs Capcom 2 – New Age of Heroes is a good fighting game whether you're playing by yourself or with a group of friends. There are single-player and multiplayer modes to choose from, so you'll always be able to battle regardless of how many players there are. For solo play, you can challenge seven opponents in Arcade mode, fight for points in Score Attack, and hone your skill in Training Mode. Versus mode is the main draw for multiplayer sessions, where you can fight against another player locally on the same machine.
There isn't a true story mode like the one you'd find in Mortal Kombat X, but the Secret Factor menu is a good way to extend your time with the game. Here, you can unlock new gameplay elements by spending points you earn during fights. For just a few points, you can unlock new stage backgrounds, costume colors, and more. Bonus characters can also be purchased, adding to the already huge roster. The Secret Factor menu is an awesome way to feel rewarded for beating Arcade mode and playing Versus with friends, adding even more fun to the experience.
Conclusion
There are some really great fighting games in the genre, but Marvel vs Capcom 2 – New Age of Heroes is better than most others. The graphics are incredible and fit well with the comic characters, the fighting and combos feel awesome, and there is a lot of unlockable stuff to earn.
9
You'll always find a reason to come back to Marvel vs Capcom 2 – New Age of Heroes, as it keeps getting better the more you play.
Pros
Amazing roster of fighters
Super high combos feel good
Great sprites and graphics
Cons
Overpowered teams
Steep learning curve
No story mode
Download Marvel vs Capcom 2: New Age of Heroes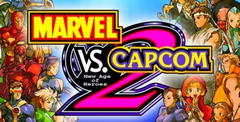 System requirements:
PC compatible
Operating systems: Windows 10/Windows 8/Windows 7/2000/Vista/WinXP
See Also
Viewing games 1 to 9