Viewing games 1 to 11 (of 11 games)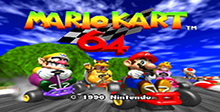 Three... Two... One... GO! The signal light changes and you drop the pedal to the metal. Take on up to three friends in the split-screen VS games, or race solo in the Mario GP. Tell your friends to bring it on in the highly competitive Battle mode...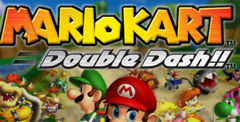 In the game you drive one of 21 stock go-carts as one of the colorful characters from a plethora of Nintendo classic games as you race and bash your way around colorful and fanciful tracks.