Viewing games 1 to 4 (of 4 games)


See also:
Double Dragon 5

Double Dragon V: The Shadow Falls! Featuring 12 big lightning-fast characters! Four to six special moves for each...
Are you tough enough for the ultimate fighting challenge? Only the toughest and meanest will survive the King of Fighters Tournament. Battle through South Town as day turns to night. Use your street-fighting skills to beat your opponents. These fighters are tough - some can change shape, and even toss tornadoes or bolts of flame at you. And one can even magically change shape to increase the challenge. Strike hard until all have been defeated. For only through deadly combat can you be crowned the King of Fighters!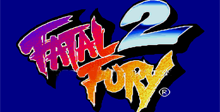 The three lone wolves return to clash with new opponents in the "Sultan of Slugs" Battle Royale. After a year in training, forging bodies of steel, Andy, Joe, and Terry take on the world. Fatal Fury 2! Special attacks explode with more action. 3D b..
Discussion

1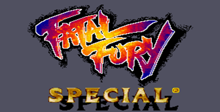 Fatal Fury is a 2D fighter and is the second game in a series of one-on-one fighting games.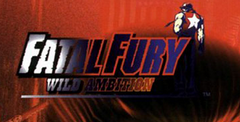 Notable for being the first Hyper Neo-Geo64 home conversion thus far, Fatal Fury: Wild Ambition brings the FF crew into the world of 3D for the first time