Injustice: Gods Among Us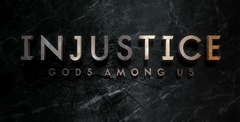 Download Injustice Gods Among Us and battle as your favorite DC heroes and villains in an epic fighting game! Experience an original story, master unique moves, and save the world or conquer it. Choose your side and play now!
Originally released on Xbox 360, PlayStation 3, and Wii U in 2013, with an Ultimate Edition later coming to PlayStation 4, PlayStation Vita, and Windows, Injustice: Gods Among Us brought the DC Universe into the fighting game realm courtesy of NetherRealm Studios, a developer well-known for its gritty, deliberate fighting games. Featuring beloved DC heroes and villains, a robust story mode, and a tried and true fighting game engine, Injustice seems, for all the world, to be the ultimate DC tie-in game. But how does it hold up to its lofty pedigree?
Powers Befitting a Hero
Prior to each match, Players choose one of about thirty playable characters pulled from the DC Universe, such as Batman, the Joker, and The Flash. Players must then use a variety of light, medium, and heavy attacks, along with that character's special trait, to deplete their opponent's health bars. The last hero or villain standing is the winner.
Players familiar with Mortal Kombat will find themselves right at home, as Injustice borrows a lot from that series' aesthetic and mechanics. The biggest differences come down to Injustice's brand new defensive mechanics. Players can now block by simply holding back or crouching, and break free from combos using the Clash system, where both players get a chance to push an advantage by spending a part of their super meters. The new mechanics give fights in Injustice a much more cinematic feel, adding to the game's gritty atmosphere.
Powers Too Great for One Man
While how much a player enjoys Injustice's gameplay mostly comes down to their fighting game preferences, all players should appreciate Injustice's commitment to meaningful single-player content. The game features an extensive story mode, telling the tale of how an alternate universe Superman was turned into a psychotic dictator. Not only does it feature over an hour's worth of voice acting and cinematic scenes, but it blends both fights and mini-games into these sequences, turning Injustice's story mode into a playable movie.
That's not all the single-player content it has to offer either. "Battles" is Injustice's take on the typical arcade mode, challenging players to overcome a series of consecutive fights. Unlike most arcade modes, however, Battles offers twenty different variations, allowing players to challenge themselves with various difficulty and character modifiers. There's also the "S.T.A.R. Labs," a mode that features ten missions per character, each with unique challenges to complete. All together, these modes make Injustice's single-player experience surprisingly robust.
Final Verdict
With an absolute wealth of single-player content, along with standard multiplayer features, Injustice: Gods Among Us offers more than enough content to make for a rich fighting game experience. How much players will enjoy the game really comes down to personal fighting game preference.
8.5
However, the game is a must play for fans of both DC and Mortal Kombat.
Pros:
Expertly crafted fighting game mechanics
A diverse roster, spanning the whole DC Universe
One of the most robust fighting game story modes ever Tons of single player content
Cons:
Some repetitive mini-games in story mode
Some iconic DC characters are missing from the roster
Download Injustice: Gods Among Us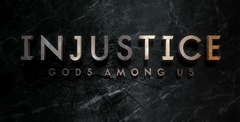 System requirements:
PC compatible
Operating systems: Windows 10/Windows 8/Windows 7/2000/Vista/WinXP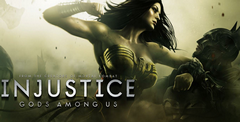 System requirements:
PC compatible
Operating systems: Windows 10/Windows 8/Windows 7/2000/Vista/WinXP
Playstation 3 Screenshots
See Also
Viewing games 1 to 8