Once in a Lifetime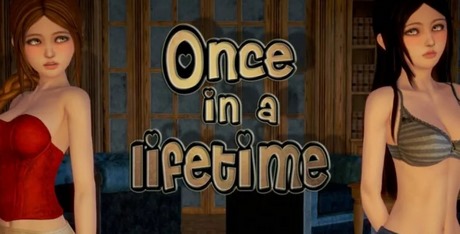 Download Once in a Lifetime if you are a lover of XXX lewd visual novel games. When it comes to mature visual novels, not many will make you laugh as much as this one. Plus, it has some of the sexiest and most raunchy lewd scenes you will ever see.
I can hand on heart say that Once in a Lifetime is one of the best lewd visual novel games I have played in the last year or so. This is a game that just ticks all of the boxes for what makes a great lewd game. It has a fun and fantastic story, great characters, choices that feel like they matter, and some great XXX content as well. If you are a fellow lewd game enthusiast, I cannot recommend you checking this game out highly enough!
Saving The World!
The story being told in Once in a Lifetime is freaking nuts and I love it. The story is clearly written for laughs and as someone who loves to drop in pop culture references, I got a real kick when that would happen here in the game. We play as a young guy who at first seems like a normal guy just trying to get girls to like him. However, add in a mysterious cult, the potential end of the world, a creepy mansion, globe trotting, and more and you have a sexy adventure that will keep you invested the whole time through.
Truth And Consequences
At its heart, Once in a Lifetime is a standard visual novel game. You will have to make choices as you play the game and this is going to be what shapes things as the story moves forward. It is not always clear what the right choice is so you do have to pay attention to the story and try to figure out what the right thing to do or say in that specific situation is. There is also a weird, points/affection system, but to be honest with you I felt that it never really had any major impact on the gameplay as long as you were on the right story path.
Saving The World And Getting Lucky
While this is a game that has a fantastic reputation online. One of the "complaints" that I would often read would be in terms of the game's visuals. I have to be honest; I do not get that at all. Are there better looking lewd games than this? Yes, there are, however, I still think that this is a good looking game with some fantastic looking character renders. I could not even pick a favorite as Rebecca and Lauren both were very appealing to me. The lewd content does have some animation and there is a button on the screen that lets you change the view of the "action" which I thought was a nice touch.
9.5
I had a great time with Once in a Lifetime and the fact that there is very little negativity about this game floating around online tells you it is good. After about the ten minute mark, I knew that this was going to be a game that I would have a lot of fun with. I ended up playing through it all in just a couple of sittings and I am thinking of jumping back in and playing through it again. It is just a very well made and fun lewd visual novel that you simply have to play.
Pros:
The story is crazy, but in a very good way
The writing here is great
I liked the designs of the majority of the characters in the game
The lewd content here is great
Cons:
The focus on humor in the story might not suit everyone's taste
The points/affection system seemed kind of pointless to me
Download Once in a Lifetime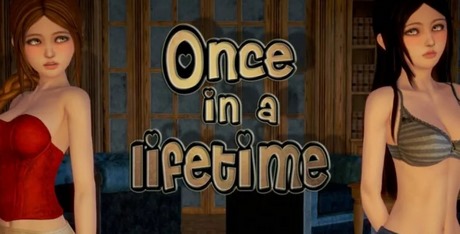 System requirements:
PC compatible
Operating systems: Windows 10/Windows 8/Windows 7/2000/Vista/WinXP
Similar Games
Viewing games 1 to 8