Viewing games 1 to 5 (of 5 games)


See also:
Demon's Crest

Published and released by Capcom in 1994, this adventure game is part of the Gargoyle's Quest sub-series of the...

Super Ghouls 'n Ghosts

The game is set four years after Arthur rescued Princess Guinevere (Prin Prin) from the demon Loki (Lucifer). They...
The Addams Family is a platform game based on the characters and settings from the movie.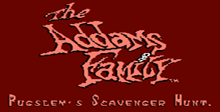 With Gomez, Wednesday, and the rest of his weird family kidnapped and hidden away, Pugs has got the spooky Addams mansion to himself, and it's some mansion!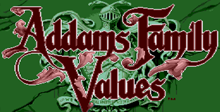 It's a hybrid Action RPG. Tons of wacky weapons, 42 levels. Interact with your favorite characters from the movie. Face evil enemies that will scare the pants off you.
Discussion

4