Tales Of Androgyny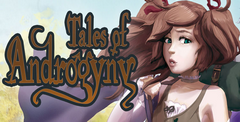 Click the "Install Game" button to initiate the file download and get compact download launcher. Locate the executable file in your local folder and begin the launcher to install your desired game.
Tales Of Androgyny is brought to us by Majalis and if you follow lewd games, you probably have a good idea of what that means for this game. This is a fun rouge-like style game that is challenging, but it is also a great deal of fun. I get that the subject matter is not going to be to everyone's tastes, but if you like big boobs, big butts, and big packages as well as monster girls then this is a game you will enjoy.
Just A Femiguy Living In A Brutal World
This is a game that is procedurally generated, but there is still a base story that is going on here. In Tales Of Androgyny, we play as a young hero who is actually called Hiro and he is on quite the adventure. He is more than willing to stand up for himself in this fantasy land and he relishes going on quests, but there is just one problem.
You see, Hiro is a bit of a cutie pie and very feminine looking and as a result, all of the creatures of this land want to use him for their own sexual pleasure. Will Hiro be able to resist? Or will he embrace his inner slut and just go with the flow and let anyone use him for pleasure? The writing is very well done and quite witty and some of the dialogue sections of the game go on for a while, but they never get boring.
I Like Big Butts And I Cannot Lie!
One of the things that Majalis do better than anyone is making sexy characters with huge butts. The characters in this game are thick with nice big boobs and big round asses and also nice big logs between their legs! That is what I think will either make or break Tales Of Androgyny for most people. If that kind of thing turns you off, this will not win you over.
The artwork here is just incredible. The lewd scenes, the gameplay sections, the battles, and so on. Everything in this game has such a high level of polish that it is hard to believe that the game was made by a team of just two people.
Hiro, Wherefore Art Thou Hiro?
The gameplay is a bit of a mixed bag. In taking care of Hiro, Tales Of Androgyny throws a lot of things your way for you to pay attention to. You need to make sure he is well looked after in the form of his health, hunger, and various stats that you can improve as you progress. You will learn spells, get new items and there is also a class system at play here too. There is quite a lot going on and the game does not always do the best job of explaining what you have to do and how you are required to do it. There is a very interesting battle system at play here and there is a lot of animation in battles which I liked.
You have various attacks that you can do, but you also have to try and develop a strategy. These creatures want your body and they are not always willing to wait until the end of a fight to get it, if you take a knee to take a breath and recover, they might see this as an invitation!
8.5
I had a fun time with Tales Of Androgyny and while I can see that the style of the game may put some people off. I feel that this is a very ambitious lewd game and a game that is just mind-blowing in the regard that it was made by just two people. If you can get on board with about 90 percent of the cast having a penis, I have no doubt you will have fun here.
Pros:
This game has amazing artwork
I liked the humor that the story had
Plenty of things to keep an eye on
There is a lot of strategy to the battles
It is the kind of game that if you get into, you will want to see through until the very end
Cons:
The femiboy thing is not everyone's cup of tea
It can be hard to figure out some of the gameplay mechanics
Download Tales Of Androgyny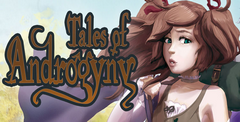 System requirements:
PC compatible
Operating systems: Windows 10/Windows 8/Windows 7/2000/Vista/WinXP
Similar Games
Viewing games 1 to 8