Parental Love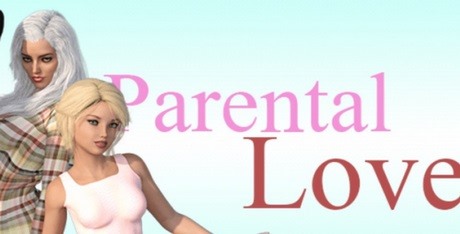 Click the "Install Game" button to initiate the file download and get compact download launcher. Locate the executable file in your local folder and begin the launcher to install your desired game.
Before I started playing Parental Love I think that I read the description of the game about a million times trying to get my head around it. We all have played lewd games that have strange stories, but this one is truly quite brutal with its premise and as a result, I found this to be a game that took a while for me to actually sit down and play. Also, there is an incest patch that you can get for this which I did not bother with, but it is up to you if you want it or not.
Cocaines A Hell Of A Drug!
The story was quite strange. The main character had a wife called Emily and two daughters, he appeared as if he had it all, but he also had a cocaine addiction. This ruined his life and he was not able to be the husband or father that he should be and as a result, Emily decided that it was best if they got a divorce.
Fast forward many years later and you are chatting to Emily and you decide to try dating her again now that you are clean to see if you can rekindle that spark. Of course, as this is a visual novel, you do not just get to pursue Emily, there are other girls that are here for your attention too.
Doing The Right Thing
Parental Love offers you five routes to play through. While Emily may seem like the right choice, she was your wife and the mother of your children Afterall. You do also have other girls in your life too. Ellie was probably my favorite of all the girls, but there is also Jenna, Sofi, and the way to underage Ada as well. Stay away from Ada is the advice I can give you guys.
As this is a visual novel game, the main gameplay of what you have to do is talk to people and then respond correctly. This is pretty straightforward stuff for a visual novel, but where this game succeeds is by having your choices actually feel like they matter which at the end of the day is all you can ask for from a game like this. The UI is also surprisingly clean and easy to navigate as well which is something I appreciated.
Easy Tiger!
When you look at Parental Love, you can tell right away that this is a Ren'Py game as it has that realistic look to it. As I write this the game is a few years old and it still has a great look to it. Some of the ladies look great, especially Ellie who is super-hot in my opinion! The different locations have that realistic look to them and I have no complaints.
One area where the game is greatly lacking is the sound, there is none! Playing a game like this and having it be pretty much silent can be rather off-putting, I actually noticed the quietness of this game and it did take me out of some situations.
8
I think that Parental Love is a decent enough lewd visual novel. It has a rather "realistic" kind of premise that may make it hard for some of you guys to get into, I know that was the case for me and I almost passed this game by. It looks good, has some interesting characters to interact with and in all, it does what it does very well.
Pros:
I liked a few of the characters
It looks great
Your choices that you make do feel like they make a difference to things
The UI is clean and easy to figure out
The game has some good writing
Cons:
The premise of the story is pretty dark
I do not like how young Ada looks at all!
Download Parental Love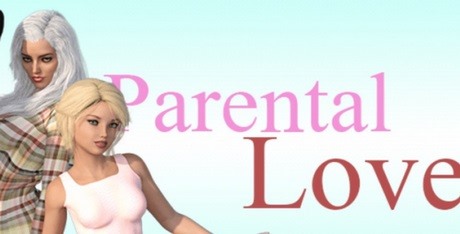 System requirements:
PC compatible
Operating systems: Windows 10/Windows 8/Windows 7/2000/Vista/WinXP
Similar Games
Viewing games 1 to 7