Taffy Tales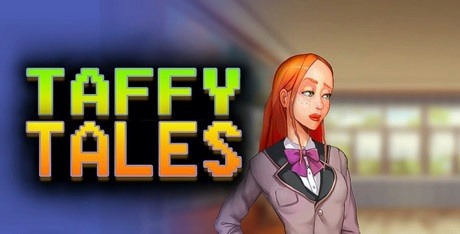 Click the "Install Game" button to initiate the free file download and get compact download launcher. Locate the executable file in your local folder and begin the launcher to install your desired game.
One of the strangest things that I have come across with Taffy Tales here is its name. While it appears that Taffy Tales is the official name, Family Tales is something that appears to be referred to as well. It is kind of strange, not really a big deal, but something to think about. If you are wondering what exactly this game has in store for you, well this is a very hardcore adult game with some pretty on the nose incest going on!
Split Decisions
The story of the game is kind of all over the place and I am not sure what to think about it in all honesty. The main character is what you would call "a regular guy" well regular in the sense that he has a dark side thanks to a split personality! Add to this the town he lives in is full of people who have their own dark sides and you come across some rather interesting characters.
Lots Of People To See And…. Do!
The characters are one of the most interesting aspects of Taffy Tales to me. You come across many different characters in the game and each one has their own story arc for you to play through. There is actually a lot for you to do if you want to 100 percent the game. As I write this there are 7 storylines for you to play through. There is a good mix of female and male characters for you to interact with.
So Much To See And Do
Look, we all know that banging as many people as you can in the most graphic way possible. You have many choices to make when dealing with characters and while there are main plot points to follow, you also have side quests to do as well so the game has a lot to keep you busy. There are also mini-games like puzzles that you can do which do also help keep things fresh. The thing is content has been added and taken away at quite a rapid pace so it is hard to say for sure what content will be in the game by the time you come to play it. It is supported via Patreon and the developer does interact with the community regularly so that is cool.
I think that Taffy Tales is a rather interesting game. I will admit that the whole incest thing has never really done it for me. However, there is so much to do in this game and so many characters to bang that it at least keeps you interesting and moving forward to something new or someone new to do. If you like this kind of thing then take a look at this. It is quite regularly tinkered with so even if you have played it before check it out again as chances are something new will have been added.
Final Score: 8/10
Pros:
I like how many characters there are
The artwork is actually very well done
Plenty of hardcore action for you
The side content is quite good
The developers interact with the community
Cons:
The game does have some technical bugs such as crashing
I am not into the whole incest thing
Download Taffy Tales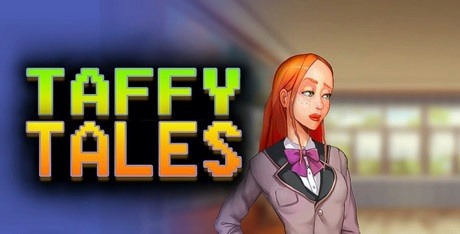 System requirements:
PC compatible
Operating systems: Windows 10/Windows 8/Windows 7/2000/Vista/WinXP
Game Reviews
Taffy Tales is one of those lewd games that has just gotten better and better with each update and over the last weekend, I played through the latest build of the game and thought it was fantastic. I would describe this as a lewd sandbox adventure style of game with a bit of visual novel style sprinkled over the top for good measure. It manages to have a decent story, some amazing art, and a very generous selection of XXX scenes for you to have fun with too.
From The Beta To The Alpha!
I was very surprised at how into the story Taffy Tales was telling I got. This story has us playing as someone who is pretty much just a regular basic guy, a guy that most chicks in this town would not give a second look at. However, we eventually become someone that all the ladies want to bang and pretty much start building up this harem which may play a bigger impact on this town than we could ever have imagined!
More Than Just Sex!
The whole regular guy becoming popular thing has been done to death and while that makes Taffy Tales sound like it is a very predictable and average kind of story, it is way more than that. We have dark sides to the characters in this town (including our character who has a split personality) and there is some kind of crime organization that goes all the way to the top of this town and we somehow end up involved in it! It truly was engaging stuff and I was invested in it way more than I thought I would.
All Shapes And Sizes!
The person who did the art in this game did a truly amazing job! Taffy Tales is a game that I would wager many people will be drawn to based on the art alone. This game looks incredible, the hand drawn style that they have gone for gives the game so much personality! I love the exaggerated looks of the characters and the way that each character has her own look (the dudes as well actually) truly shows how much love the artist who worked on this game had for the project. The XXX content here is awesome too, much of it is animated and it makes it even hotter.
A Little Bit More Direction Please
The gameplay of Taffy Tales is decent, but not great, but I think it could be great with the right amount of work. You see, our MC has two personalities, one that is a beta and the other that is an alpha, this along with the vast amount of characters you interact with can lead to things feeling a bit disjointed. There are some paths that get ignored for a while, I would not have a problem with this, but the way the game progresses is rather linear, so you cannot just try and do one girl's path and then move to the next, it moves in the direction it wants to and this can sometimes make it harder to follow than necessary. I think that they should have made it more "open" and let us progress in any way that we want.
9
I know that the linear gameplay may need some fine tuning, but for the most part, Taffy Tales is a really fun lewd game for you to check out. The art alone makes this something I feel that anyone who is into lewd games needs to give some attention to. The game as I write this is not yet 100 percent complete so I hope that the developer keeps on working on this and does try and open up the gameplay a bit.
Pros:
I liked how the MC had two personalities
There are many attractive ladies in this game
The art is some of the best around!
I think with a bit of work, this could be a 10/10 lewd game
Cons:
I wish that the gameplay progression was not so linear
This game has been worked on for many years as I write this and it still has a ways to go
See Also
Viewing games 1 to 8