A Family Venture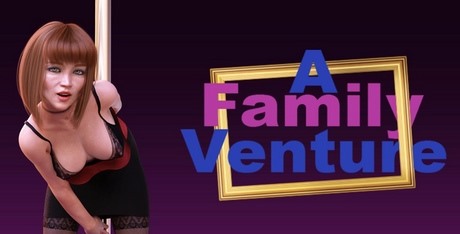 Download A Family Venture and experience a lewd mafia/gangster story. This is a XXX sandbox style game where you have to explore and make many decisions. Some decisions will help you get laid and show off the game's amazing XXX lewd content that it has.
A Family Venture is a Ren'Py lewd game that I thought for sure was going to be perfect for me. The reason that I say that is the game is kind of about the mafia and that is something which I am a huge fan of and thought it would be neat from a story point of view. Well, the game is not horrible by any means, but unless you are willing to spend some serious time grinding, you will probably not stick with this one for very long.
The Man Of The House, Replacing The Man In The Big House!
I thought that the premise of the story in A Family Venture was really cool. Basically, your dad has been sent to prison and now you are the man of the house. What makes this an extra troubling time for you and your family is that your dad borrowed a great deal of money from the mafia and they want you to start paying it back. If you do not your mom and sister will be taken to work in the mafia's brothel until the debt is paid off!
Show Me The Money…. Cheat For The Money I Mean
They say that A Family Venture is a sandbox style of game, but I found it to be pretty linear with you having to do things in a specific order in order to move forward. Each day has different "times" and you will be required to do different things. At the end of the day, the main objective is to earn money to pay back the debt, but this happens so slowly! Actually, the whole game is very slow as there is a corruption aspect to where you get to nail your family members, but you are looking at a ton of grinding here too until you get to see the good stuff.
She's Got Legs
Visually, A Family Venture is not a bad looking game, but a rather odd one. The character models here are a real mixed bag. The thing is they tend to have strange looking faces, but it is the legs that I find weird. There are a couple of female characters in this game that have some of the longest and strangest looking legs that I have ever seen in a lewd game, it really took me out of the moment. The sex scenes are at least animated, but it takes way too long to get to them!
7
I can see why some people love what A Family Venture is offering and I did have some fun with the game. I think that the premise of what they were going for is great. The idea of the dad being jailed and you using your new man of the house powers to try and get what you want is an interesting idea. Add to this the whole owing the mafia money thing and you have a fantastic premise. However, the actual gameplay just did not really do it for me. This is a game you have to try really hard to like and that can be frustrating.
Pros:
I liked how you owed the mafia money
It is neat how you become the man of the house
Some of the character models are good looking
Some people seem to absolutely love this game
Cons:
The grind in this game is far too much for me
This one chick has the most off-putting legs I have ever seen
Download A Family Venture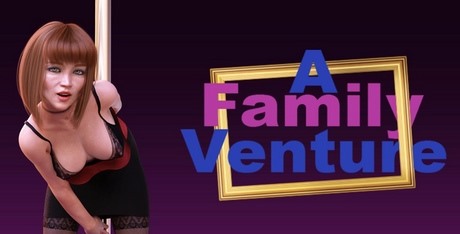 System requirements:
PC compatible
Operating systems: Windows 10/Windows 8/Windows 7/2000/Vista/WinXP
See Also
Viewing games 1 to 8