Tecmo NBA Basketball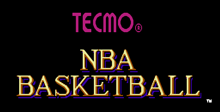 Click the "Install Game" button to initiate the file download and get compact download launcher. Locate the executable file in your local folder and begin the launcher to install your desired game.
Don't even think about benching your NES, because Tecmo is unleashing another awesome sports game. This time they're slam dunking all the action of real NBA players and teams into your 8-bit system. If you like roundball, then you should definitely check out the globe of options and features that Tecmo NBA Basketball places at your fingertips.
The Pre-Game Show
Tecmo NBA Basketball gives you an incredible list of options to choose from even before you begin your game. Use the first menu that pops up to choose Preseason, Season, or All-Star games, as well as to adjust the game speed or the length of a period. In Preseason or All-Star mode, you select one or two players to play in Computer, Manual, or Coach Modes. In Coach Mode, you control the action from the bench, and you can only make substitutions and call plays.
When you select regular Season games, another menu pops up to display a complete NBA schedule. You can choose to play any team at any point in the season. You can also enter a Win/Loss record for any team and create your own seasonal matchups. Realists can use this option to program in the current NBA standings and play with their favorite teams.
Game Time
All the on-court action takes place on a side-scrolling NBA parquet, and the game pays fine graphic detail to the crowd and to the players on the bench. Every so often, a vivid animated cut-scene appears when something really big happens (like a slam dunk or a long cross-court pass). These scenes happen infrequently and don't break up the game play. However, the players on-court only differ in skin and uniform color, so don't expect to recognize Michael Jordan's soaring jumps or Clyde Drexler's graceful glides. A bigger problem is major sprite flicker when there are too many players on-screen, which makes it easy to lose track of who has the ball.
Each player's abilities are based on real statistics. For example, Larry Bird makes a good percentage of his three-point attempts, and a taller player, like Kevin Duckworth, can easily block a shot better than a shorter player, like Isiah Thomas.
ProTip: To consistently make successful shots, study each player's statistics to find your team's best shooters.
The Right Moves
Tecmo NBA Basketball harnesses the complex movements of basketball and translates them into easy-to-use controls. On offense, you can call plays, pass, and shoot without performing complicated maneuvers with your controller.
For your first season, change the game speed to Slow. It'll give you more time for mid-game decision making.
Defense has just as smooth an interface. One drawback to the controls is that the B button is used for both stealing and shooting. So, if you're pounding away at B to steal, you may gain possession of the ball and accidentally put up a shot from deep in your own territory.
To avoid time violations, keep your eye on the shot clock above the basket.
When you're covered by a computer defender, trick the computer into a defensive charging penalty by moving your ball carrier away from the basket in short little steps.
A Steal
Tecmo NBA Basketball's an NES game with more depth than the majority of SNES games. Despite its drawbacks, this game's list of options and features will keep you entertained for months, and perhaps years. Tecmo NBA Basketball is in a league of its own.
Download Tecmo NBA Basketball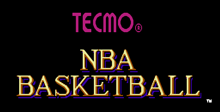 System requirements:
PC compatible
Operating systems: Windows 10/Windows 8/Windows 7/2000/Vista/WinXP
P-200, 32 MB RAM
Game Reviews
In live basketball it's a blast to see your favorite team member make that final slam-dunk to win the game! Now there's an NES game that captures the same b-ball action! Tecmo NBA Basketball is fully endorsed by the NBA Players association. This means all your favorite teams are here, including the players that make them great!
From the opening menu, you can select a pre-season, season or all-star game. From there, you can pick player vs. player, player vs. computer, or any mix of the two. Once you have that, then pick a division and team for each of the players.
As in real basketball, the game play moves very quickly. The players respond with surprising speed and accuracy. From the tip-off all the way to the last shot, Tecmo NBA Basketball is filled with exciting cinema sequences and unequaled realism to round out the action. If you are a fan of intense basketball action, this game won't disappoint!
NES/Famicom/Dendy Screenshots