Uru: Ages Beyond Myst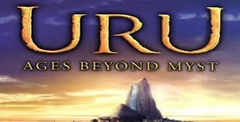 Click the "Install Game" button to initiate the file download and get compact download launcher. Locate the executable file in your local folder and begin the launcher to install your desired game.
The Myst series and its wannabes have definitely become a sub-genre of adventure games in their own right - and with the current flaccid state of the genre as a whole, it's nice to see at least something more cerebral than gun-toting doing well.
Uru: Ages Beyond Myst takes place in the present day, but contains more than a few homages to the previous games. The story revolves around the culture and history of the D'ni, a technologically advanced city hidden beneath the deserts of New Mexico.
Developer Cyan Worlds has always tended to create beautiful-looking 2D environments and alien landscapes that would have benefited further from being in 3D. Real Myst attempted a basic 3D environment back in 2000, which was certainly novel for fans, if not strictly up to the standards of most other 3D games. However, Uru pushes the boundaries even further. Consequently, the sound is also far more impressive than in previous titles, while the graphics often verge on stunning.
Gameplay is still what you would expect from a Myst title: lots of tinkering around with puzzles, but they're not the kind you'd find in an average adventure game no-brainer, as they're satisfyingly challenging. The atmosphere captures you from the off, and the gentle pace of it all immerses you into its beautifully realised world.
Only The Lonely
Uru can be a very lonely experience indeed. There are very few other NPCs, and most of the information you get is written on parchments and diaries. If you're used to more traditional point-and-click adventures, full of interesting and amusing characters, there's little here to keep you coming back for more.
Although it wasn't up and running at the time of writing, the addition of Uru Live should address the single-player game's problem of an almost unpopulated game world, as it aims to let you work with other human players to solve puzzles and explore more new areas.
Undoubtedly, Uru's graphical maturity and the online aspect will attract new players, but the slow pace of it all will no doubt put action junkies off completely. For the fans it's a real gem, but if you're a point-and-click purist, you simply may not get it.
Download Uru: Ages Beyond Myst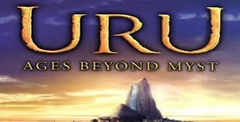 System requirements:
PC compatible
Operating systems: Windows 10/Windows 8/Windows 7/2000/Vista/WinXP
Game Reviews
Not The most obvious choice for budget game of the month, but hey, it's a lean time of year. All the big Christmas releases have come and gone, leaving us just a few scant morsels for January. I'm not trying to suggest that Uru should be your first choice when you front up to the budget racks at your local game emporium, but if you've already tired of classics such as Black & White, Operation Flashpoint and Freedom Force, it might just deserve a look.
Indeed, this is perhaps the most impressive game in the Myst cannon so far, and has plenty to offer if you're looking for a slower-paced style of adventuring. (Like, say, elderly historians or library folk.) The environments are typically sumptuous and detailed, but are now navigable in true 3D, with an actual third-person character no less (a first for the series). Other achievements are many: an extremely minimal interface with no inventory, a compelling and imaginative storyline and some genuinely intelligent puzzles are all here.
Unfortunately, Uru was originally intended as a primer for an online game that never eventuated, and as such is a bit short on content -10-15 hours at best. This has been partially rectified by the free add-on Uru: To D'ni and the retail expansion pack The Path Of The Shell, but the game still feels a bit sparse. Still, you have to give it to them.
The folks at Cyan Worlds know how to craft an immersive and fascinating alien world, and Uru is one of its best yet.
Similar Games
Viewing games 1 to 8