All-Star Baseball 1997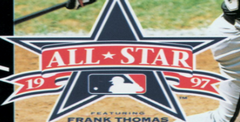 a game by
Acclaim
Platform:

PSX

Editor Rating:

7

/

10

, based on

1

review
User Rating:

8.0

/

10

-

1

vote
Rate this game:
Overview
Peanuts!! Red Hots!! Get your ice cold beer here!! Acclaim brings us All-Star Baseball 1997. Released late in the summer with the baseball season heating up, I'm thinking, "Sweet, let's play some baseball." All-Star Baseball 1997 has several modes of play: Exhibition, Season, Playoffs, All-Star game, Batting Practice, and Home Run Derby options. But what else does this baseball game have to offer, and how does it compare to the other ball games on the market?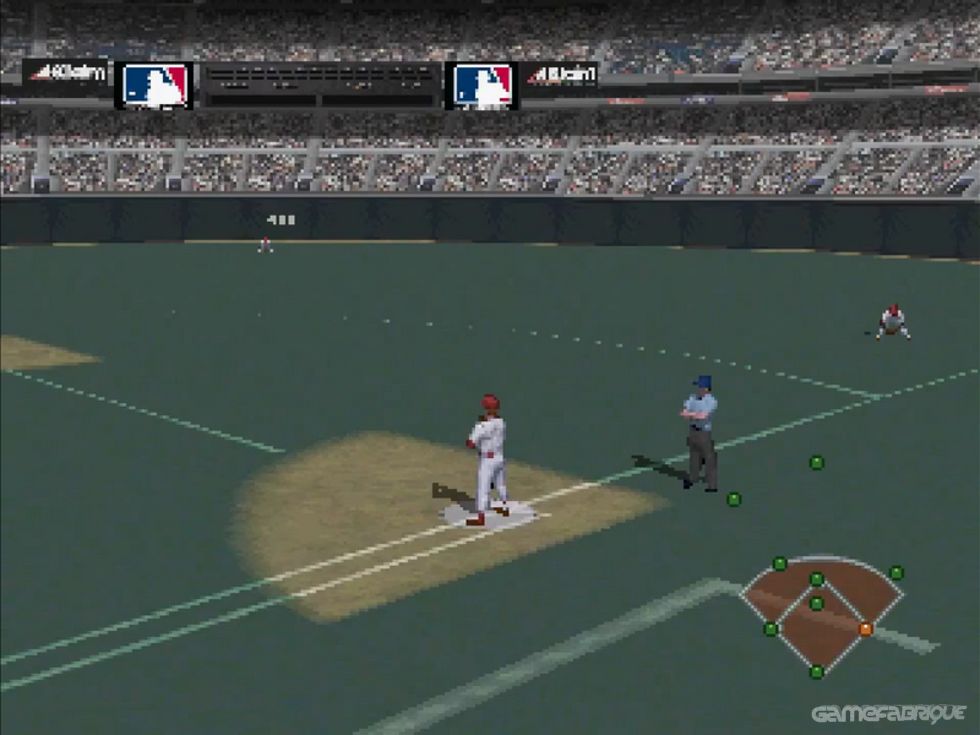 Gameplay
After firing up the PlayStation, the opening menu screens start off just like every other baseball game out there. You have all the typical selections, so I dove right into the season mode. I'm a Wisconsinite, so I chose the Milwaukee Brewers. I know this isn't the prettiest stadium out there, but hey, I know this ballpark inside out from just about every seat in the house. After choosing the Brewers and going through the standard pre-game options, I went right into "Play Ball."
The first screen to pop up is one with the team line-up, pitching staff, and stats. The stats all start at 0.00 and accumulate during your season. I left all of them as they were and went right into gameplay. The scene begins circling County Stadium in Milwaukee. The announcer comes on, introduces the teams and players and keeps you up to date with play-by-play commentary. The announcer does a fairly good job, but like other games on the market, the comments become old very quickly. You do have the option to shut him up. However, I love the guy in the background yelling "Candy ... Ice Cream ... Red Hots!!"
The game setup is easy to read and easy to follow. All-Star Baseball 1997's gameplay is good, and that's a strong point in my book since I like realistic baseball games. This is the only game that I have played that actually feels real when batting. The pitcher throws the ball and you only have a split second to decide when and where to swing -- and unlike other games, the pitcher does not have the ability to throw those crazy pitches that curve 6 different ways. The controls for running the bases, stealing, fielding, and throwing are easy to operate. The whole first game I played brought only 6 hits for the Brewers and 8 hits for the Rangers. I feel that in any sporting simulation game, realistic outcomes like these are essential. I do not want to see a HR every other swing. Acclaim has done a great job in simulating realistic gameplay.
There are all 30 Major League teams and over 700 players to choose from. The 1998 Tampa Bay Devil Rays and Arizona Diamondbacks are also included in this version. Although it is neat to see the player's photo on the screen next to his stats, I was frustrated by the number of players that did not have photos and just a black empty spot next to their name. All-Star Baseball 1997 compiles just about every stat anyone could want (27 categories) and features the 1997 Major League Baseball schedule, including inter-league play. The homerun derby is fun and I like the fact you can go into batting practice mode: in this game, you'll need it. This game is designed for a maximum of 2 players and uses very little memory on your memory card.
Graphics
The graphics are okay, but not very detailed. One thing that bothered me was that there were only about 6 different batter stances that I could find. Frank Thomas was the only one that seemed to be special, and maybe he deserves that, since he is the featured player in this game. Each pitcher, on the other hand, has an arsenal of specialty pitches that correspond accurately with Major League pitchers. The game does show fairly good player movement, and the diving and running is fluid. All-Star Baseball 1997 does not seem to allow you to view the runners leading off while on first and third base outside of the dots in the lower right corner of the screen. I always thought the view was essential to know when to go for the pickoff play. And where is instant replay? Sure would be nice for those close calls. Not available in this release.
Let's talk about the stadiums. Although there is some resemblance, the graphics end up being pretty generic. All the stadiums reflect the actual ballparks, but are not very detailed. In a lot of cases, the skyscrapers outside the stadium appear to be the same for different ballparks. For any one who has been to County Stadium, you would know that there are no skyscrapers visible from the ballpark. The background noise in the game (music, fans and vendors) is good. It is not overwhelming to the point it is bothersome, but I got fired up in the seventh inning when I heard the stadium organ playing.
Bottom Line
This is a true baseball simulation game. The graphics are okay, but not wonderful. The stadium graphics are characteristic of actual parks, but not always accurate. The play-by-play calls from Jon Miller, the announcer, can put you to sleep. But ... the gameplay is good. The play is realistic and if you are looking to play a season just like you were part of the Major League, this game could be the one you were looking for.
Download All-Star Baseball 1997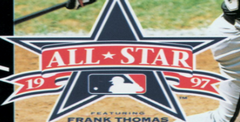 System requirements:
PC compatible
Operating systems: Windows 10/Windows 8/Windows 7/2000/Vista/WinXP
Similar Games
Viewing games 1 to 3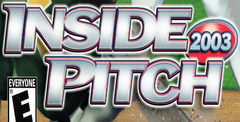 Inside Pitch 2003
First off, I do have to give props for putting together a very accessible and playable game of baseball.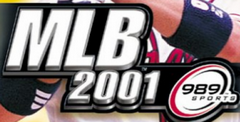 MLB 2001
Last year 989 Sports took a lot of heat for releasing MLB 2000 virtually unchanged from the prior year. To make good, they've done a lot of work on MLB 2001.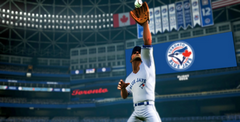 Tv Sports Baseball
Another addition to the TV Sports series is coming to the Turbo. This time it's TV Sports