Cart World Series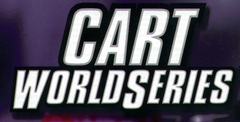 a game by
Sony Imagesoft
Genre:
Racing
Platform:

Playstation

Editor Rating:

7

/

10

, based on

2

reviews
Rate this game:
See also:
Car Games
Sony loves showing off the speed of their system, and what better way to do it than implementing race cars that reach speeds in excess of 200 mph? Indy Car Racing features a one- and two-player Split-screen Mode as well as a variety of different tracks to race on. Right now, this title is still being shrouded in secrecy, but it looks like a game not to be missed. Knowing Sony's reputation, great graphics and fast play are just part of what is to be expected. Race fans keep an eye open for this one-it's bound to cross the finish line with flying colors.
MANUFACTURER - SCEA
THEME - Racing
NUMBER OF PLAYERS - 1
Download Cart World Series
Game Reviews
Is there no sport that Sony won't seek to re-create? Evidently not, as they are taking on racing with CART World Series, the latest game in a long list of impressive-looking Sony sports titles.
CART (Championship Auto Racing Teams-also known as Indy Car racing) is an ambitious title that painstakingly attempts to emulate every facet of the gasoline-burning sport. Grease monkeys will be pleased to know that every important facet of the racing vehicle can be modified. Put the car in the garage, slap on the fancy mechanic overalls and customize things such as its fuel capacity, weight distribution, aerodynamics and gear ratios. All of these things will factor into the race, as the game's engine takes into account realistic turning, rolling, push and oversteer.
Once on the race track, the complexity continues. Every piece of the vehicle can be damaged as a result of collisions, or good of' wear-and-tear during a race. Pulling into a pit stop will replenish your fuel and change your tires, but more serious things will render your vehicle a stationary object. If all of these complexities scare you, three different difficulty levels will ease the anxiety in addition to a very forgiving Arcade Mode.
Depth of play won't be a problem as CART is a well-rounded racing game that includes several play modes Qncluding a Season Mode) that feature statistical tracking and fully licensed driving teams (20, such as Bobby Rahal. etc.).
With great depth, solid 3-D graphics and a load of licenses, it seems that Sony's magic touch at making good sports games is as powerful as ever in this realistic racing title.
Other games by
Sony Imagesoft