Clusterball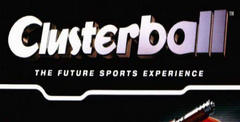 Click the "Install Game" button to initiate the file download and get compact download launcher. Locate the executable file in your local folder and begin the launcher to install your desired game.
Clusterball the male adult form of nappy rash, or a future sports flying game from Sweden? Thankfully, the latter, since reading the manual reveals Lars, Ulf and Erik are just a few of the team responsible for what turns out to be a surprisingly enjoyable game.
You wouldn't think so to look at it though. Not that I'm for one moment suggesting the game looks even remotely like a clump of red raw testicles, but even for an online game the textures are undefined and the open maps coated in billowing fog - to a degree reminiscent of Turok (remember him? No? I'll shut up then). Not that these unrefinements have much impact on the gameplay, in fact it is perhaps entirely due to them that Clusterball offers an impressive sense of speed, again redolent of another old game, Terminal Velocity.
So apart from skitting around in hover cars over outlandish themed maps, what is Clusterballall about? Well, collecting balls actually, and flying with strings of the things through a central hoop, thereby scoring points and, in time, the respect of other players from around the world. It's a bit like 52-card pick-up, only with more cards, where the aim is to actually pick up the most rather than force someone else to. Of course, the balls aren't just randomly spewed across the landscape, but are instead conveniently snaked across short platforms which you just scoop up and head back for goal. Simple really.
Hey, This Is Easy
Consequently Clusterball manages to be both easy to learn and marginally less so to master. It takes just five minutes to get in the winning way against offline bots, while online, things are quite different. The less experienced pootle off to collect the longest string of multicoloured baubles in the hope of securing a massive score, when in effect what they are actually trailing behind them is effectively a banner saying 'Shoot me out the sky'. Higher level players descend like piranhas on approaching newbies, poaching their cache with a well-aimed Ball Snatcher.
Hands Off My Balls
It is arguably the use of a central goal area that ensures the great always prey on the not-so-great, offering for those whose choice of server to play on is limited by the few online players that there are, something of a frustrating experience at first. Equally however, if there were more scoring areas, the action wouldn't be quite so focused. Quid pro quo.
Thanks to a wealth of customisable features, worldwide ranking and of course stable code, while Clusterballdoesn't have much depth, it succeeds in offering a fun and original game. There's more to think about than in a simple deathmatch and it beats racing round and around a track, so if you're in the market for something quirky and sensibly priced, Clusterball should do the trick. Just make sure you put the ointment on before bedtime.
Download Clusterball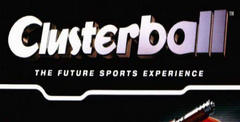 System requirements:
PC compatible
Operating systems: Windows 10/Windows 8/Windows 7/2000/Vista/WinXP
Similar Games
Viewing games 1 to 7