Dark Summit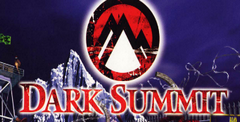 a game by
THQ
Platforms:

XBox,

Playstation 2

Editor Rating:

7

/

10

, based on

2

reviews
User Rating:

9.3

/

10

-

3

votes
Rate this game:
See also:
Winter Sports Games
Overview
Part two of my Xbox snowboarding games review continues with Dark Summit, please see "Amped" for the first part of my adventures in Montana.
Mt. Garrick has long been a mysterious mountain. With its local legends, strange lights at night and ominous runs. But now with the military mobilizing on its slopes under the eagle eye of Chief O'Leary, it's up to you to find out what's really going on up there. O'Leary hates snowboarders for numerous reasons, but after you're done with him, he's going to have one more.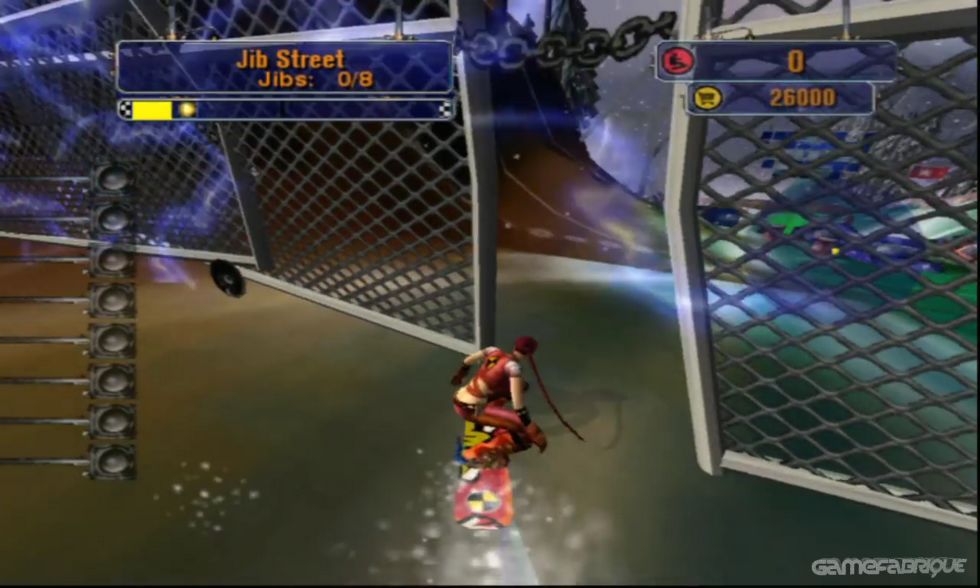 Rip it up on your snowboard with an entirely new set of consequences at stake (your life being one of them). Dodge the Gestapo-like ski patrol, avoid landmines, grind off of cliffs while running from enemy skiers and generally try to save the day, all while doing it in style. Mysteries abound on Mt. Garrick, time to get busy.
Oh, and what the hell is that green stuff?!
Gameplay, Controls, Interface
Snowboarding games are for the most part entertaining. I've had more positive experiences with them than not. When I started seeing the buzz on Dark Summit a few months ago I can say I was generally excited. Not only was it a snowboarding game with fantastic features, but it was going to be mission- based. This fact alone made me think of how this simple idea could open up all sorts of possibilities in future games (imagine Gran Turismo with shady rival drivers doing evil things between races, or being told to lose a championship race because the bad guys have your kidnapped daughter). Whew, I'm getting all sweaty thinking about it. But enough rambling...on to the review.
As you start up Dark Summit (DS) you will play as Naya, a roguish woman snowboarder with a reputation for defiance and attitude. How Naya is drawn into the web of spies and such is never really explained but know that she has been selected by some sort of conspiracy group to find out what the heck is going on at Mt. Garrick. In the early parts of the game, you will be asked to complete "missions" that don't seem real mission-like. For example, a "mission" would require performing a certain number of special tricks or jumping over some heavy equipment. I know it doesn't seem real adventurous, but before you know it, this game has worked its way under your skin and you will keep playing, anxious to find the mission towers so you can complete the next one. I know a game is fun when I keep telling myself, "5 more minutes, just 5 more minutes." Quickly the missions will become a bit more serious, such as collecting bombs and playing mind games with Chief O'Leary and his minions.
The game itself is played like most snowboarding games in third person perspective. The button configuration is set up with ease in mind as it is not terribly difficult to get the basic moves down fast. And while the special moves are a little bit tougher to master, they too are realistic in their cause and effect. I was pleasantly surprised with how well everything worked.
As the game continues and you are constantly contacted by your mysterious mission giver (via a "Nokia" cell phone in a shameless product plug) you will be advised on what to do next. Since the mountain runs are all very large, it will be up to you to pick a path and try to locate these glowing radar/radio towers. You can find these towers by using the game's radar located on the right of the screen or if you get reasonably close you can see the tower's light shining skyward. Essentially, you must slide under the tower where the game will pause and the mission giver will come on and give you your next mission. Here you can choose to accept or decline the mission. Presumably you will accept the mission, in which case you try to do whatever it is you were challenged to do. Now here is where the game is a little strange. If you accept a mission and fail it, there are no repercussions. You can do one of two things when this happens; simply continue down the mountain looking for another mission or you hit the "start" button and select the restart mission option. This is what I did for the most part as I was becoming obsessed with completing enough missions to open up the next part of the mountain. The problem with the game was that the entire "risk" factor was nonexistent. There is no real sense of danger for Naya even when she falls into a chasm, jumps into a vat of toxic waste, gets blown skyward when hitting a landmine or whatever. The game simply advances her a little further down the mountain and in some cases the mission could possibly still be going. For example, one of the missions is to knock down the evil (but stupid) Hans and run from his even more evil sister Rachel. Since you must race away from her for a predetermined length you could conceivably fall into a chasm and then have the game start you up a little further down the slope. Now as long as Rachel doesn't touch you, the mission is still active. I found this to be a bit disappointing since the whole "consequences" aspect of the game is virtually moot.
One of the things that immediately stands out regarding the slopes is how dangerous it all appears. If this was a real ski resort, attendees would have to sign a waiver so as to avoid lawsuits by the surviving members of your family upon your death. Jumps are insanely high, iron girders angle dangerously out of the ground, toxic goo is spread all over the place, and other skiers race by with no regard for any sort of safety. The military has blocked off numerous runs which can be busted through quite easily. There is an absolute carload of objects to jump off, grind across, or destroy. Anybody who can't find anything fun to do in this game should go back to living with the Amish.
Graphics
Here is a perfect example of getting a game out before it's ready. Dark Summit looks good in some respects, like the characters and some of the items and objects in the game, but the whole feel of the runs is too murky looking. Sure, the toxic waste looks like toxic waste, but there really isn't any of those cool snow effects present in Dead or Alive 3. I honestly think the game could have been left in development a couple of months longer to really sharpen up those little things that I'm insisting be in my next gen games.
Overall it's graphically competent, but we all know what the Xbox can do, so to me, I feel let down.
Audio
I don't know what country this game takes place in, but there is a man with a German accent barking out statements on the slopes' intercom system. "Ze Chief iz vatching you!" I have to laugh; they're really strange and oddly amusing. The other primary voice you hear is that of the mission giver. He sounds like he's an authority figure with an attitude. He let's you know what your next mission is and then injects a smartass comment. I thought the voices in the game were the perfect balance of humor and appropriateness.
To be perfectly honest with you, what little music I heard really made no difference in the game whatsoever. I think it's there for filler, while the in-game sounds were also done subtly. You could tell that THQ subscribed to the "less is more" philosophy.
Originality/Cool Features
Like I said before, a mission-based game like this is going to open a whole new door for other genres. I have already seen some games on the horizon that will subscribe to this new option. The only other game that I can think of that is similar to this one is Speed Devils for the Dreamcast.
Bottom Line
OK, THQ may have let some aspects of this game slip, but one thing, the important thing they got right, was that this game is just plain fun. The whole purpose of playing video games is to have fun. THQ remembered this and made sure to not take themselves too seriously. The end product may not be as flashy or brilliant as other titles, but it is fun. In the end, that's what matters.
Download Dark Summit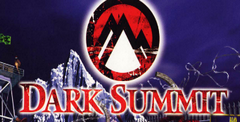 System requirements:
PC compatible
Operating systems: Windows 10/Windows 8/Windows 7/2000/Vista/WinXP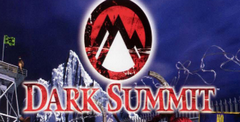 System requirements:
PC compatible
Operating systems: Windows 10/Windows 8/Windows 7/2000/Vista/WinXP
Game Reviews
Overview
I'll be the first person to admit that I'm not normally a big sports fan. I like baseball, if it's in a movie or old stories, and the only sport I've ever participated in for any length of time is fencing. Still, with the advent of systems like the PS2, I found, much to my surprise, that I was a big fan of Snowboarding titles. Realistic ones weren't my cup of tea, but the suitably absurd SSX kept me entertained for hours. Dark Summit is a similar snowboarding game with strange environments and wicked tricks, all set to the background of a bizarre government conspiracy. When I first opened this game, I expected to have an experience similar to SSX, with a simple gameplay style and lots of fun, readily replaying levels. However, thanks to the strange design of Dark Summit, it was much much less, and at the same time, more than I originally thought.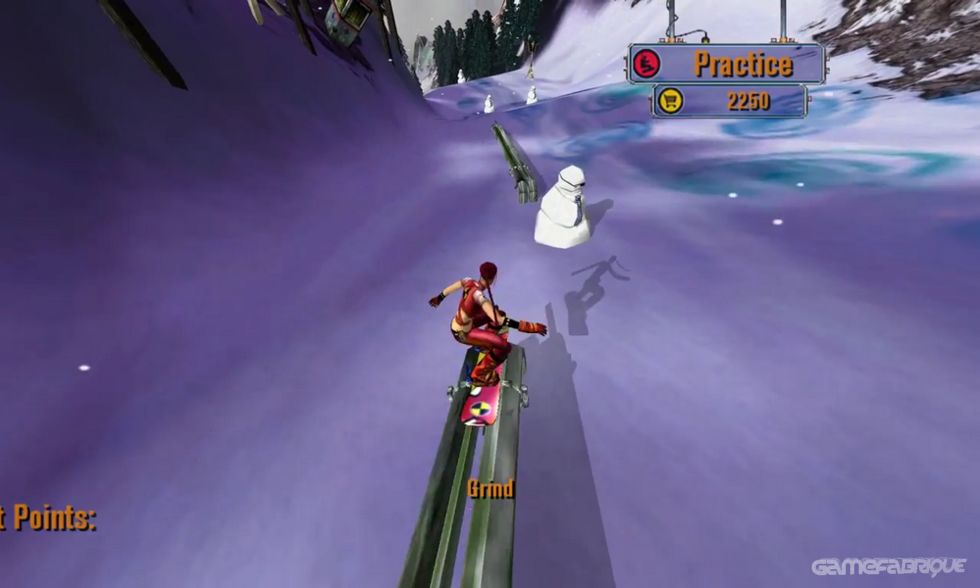 Dark Summit, unlike all snowboarding games before, has a storyline. Granted, that might sound strange, but give it a minute...it might grow on you. This story centers around one Mt. Garrick. Mt. Garrick, once a popular ski and snowboarding vacation destination, has been closed to casual boarding, and the new security chief, O'Leary, is quickly driving all snowboarders off the mountain summit. Reports of strange lights, a massive movement of military equipment, strange debris, and glowing pits of radioactive ooze make Mt. Garrick an intriguing mystery for the curious mind. Into this little debacle comes Naya, a secret government agent who must infiltrate the back runs of the mountain to uncover the mystery of Mt. Garrick. This back story grows as you play, uncovering new twists and turns in the Dark Summit storyline, and giving you a better idea of the strange goings on at Mt. Garrick.
Even though the gameplay may be questionably fun at best, Dark Summit is a unique game that promises to deliver an unusual experience. Telling a story, unlike any other snowboarding title, you'll see the story of Mt. Garrick unfold in a series of in-game briefings and cutscenes. Complete the entire game and you may yet understand the mystery of this conspiracy-ridden game. Oh, and for those of you looking for a quick fix, to best understand this game, keep one thing in mind: Even with a storyline, it only took me around four hours to beat the entire game, start to finish. Keep this in mind if you're ever thinking of buying this.
Gameplay, Controls, Interface
Like most snowboarding games, you've got two things to worry about. First, tricking. This is as simple as using the various grind, grab, and tweak buttons you've got, in conjunction with flipping your character around like a human gyroscope that desperately wants to find center. Second, you'll need to be mindful of your movement down the mountain. There are a lot of obstacles in your way, and if you're not careful, you might miss the jumps and grinds necessary to get to some of the more secret areas in the game.
As you start playing, you'll only have access to a single part of the large course on Mt. Garrick. As you collect ski-lift points, you'll be able to purchase forged passes to get up to the higher lifts on the mountain. Trick your way to the bottom, or complete challenges, and you'll earn equipment points to get new outfits and boards. The boards are the only things that improve your speed or gameplay, and they're awarded sparingly based on your total point value. Outfits don't alter your gameplay at all, so I wasn't able to find any point behind them, other than to make your boarder look nice.
The game progresses the storyline through the use of challenges. They're activated by passing through the challenge booth, which, thankfully, lights up the sky with a large beam of light, making them easy to find even if you're quite a ways ahead of one. These challenges vary wildly, from escaping the snow patrol to grinding a certain number of times, racing down a mountain to avoid an avalanche, or even breaking into a hidden area. Along with the challenges, you'll need to find the bomb components, of which there are five, which you'll need to destroy the hidden Mt. Garrick compound.
I found the gameplay to be very simplistic, and ultimately, too unresponsive to be really enjoyable. They seem to have taken a tip from the designers of MX 2002 Featuring Ricky Carmichael, and made it so that you'll have a good half-second pause before your character pulls off a trick. The special tricks can only be performed after collecting trick icons, and once they're unlocked, they can be performed with a simple button combination after you've launched off of a jump. You'll also notice that your rider has a tendency to auto correct poorly when you're not tricking, making it hard to pull off some straight jumps. Also, once you've beaten the game, you'll get access to other riders, who specialize in different areas like speed and airtime.
Graphics
Dark Summit doesn't lead the pack in graphics, but doesn't do the PS2 much discredit either. A relatively poor game interface doesn't leave you with much to watch between trips down the mountain. Surprisingly, there's usually a lot of clutter on the screen during a run, and even though Dark Summit doesn't have a long view distance (thanks to all of the twists and turns in the mountain path) it keeps enough material on the screen to give each area a unique visual flavor. My greatest annoyance is that there isn't much in the way of variety for your character's various wipeouts, and the collision detection tends to send you sprawling from a very simple scrape.
Audio
There's nothing particularly noteworthy in terms of the audio in this title, which is a bit of a shame. A sport based title like this one deserves a good soundtrack to get your blood pumping. I don't know if it is possible to be aurally bored, but if so, I was.
Bottom Line
Not exactly disappointing, but falling far short of what I'd call a really fun title, Dark Summit is a unique, innovative title. It builds on preexisting gameplay styles, presenting a familiar experience with a nice, if simple and unrefined twist. I'd normally nay say a game like this, but given that it's THQ's first experiment with a different slant on a sports title, my kudos to them.
...But I'd still only rent this one.
Playstation 2 Screenshots